November 15, 2019

Bay Ridge Pizzerias with Gluten Free Pizza:
1. 

Lombardo's Pizza

–  best gf pizza in Bay Ridge (

you can pick your toppings from our menu (most popular: GF vegan personal or the GF Margherita).

They also sell

gluten

-free dough and GF hazelnut spread ( to make Nutella pies)
2. Firefly – It's very good.
3. 
Patsy's
8814 3rd Avenue – Gluten free pasta and pizza
4. Bella Roma – 3rd Avenue and 71st Street has good GF Pizza. 
5.  Nonno's Pizzeria has a personal size gf pizza 12 inches  8816 – 3rd Avenue  718-238-6200.  The best gluten free pizza is said to be at Jimmy Max in Staten Island.  
6. 

Bay Ridge Pizza– their gluten free pizza is really good. The don't have dairy-free cheese (yet). They also have gluten-free vodka pizza and gf chicken Parmesan, but I haven't tried those. 7704 5th Avenue 718-

680-5405    Look: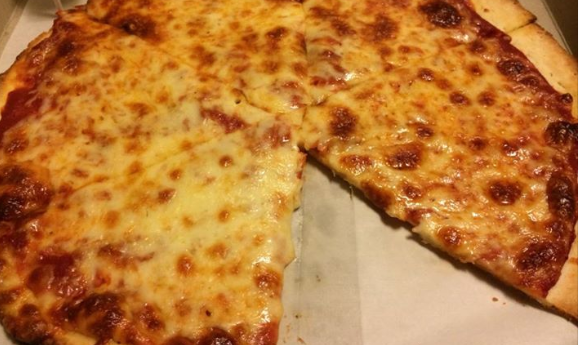 Bay Ridge Restaurants with Gluten Free Menus or Good For Those with Allergies:  
1)
Beets and Carrots
9905 – 3rd Avenue. The chef there is amazing!
2) 

Blue Door

  8413 3rd Avenue  Brooklyn, New York 11209 – Chicken skewers over salad – no pita (or shrimp or pork skewers)
3)
Tanoreen
– they have a lot of items on their menu that are marked gf  – 7523- 3rd Avenue
4)

Baya Bowls  9417 3rd Avenue, Brooklyn, New York 11209 – juices and acai fruit bowls

5) Nature's Grill  7417 3rd Avenue – Gluten free bread for burgers

6) Gourmet Fit Organic food and drinks. 6819 3rd Avenue Brooklyn, New York 11220 *Gluten Free Pancakes*
7) Gino's now has gluten-free pasta   7414 5th Avenue.  718-748-1698
8) The Brooklyn Firefly has an amazing gluten free pizza. 7003 3rd Avenue. 718-833-5000.
9) Ho'brah has gluten free options on he menu. 8618 3rd Avenue. Also they are very understanding of celiac disease and won't cross contaminate. 718-680-8226.
10)

Blue Agave – 7215 3rd Avenue. They have corn tortillas
12) Istanbul– Turkish cuisine (be aware – use nuts) – 8002 – 5th Avenue

13) First Oasis  Middle Eastern cuisine  9218 4th Avenue
14) Bombay Grill – Indian cuisine – 8716 3rd Avenue 
15)

Pizzeria UNO's

  9201 – 4th Avenue. They use gluten free rolls for burgers (they are good) and has gluten free pizza – see here for pics
16)

Bagel Schmagel

has gluten free bagels. 7510 3rd Avenue
17) Stewarts 8515 – 5th Avenue has gluten free bagels and substitutes them for hamburger buns or even for the bread on cheesesteaks. 
18)

The Family Store

has some GF choices for take out. 6905 – 3rd Avenue 718-748-0207  
19)

Outback Steak House

(slightly outside Bay Ridge) – ribs, sweet potatoes, beware of caesar salad with croutons  1475 – 86th Street
20) 

Shake Shack has gluten-free Shackburgers and buns – 3 locations in Brooklyn  
21) Risoterria is an entirely gf restaurant on Bleeker St in the Village.
Simply DiDelicious Farm To Table Meal Delivery Service Brings All That to your Doorstep – No Schlepping and Cooking Required!  
All Sourced out with as much as local, regional, organic and sustainably raised ingredients as the season will allow.
All prepared from scratch affordable while still delicious. Vegetarian, paleo friendly, dairy free and

gluten

free options, Kids' meals as well! 

 
To sign up or to learn more email simplydidelicious@gmail.com or call 917 297 3881
There are no gluten free options for Chinese Food in Bay Ridge – PF Changs has gluten free Chinese Food

RIP   The Coop  9504 4th Avenue. They closed in November 2018 They substitute bread with a corn tortillas.
Hugs,
marlene
Topics: Bay Ridge | No Comments »
Comments