March 26, 2018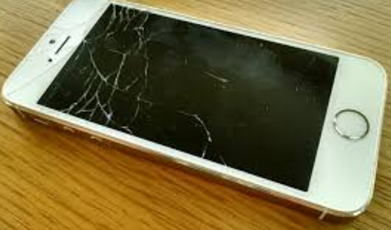 If you drop your ipad and the screen cracks, you should probably bring it to the Apple store so you don't void the warranty.
Your iphone drop and the screen is shattered – Where in Bay Ridge do they repair cell phones and replace cracked screens?
1) Smart Addiction  304 – 86th Street fixes phones in 30 minutes. So you can drop it off and shop around on 86th Street.  718-759-9000.
$130  – iPhone 6 or 7 screen (which is better than $200 plus shipping to get it repaired) 
$80 – replace iPhone 5c screen (which is $50 less than other places)
$60 – the old iPhone 4
Smart Addiction has a loyalty program so get in on that if you drop your phone a lot because some people I know had their screen repaired there multiple times. (Tip: Get an Otterbox)
This store in Bay Ridge also sells cheap cell phone chargers, repair computer, Nook and Kindle screens.
2) Upgrade Computers 6930- 5th Avenue    718-238-2214

3) Staples on 9319 5th Avenue  has a sign out that they repair cell phone screens 718-833-1270. When I asked about it inside, they said an iphone screen was $79 to replace.
Mon-Fri: 7:00 am – 9:00 pm
Sat: 9:00 am – 9:00 pm
Sun: 10:00 am – 7:00 pm   
If you dropped your cell phone in water, Staples can run it through their machine for 30 minutes too — cost $70
3)  I recently heard two friends speak about Tenda Tech at 8015 18th Avenue 11214   718-236-2988. 
Fixed iphone cracked screen  — 30 minutes
Cost: $30 for port repair
Tenda Tech has a deal on Yelp – it's not super, but still it's a deal. 
4) Microcenter in Industry City 850 3rd Avenue  Brooklyn
Hugs,
marlene
Topics: Bay Ridge, Brooklyn | No Comments »
Comments