October 8, 2015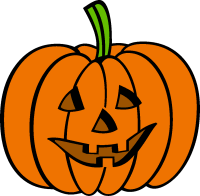 So cool! I love this. See event on FB
Join master ceramist and Bay Ridge resident, Ed Huml,
as he facilitates this workshop. Participants will use real clay to make Halloween themed ceramic art. After the workshop, your creation will go into the kiln. In approximately 2-weeks, you'll receive an e-mail with pickup info.
Workshop limited to 20 families. Pre-registration required.
Fee: $30 for 1 Parent with 1 Child
Add $5 for each additional family member.
Tickets available at http://www.artonthecorner.org/art-for-adults.html (a small processing fee is added for credit card payments) or through the office at Lutheran Church of the Good Shepherd, 718-745-8520
Lutheran Church of the Good Shepherd
7420 4th Ave., Brooklyn, NY
Corner of Bay Ridge Parkway [75th St]
Enter through the garden gate & follow the signs!
Topics: Bay Ridge Activities, Brooklyn | No Comments »
October 7, 2015
Kristopher Nelson at BRAVO will be teaching an American Heart Association Friends and Family First Aid & CPR for Children Class on Saturday, October 10,2015 at 11:00 am in Bay Ridge, Brooklyn. This class will cover first aid for children, CPR for children and infants, and how to help a child and infant who is choking. The cost of the class is $35.00 per person. You will receive an American Heart Association Friends and Family CPR manual & a First Aid for Children reminder card. If you like to sign up for this class, please send me a personal message or comment on this post. You may also follow my Face Book page Life, Safety, Training
Topics: Bay Ridge, Brooklyn | No Comments »
October 7, 2015
This is cool  —->  Calling all former Boy Scouts!
The  is having its next meetup on Thursday, October 15th, from 8pm-10pm, at Gotham Archery.
Just because you aged out of Boy Scouts doesn't mean you can't still be involved with Scouting. Come down and network with fellow Scouts from across Brooklyn!
Topics: Brooklyn | No Comments »
October 6, 2015
Xaverian High School is having a recycling event on October 24th – see the Bay Ridge Journal for more info.
Topics: Bay Ridge | No Comments »
October 2, 2015
The Raggamuffin Parade on October 3rd in Bay Ridge is still on. It's a rain or shine event. The Third Avenue Festival is still on. So even if it is pouring rain – go out and celebrate with your umbrella on the Avenue!
Topics: Bay Ridge | No Comments »
October 1, 2015
October 24, 2015 at Cebu in Bay Ridge
Topics: Bay Ridge | No Comments »
September 25, 2015
I was so surprised to hear the news about Matthew's passing. Matt was a Math teacher at Fort Hamilton high school with a great sense of humor. I knew him for a few years and when I close my eyes I can still him laughing.  He was a kind person.
Casey Funeral Home in Staten Island.
The funeral is on Monday  at noon in Blessed Sacrament R.C. Church,
Prayers for Matt's family and girlfriend. He left us too soon.
Topics: Uncategorized | No Comments »
September 24, 2015
If you like fish and being served pretty fast – you will love Bonchovie.
Bonchovie is Coming to Bay Ridge 76th and 3rd Avenue.  See more of their food.

They have a shop on the Coney Island Boardwalk – fish and chips there is like $12.00     They have fried shrimp and fries. And they have fried anchovies that you dip into a mayonnaise dipping sauce. I never tried those though.
Topics: Bay Ridge, Brooklyn | No Comments »
September 24, 2015
Hey J at  (Trinity School (72.22.186.58) – bad code is just bad code. Learn! Oh and watch your IP as it limits who can actually do this. :)
Topics: Uncategorized | 1 Comment »
September 24, 2015
If you like vegetable pakora, you will love this class!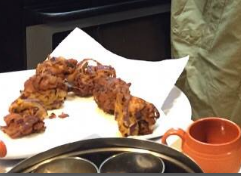 Lee and I took an cooking class together. Lee told me for years that he wanted to learn how to cook authentic Indian food. We have tried to cook Indian food, but it didn't come out quite right because we didn't have the spices right. I wanted to learn something new so I browsed Course Horse and found Mukti's Kitchen. Vegetarian Indian Food Cooking was the class we took. Although we are not vegetarians, we enjoy a lot of the vegetable dishes.
Mukti's opens up the kitchen in her Kensington home to teach people how to make authentic Indian food. Her home is comfortable and you feel like you are Mukti's cousin because she is so welcoming. She is a fantastic teacher as she goes through each step, involves you and then summarizes her step. She gives our all of the recipes that you make in the class and explains where to purchase the spices from.
When Mukti begins the class, she introduces all of the spices.
Mukti gets everyone involved in preparing and cooking the food.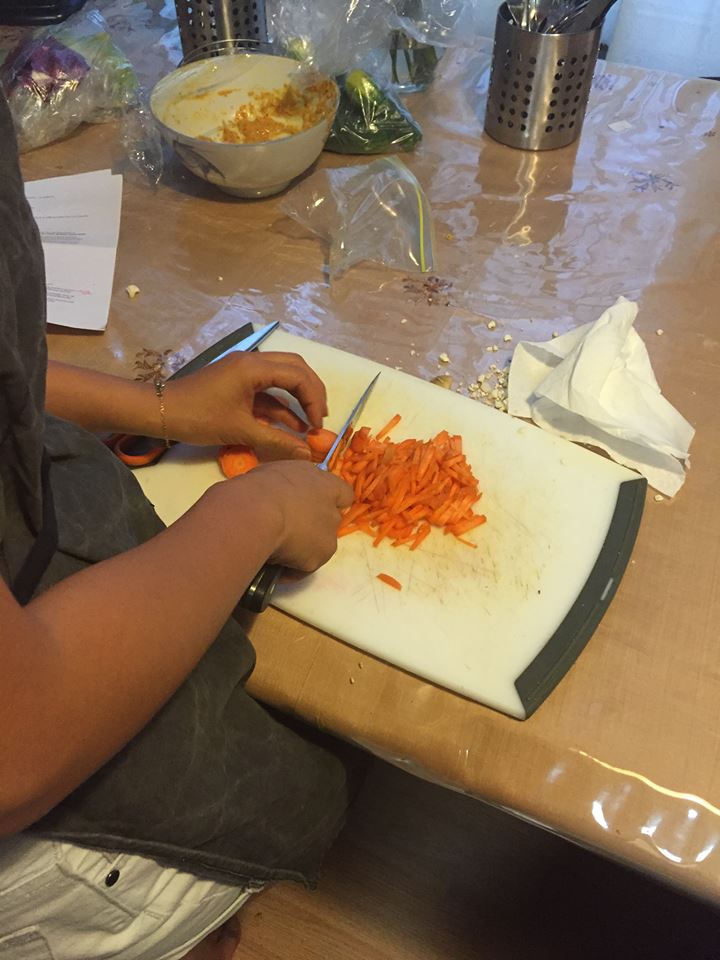 We made four dishes in our class with Mukti's assistance.
At the end of the class, you get to eat! We had a great time talkinmg to Mukti and learning about her family, culture and her future trip which she is taking some of her students to Indian.

If you love Indian food, go take Mukti's class. If you decide to take Mukti's class, wear socks. Her home is very clean and she has guests take off their shoes. I had flip flips on so I was barefoot. I wished I had a pair of sports socks. Also if you like to drink wine, bring some along. She serves water and tea, but some wine would have gone well with the delicious food :)
Topics: Brooklyn | No Comments »
September 24, 2015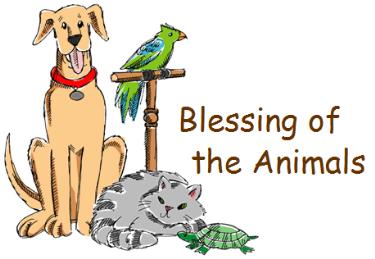 St. Francis of Assisi Feast Day is October 4th. Since St. Francis loved animals, many churches give blessing to pets on or around this day. Generally this is done outside on the church steps.
October 2, 2015
St. Francis College – 180 Remsen Street Brooklyn
October 3, 2015
St. Anselm will have the blessing for pets at the conclusion of the 11 AM mass – people start to show up around 11:30 AM (in front of the church steps or if it is raining, in the vestibule) 82nd Street and 4th Avenue

OLA – 1PM
St. Edmund's Church – 1 pm – Pet adoption after ceremony too.
Christ Church will have a blessing for pets at 10 :30 AM
Topics: Bay Ridge, Brooklyn | No Comments »
September 24, 2015
New Pastor and Principal Celebration Block Park on September 26th from 2 -4:30 pm
Mass at 5-6 pm and then the festivities will continue from 6-8:30 pm
If you can volunteeer – e-mail: stephremblockparty2015@yahoo.com
Topics: Uncategorized | No Comments »
« Previous Entries
<<|>>