October 21, 2016
Senator Marty Golden has been in office long enough to know the best thing to do with graffiti is get rid of it.
Yet Golden's staff thinks it is okay to promote it on Golden's social media pages AND OBVIOUSLY Marty doesn't check it.
Marty Golden retweeted his staffer tweet, which included a two mailboxes covered with graffiti. Instead of covering it with spray paint, they are making one graffiti artist happy by advertising his work on Golden's twitter and Facebook pages.
In the amount of time the guy took to post the tweet and facebook post, they could have spray painted the graffiti and gotten rid of it. Why is telling us that they reported it news? A

You would think Marty's wife would check what was being posted with her picture.
Topics: Uncategorized | No Comments »
October 19, 2016
Topics: Uncategorized | No Comments »
October 18, 2016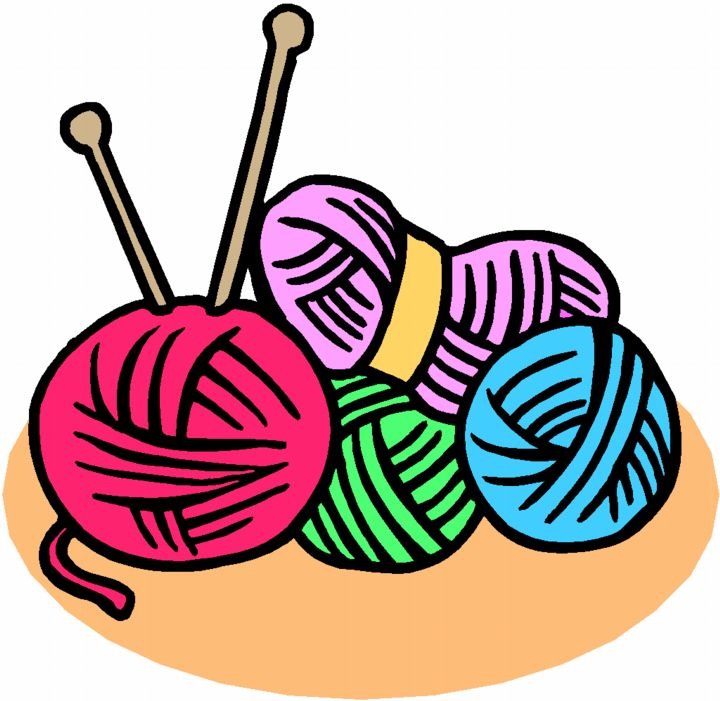 MizaBella Brooklyn Handmade presents Sticks in the City Jr. a 6week Learn to Knit program for  tweens.
Boys & Girls ages 10 and up may join us at The BookMark Shoppe every Wednesday afternoon from 4:30pm to 5:45pm
Each child joins for 6 weeks, rolling admissions.
$120 per child, per 6 week session, all supplies included.
Stop by or call The BookMark Shoppe and register today!
Topics: Bay Ridge, Brooklyn | No Comments »
October 18, 2016
Everyone was talking about the cops on 74th  Street tonight.
A woman robbed a person on Colonial road and ran up a driveway behind some homes. It was reported to me by someone in the area that she was swinging a shovel. She got caught on a fence and screamed for awhile. It was loud so people from a block and a half a way could hear her.  Then she got free, but without her pants on. She was laying on the ground without pants on and the police apprehended her.
The person doing the robbing may not have been well or possibly high.
Topics: Bay Ridge | No Comments »
October 18, 2016
Brooklyn DA, Ken Thompson was buried over the weekend.
It's Monday 10/17 and Cuomo announced that he won't be picking a successor. Gonzalez obviously didn't have the respect for Thompson that people think because a quick update was made to the site.  There was no reason that Gonzalez needed to remove Thompson from the site and put his title up that quick. It was disrespectful to Ken Thompson's family.
There's no information about Gonzalez anywhere else or on social media.  Even Thompson's appointment of Gonzalez doesn't say much. While Gonzalez states he was on panel discussions – I could only find ones based on his culture.
We are stuck with Thompson's assistant, Eric Gonzalez, but no one in Brooklyn ever elected him to a position in Brooklyn.
Topics: Brooklyn, Politics | No Comments »
October 17, 2016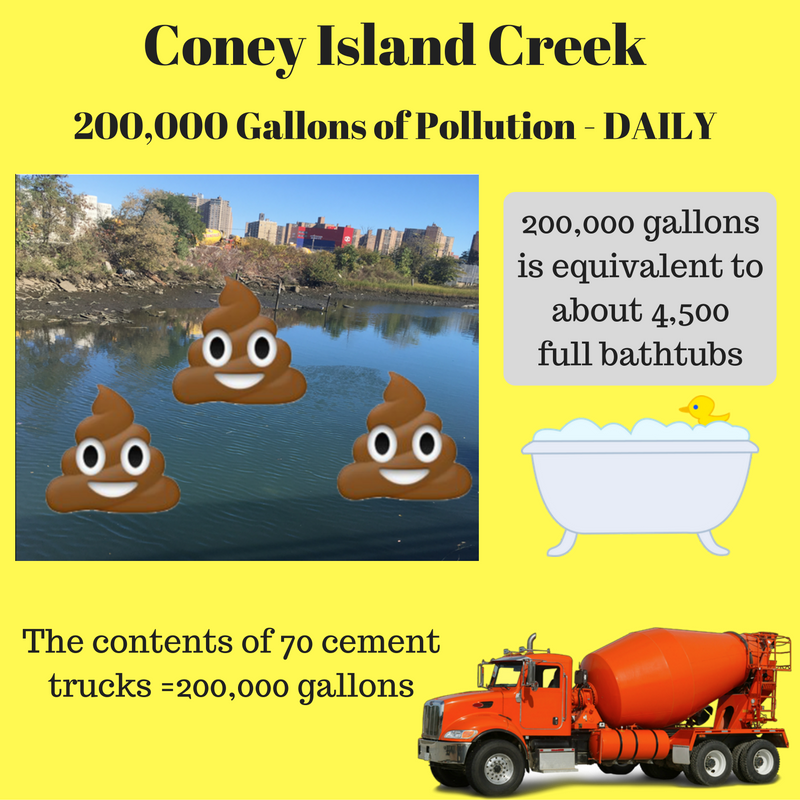 Yup, 200,000 gallons of pollution is going into the Coney Island Creek each day – 1.4 million gallons a week!  Courier Life Reporter, Caroline Spivack  has the most complete story on Coney Island Creek.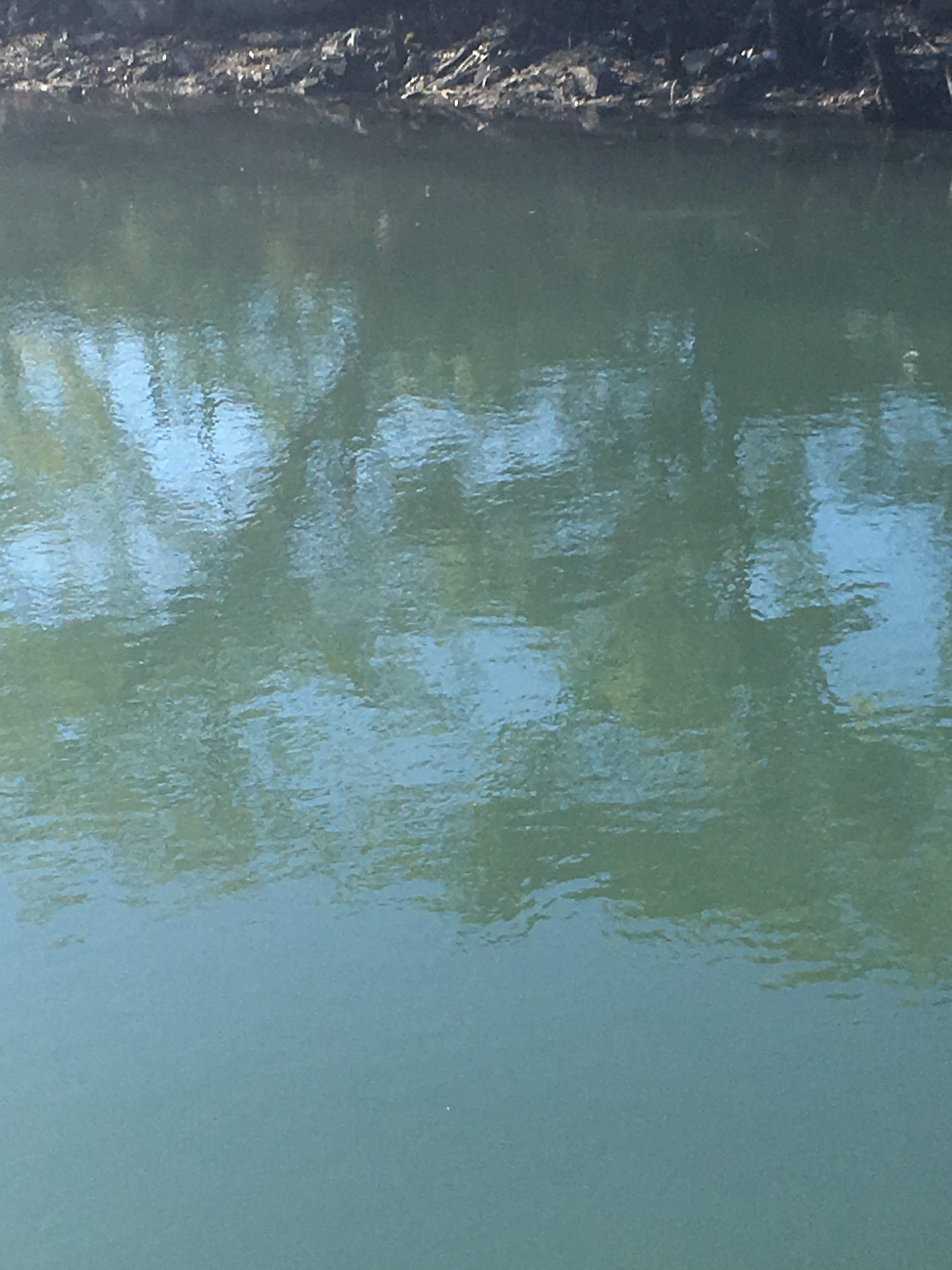 Where is the Coney Island Creek? Part of the Coney Island Creek's green smelly water runs near Home Depot and Raymour and Flanigan Furniture Store. You can see BklynJoey's video here – he notes how polluted the water is as well.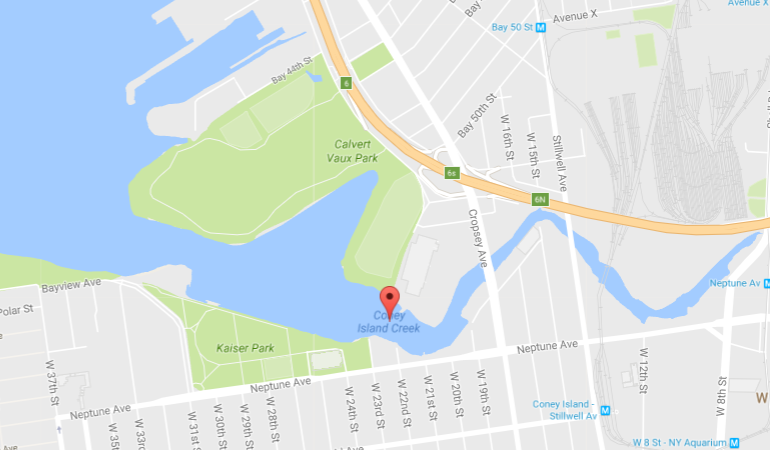 EVEN THOUGH OFFICIALS KNOW THE CREEK IS BEING POLLUTED, THEY HAVE NOT PUT UP SIGNS TO WARN PEOPLE.

Caroline Spivek wrote that some people have known about this report since the beginning of September!  If they knew, why didn't they tell anyone until October?  Spivek even captured men fishing in the polluted water – see here.    The area has not been closed off to people!
Here's someone's catch on Saturday 10/15/16: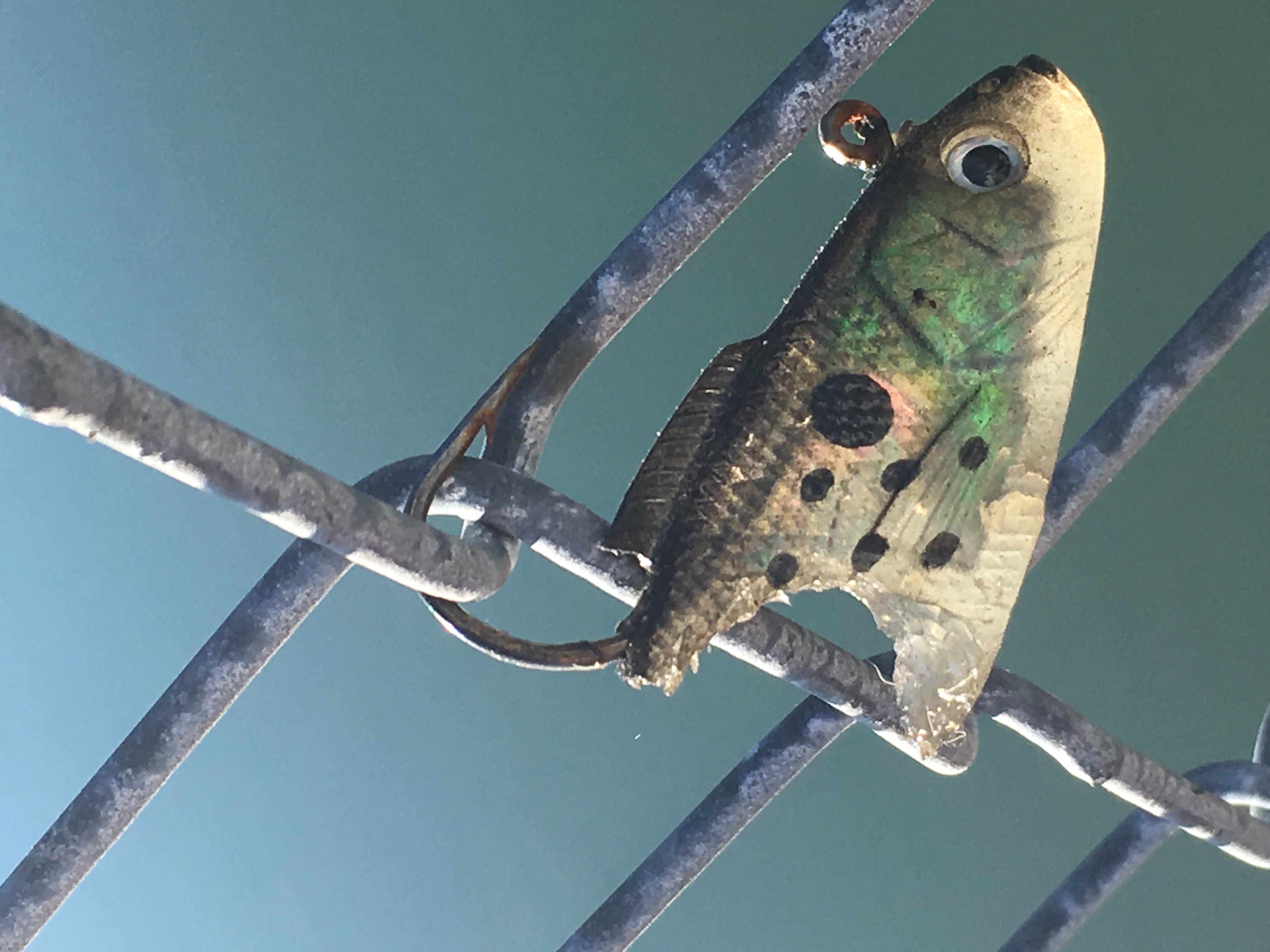 Why isn't every news station reporting this?  It's obvious that Councilman Mark Treyger didn't press release this story. He  loves to release press releases about nonsense to local papers (see here, here and here) but when there's a real problem, he doesn't do much, other than wave his finger and slur some words (see video here).  Where is Assemblywoman Pam Harris and Senator Diane Savino on this topic?  Pam Harris hasn't said anything on her FB page (other people have posted pics of a meeting about it) and her Assembly Page hasn't been updated since July 2016. No updates on Senator Savino's pages either.
You can see a tire in the creek in the picture below. Tires are thrown about and polluting Coney Island, but no one there cares so the problem gets worse and worse – see here.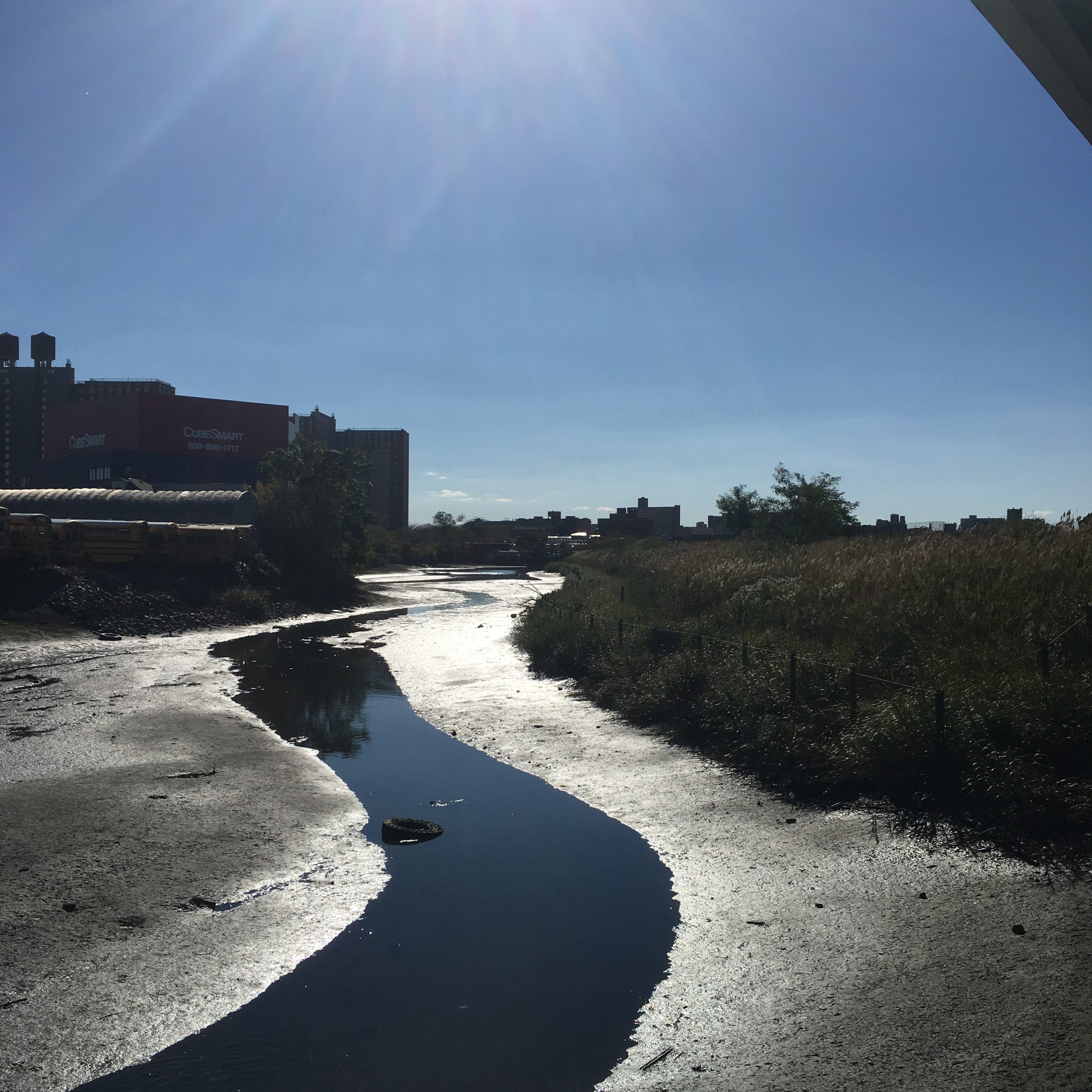 Even stranger, in the video, Treyger acted as if Coney Island Creek hasn't been polluted for many years when in fact it was  rated as the dirtiest water in NYC in 2014. It was rated 94% unsafe to swim in 2014, yet people don't know that because there are no signs up explaining that.  Strangely, Treyger hasn't suggested any laws or put any money towards putting up signs to keep people in his area safe. Often, he likes to blame negative things in the area on his predecessor, but that report came out in September 2014 and Treyger was the Councilman at the time.  NOW in 2016, when Treyger is aware that 200,000 gallons of pollution are going into the creek each day, he hasn't done anything to warn people not to swim or eat fish from that water.  Treyger knows how harmful this is as he was around when the City placed a dump in a nearby area.  BUT THIS IS WATER THAT PEOPLE ARE USING – DO SOMETHING!

Spivak named the buildings that were polluting the area and this blog also mentions those buildings. Yet, Treyger is saying the EPA should clean up the mess? Treyger failed to mention any fines for these building owners – why?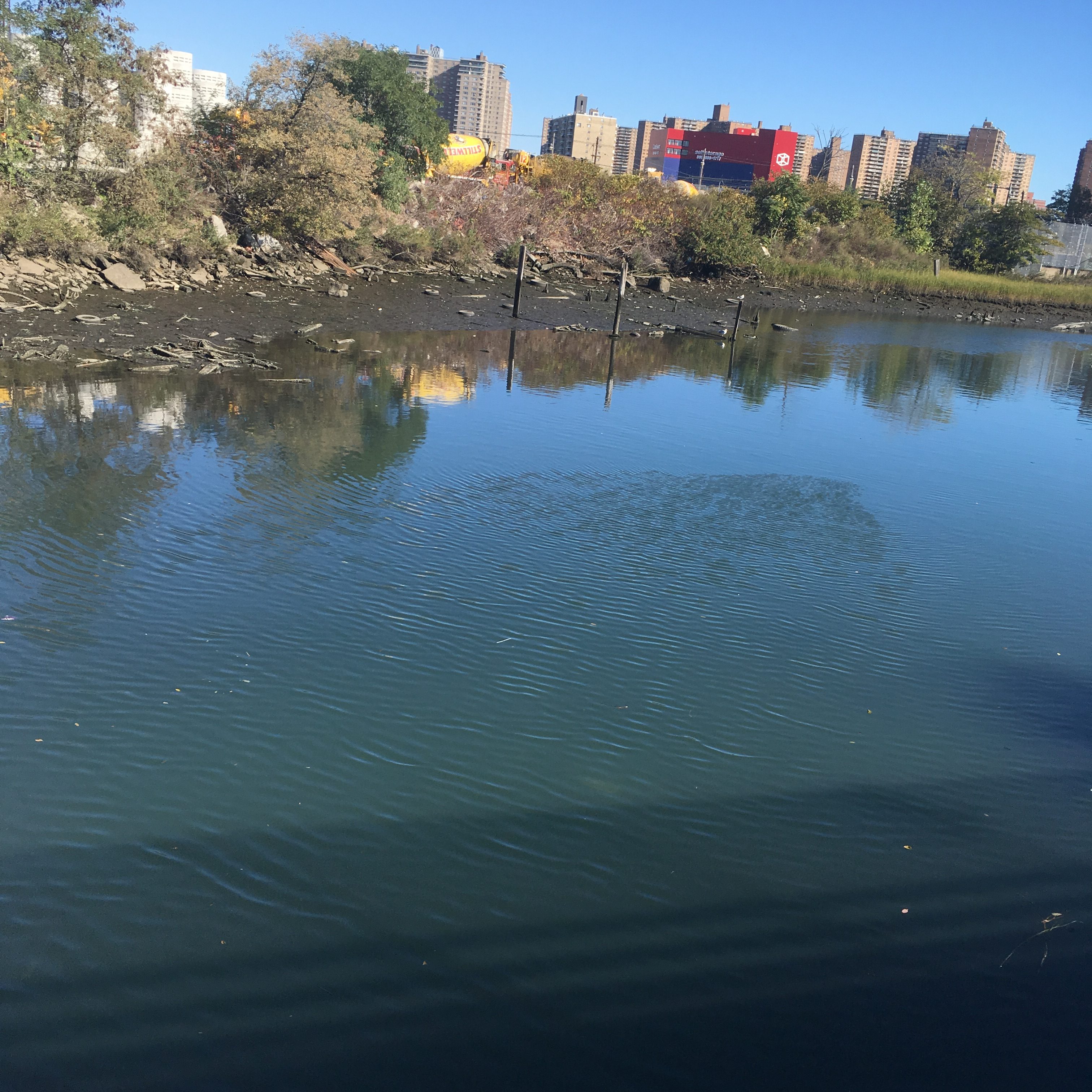 Treyger spoke to Channel 12 News on October 8th. It's October 17th, why hasn't he updated the public? Where are all the press releases?
Channel 12 News reported that Pamela Pettyjohn of the Coney Island Beautification Project said: "That's 1.4 million gallons a week. That is unacceptable."   Really? That's it?!  If that was happening in Bay Ridge, no one would just say, "that is unacceptable."   People would be flipping out.  Do other Brooklyn pols understand the geography of the area and how the Coney Island Creek is connected to the water in Brooklyn?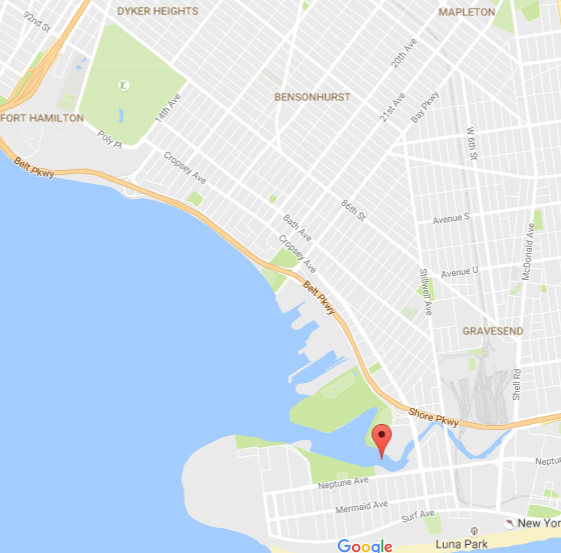 Is the air quality safe for the baseball fields next to the Creek?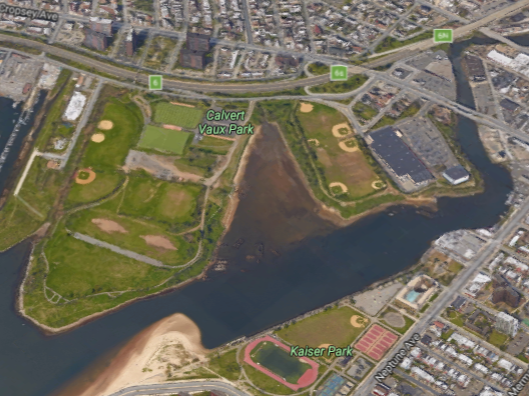 Also ironic is that the grocery store parking lot has a pipe which dumps into the Creek (see picture below). It's suppose to have a pipe to go into the city sewer.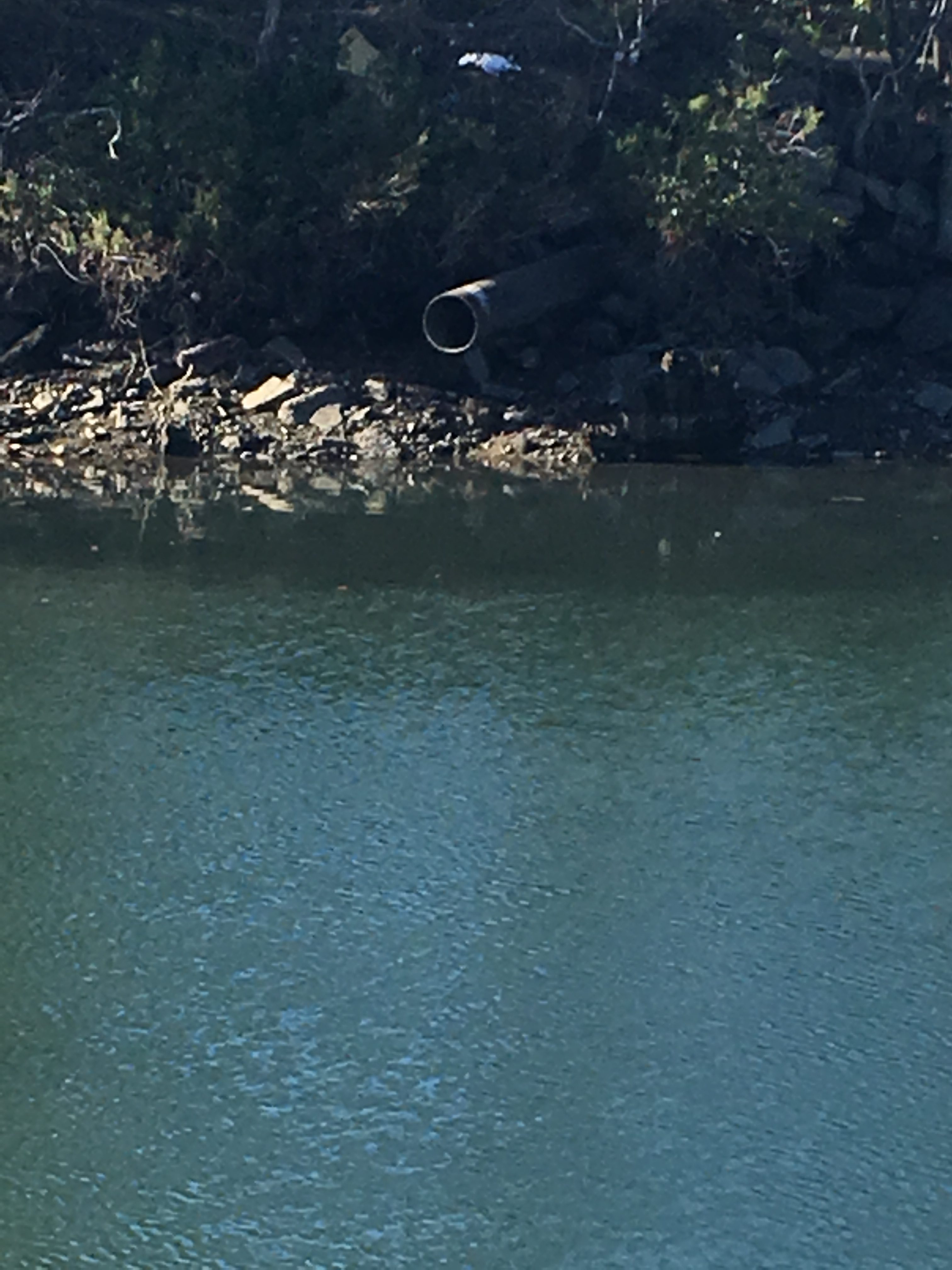 The other side of the parking lot near Starbucks and Raymour & Flanigan also has a pipe leading into the Creek (white pipe in the photo below)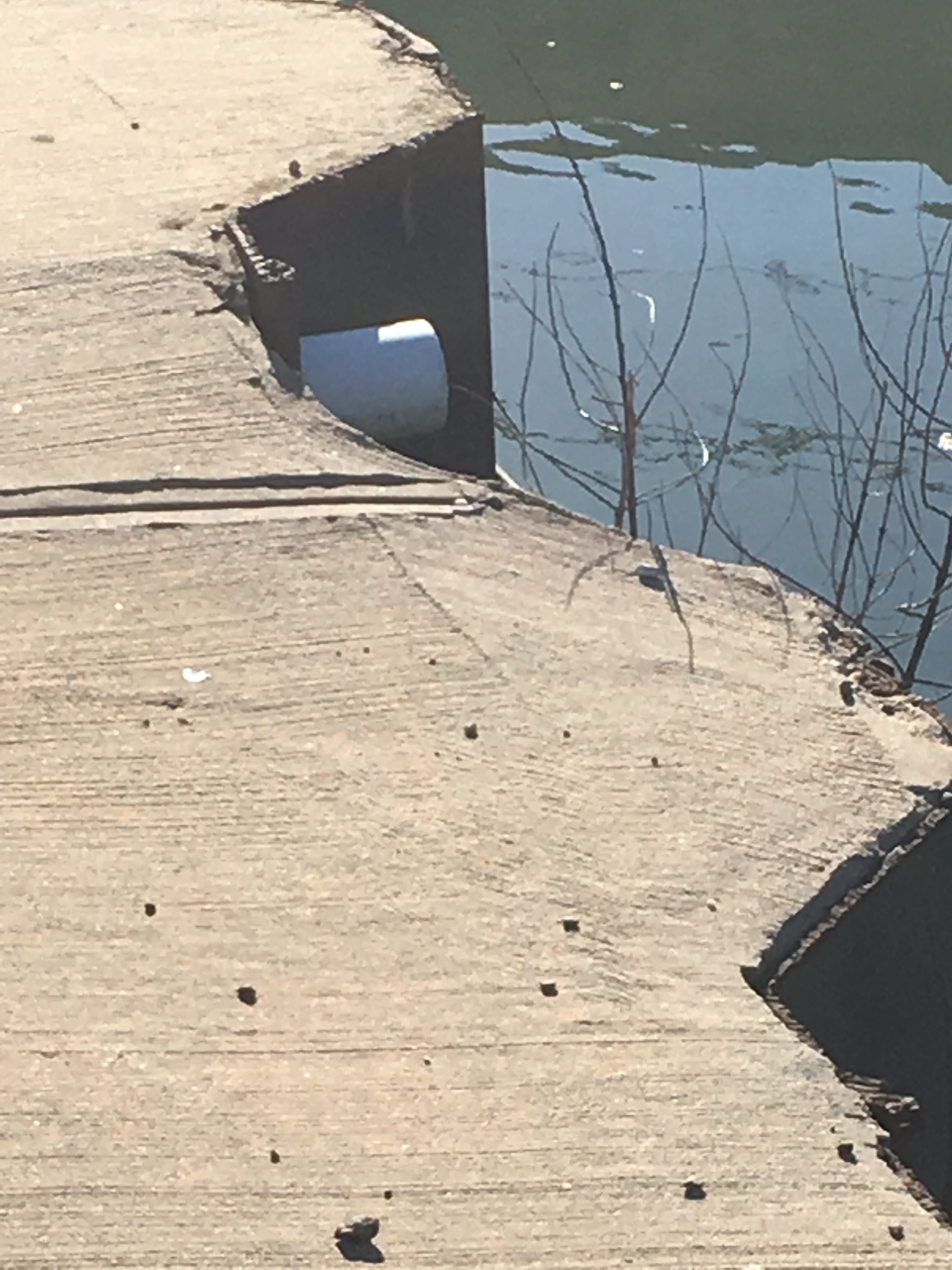 Topics: Brooklyn, Politics | No Comments »
October 16, 2016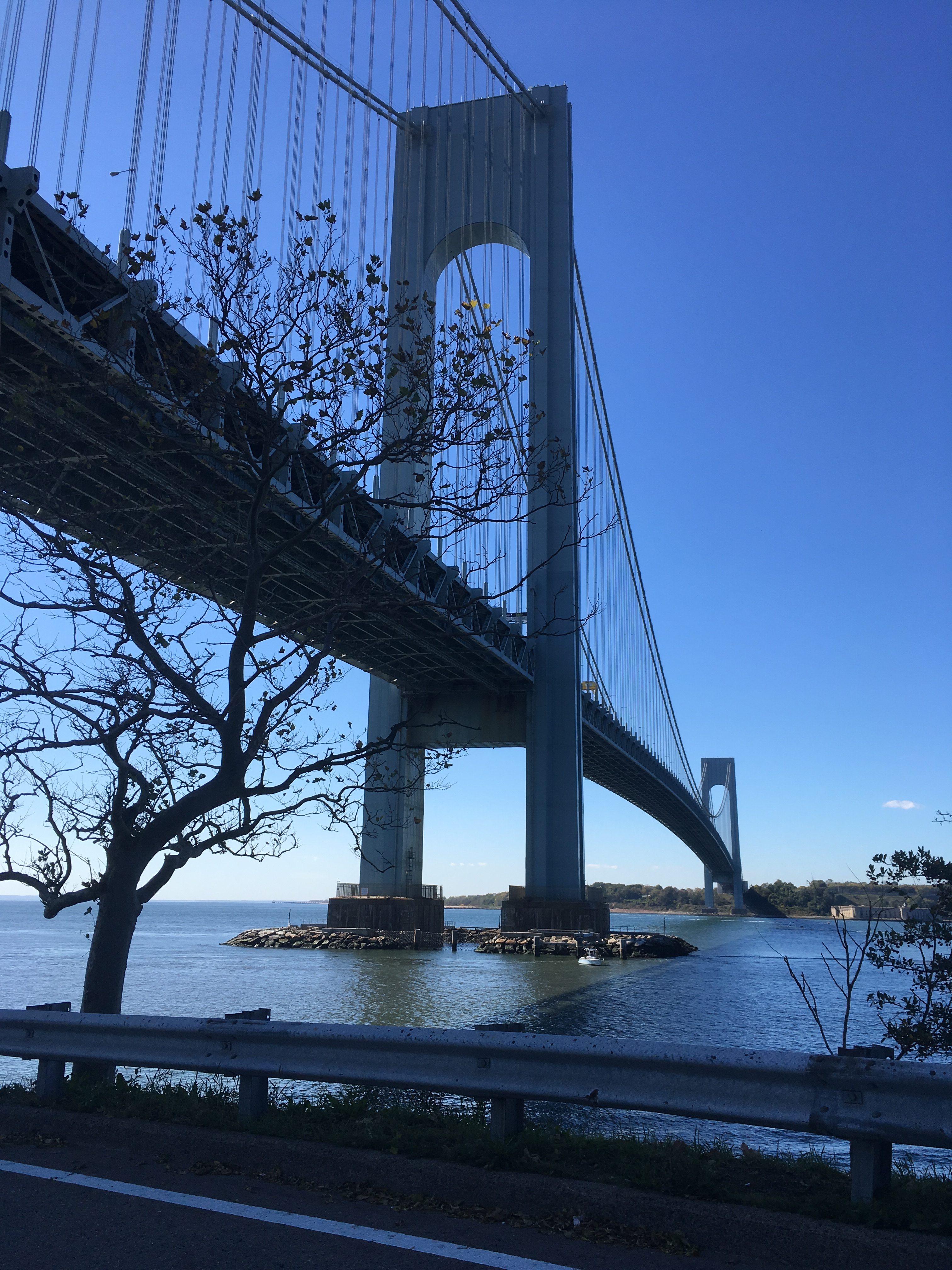 Topics: Bay Ridge | No Comments »
October 16, 2016
Coney Island has become so polluted because no one cares about it. There's dumping right outside the MTA.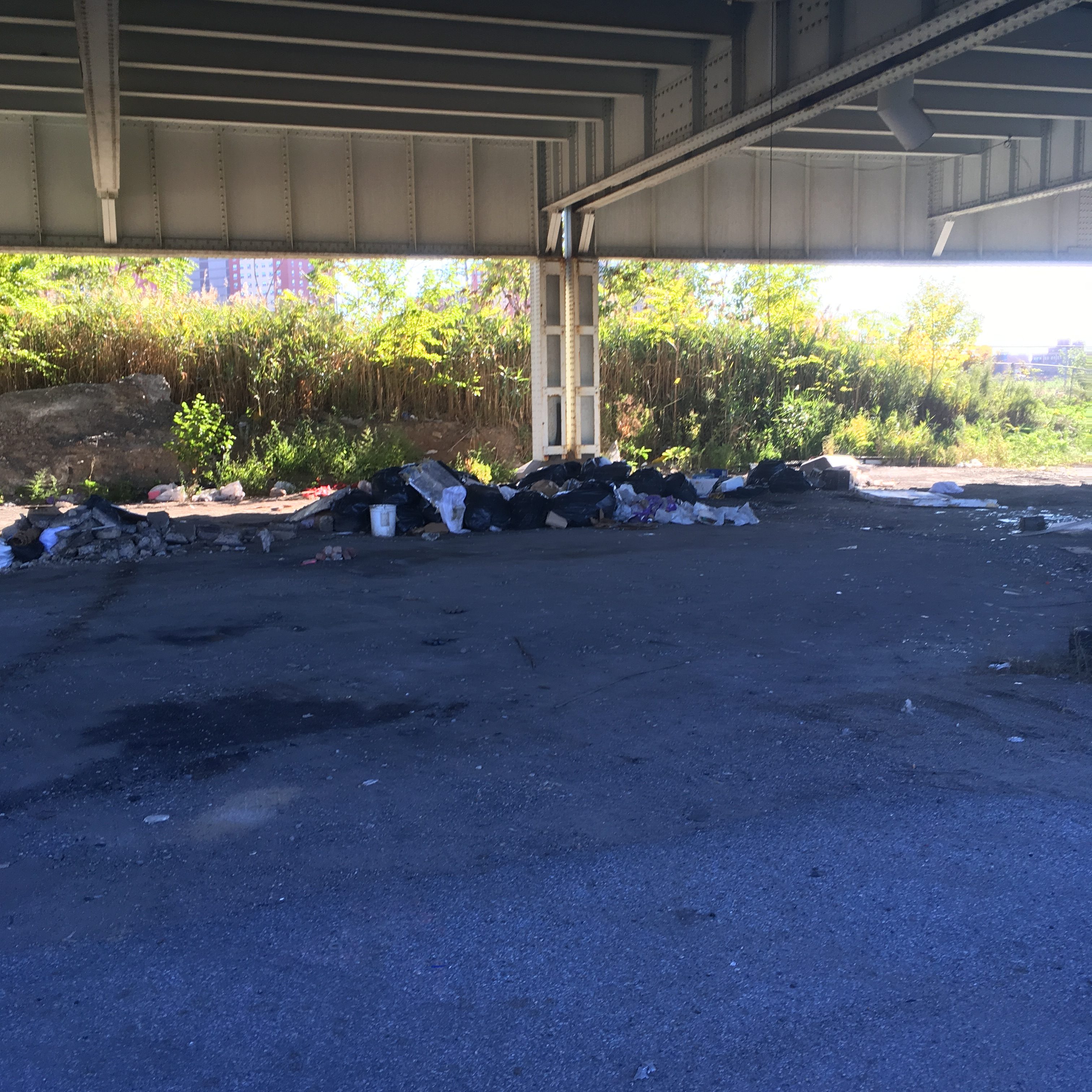 This is right off the street.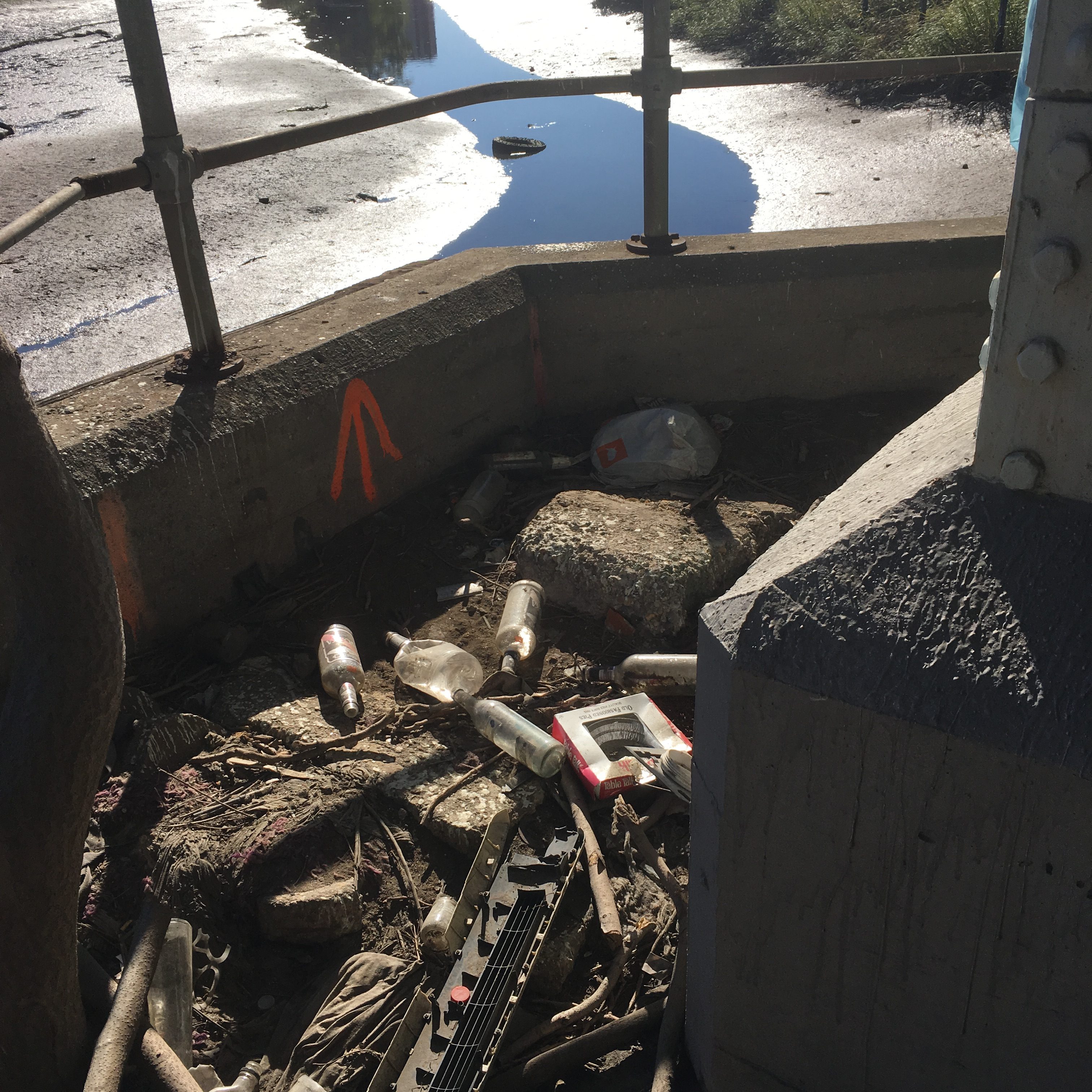 Tires all over the place.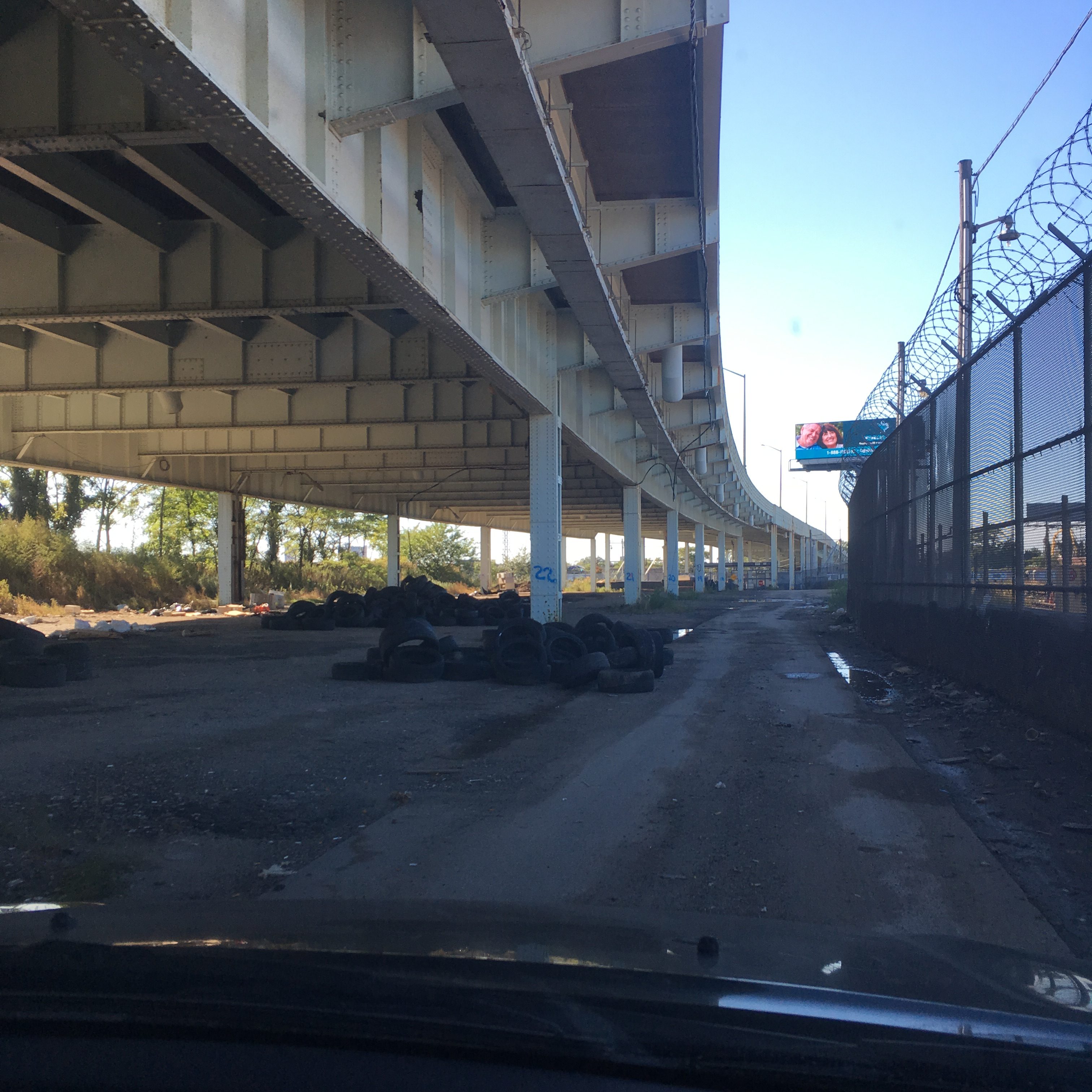 Topics: Brooklyn, Politics | No Comments »
October 15, 2016
Jaden Cruz is missing. Last seen at his school, IS 281 in Brooklyn on September 26th at 9:00 am. Schools now have cameras and alarms – how come no one has mentioned how the boy left the school.
The school is in Mark Treyger's district and he hasn't mentioned the teen at all on social media.
Topics: Brooklyn | No Comments »
October 13, 2016
Topics: Bay Ridge | No Comments »
October 12, 2016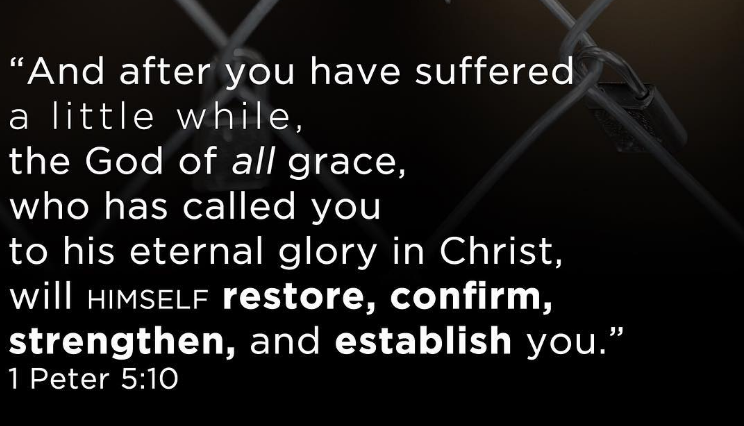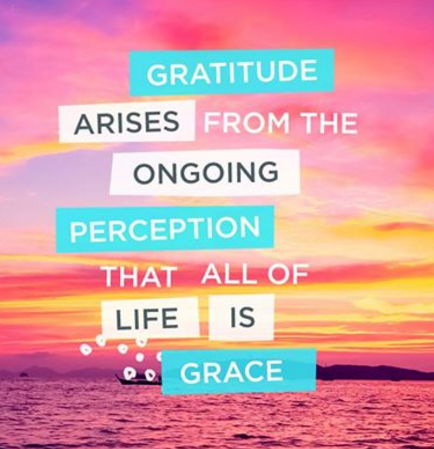 Topics: Uncategorized | No Comments »
October 9, 2016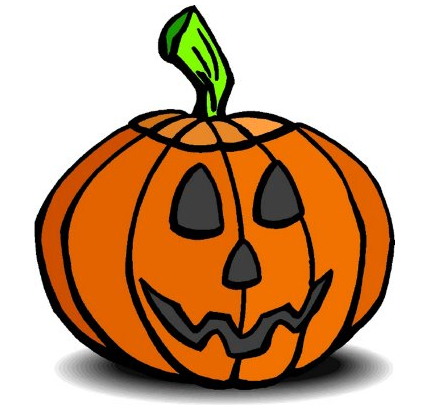 I love the Fall in Bay Ridge!  Painted store front windows, falling leaves and wind gusting up the blocks!
October 15th – Healthy Path Foundation Fall Festival from 12 -4 pm in the Park
October 16th – Harvest Festival in the Park and Pet Costume Contest was rained out on October 9th – so it is rescheduled to October 16th (see details here)
October 22nd – Fall Fest – North Flatbush Bid  12-4 – free 
October 23rd – Kids Dance Party at Lincoln Center $30
October 28th – Halloween Party at Shipwrecked Miniature Golf 4-8 pm $25
October 29th – NIA's Halloween Celebration on the Street  (around 12 – 3pm) –  11th Avenue  between 66th and 67th Streets. Last year they had activity stations, performances, a photo booth, games &  music.
October 29th – Playdays and Parties in Bay Ridge – Halloween SPOOKFEST!   12:30 TO 3:30 pm  Mommy and Me with Miss Darlene – Halloween crafts, pizza, juice, costume contest, dancing, prizes, treat bags, snow cones, cotton candy, face painting. Cost: $35 VIP* adult and child   $20 – 1 child and 1 adult   $15 additional person   *Early access (12pm), limited edition halloween bag, special goodie bag, Commemorative t-shirt for child.   Please send t-shirt size to lori752@yahoo.com
October 29th – Saint Anselm Children and Adult Halloween Party – register here 1-3 pm ($15 a child – $20 an adult)
October 29th – Children's Halloween Parade in Coney Island – starts at 10 am
October 30th –Queens County Children's  Farm Festival
October 31st – Halloween is on a Monday this year.   Haunted Walk  & Fairytale Forest in Owls Head Park – 3:30 pm – 8:30 pm 68th Street and Colonial Road
There is a waiting line to get in as hundreds of kids and parents attend, but it moves pretty fast. ($1.00 donation)
Halloween Costumes
Halloween Decorations
Dyker Heights beats Bay Ridge in decorations this year (and last too).
Dyker Frights

is located at 1123 – 79th Street. You don't go into their house, but they have a scary scene set up. Dyker Frights doesn't cost anything, although they do sell items to raise money for a charity. It's open everyday and it's great to drive by, but on Halloween or the weekend before Halloween, it's worth a stop to walk around because the owners are a bit more interactive with the audience. It's best seen at night because they have Halloween lights and some of their items glow. There is a small house in front of the staircase that you can stop by and look into. See here: 



Smaller displays to drive by and see in Bay Ridge:
Corner of 97th Street and Marine Avenue

223 – 96th Street

Corner of 88th and Colonial Road

81st between Colonial and Narrows

Small blow up Snoopy on 75th Street off  Colonial Road

70th Street to 72nd Street and Colonial a few homes were lit up

7711 Ridge Avenue

8019 Ridge Avenue
Dyker Heights Displays:   
15th Avenue and 78th Street and  81st Street

Corner of 11th Avenue and Bay Ridge Avenue had a nice display

One house on 72nd Street between 11th and 12th Avenue

Corner of 11th Avenue and 73rd Street

81st Street and 12th Avenue – nice

82nd Street and 12th Avenue –  * cool glowing demon * – worth seeing

80th Street between 7th and 10th Avenue

79th Street and 80th Street and 10th Avenue

Corner of 81st Street and 10th Avenue

Blow ups on 82nd Street and 10th Avenue
Last year: 

Ovington Avenue between 3rd and 4th Avenues

71st Street between R

idge

and 3rd Avenue

76th Street and 6th Avenue

77th or 78th Street between Narrows and Colonial Avenue
Stores that sell decorations in Bay Ridge
Halloween Movies – we love scary movies and there are some a lot on here that I haven't seen!
Topics: Bay Ridge | No Comments »
« Previous Entries
<<|>>