October 1, 2016
Topics: Bay Ridge | No Comments »
October 1, 2016
Topics: Uncategorized | No Comments »
September 30, 2016
Ughhh Bay Ridge – a 35 year old woman named Jennifer Cohen was found dead in Owls Head Skate Park. Story here RIP
Today on 3rd Avenue and 84the and 85the Street someone left a suitcase. It was just a prank but the police were in full force today.
Sigh
Topics: Uncategorized | No Comments »
September 29, 2016
Topics: Uncategorized | No Comments »
September 29, 2016
Topics: Uncategorized | No Comments »
September 28, 2016
Five hotels have been made into homeless shelters in Sunset Park.
Yet Councilman Carlos Menchaca remains silent.
Menchaca isn't a Brooklyn native and has no ties to Sunset Park so he doesn't care if there are more homeless shelters added to the neighborhood.
Since 2015, the city has been quietly opening homeless shelters in Sunset Park. They tell the residents it is temporary, but that's just so the residents simmer down and go away.
The shelters in Sunset Park, Brooklyn are not helping residents find permanent housing or employment? And why would they? They would be out of work if they did that!
A meeting was held about the shelter. Carlos Menchaca's staff said it was an open meeting. Yet, people were turned away.
Safety has become a concern around the shelters. Where's Councilman Menchaca? No where to been seen or heard from. The papers aren't even quoting him because…..well he's not there. Read the comments – the citizens in Sunset Park are outing Menchaca for his lack of involvement or…..really anything.
Topics: Brooklyn, Sunset Park | No Comments »
September 24, 2016
Scott Stringer we elected you to be the Comptroller of NYC.  A comptroller supervises the quality of accounting and financial reporting of an organization.  So why is Comptroller Stringer in the news for everything else? 
Scott Stringer isn't the leader he thinks he is. He's a man who doesn't do the job he was elected to do! And FYI Comptroller Stringer, call Uber for your wife instead of using police as if they had nothing better to do.
1) In the early Spring, voter registration was purged. Scott Stringer was all gung-ho to investigate when it was the Republican Board of Elections employee who was being investigated.  Yet, now that both democrats and republicans were affected, people don't want Stringer involved. Scott Stringer should see there are over 11,000 signatures on that petition and hire someone else to conduct the survey. It's nearly 6 months after Stringer promised to investigate and we haven't heard anything about his investigation. It doesn't take that long to investigate and release a report.
2) In July, various media outlets  revealed that Councilman Mark Treyger gave a not-for-profit run out of  Assemblywoman Pamela Harris' a lot of money that can't be accounted for. I did a FOIL request on this money and I contacted both Melissa Mark Vivierto and Scott Stringer to ask for an investigation. The Chief Financial Officer and  Treyger are friends so  Stringer didn't call for an investigation. Scott Stringer will only call corruption on deBlasio, not on his friends.
I laughed when I saw Crain's described Stringer as highly functional.  Crains also quoted Stringer as saying, ""I don't count the number of events I go to with the mayor.  I don't think the public cares at all about that. They want to know that someone's watching out for the fiscal health of the city."
3) I don't need Scott Stringer cutting through the red tape for businesses.   There are elected people to help businesses and the Brooklyn Chamber of Commerce should be able to help them. Stringer -> get to the financial records for the city.
4) I don't need Scott Stringer wheeling and dealing to get sunscreen in the parks. The Health Department can handle the sunscreen Stringer.
5)  I don't need Scott Stringer making speeches  at dinners. There are people who work at these organizations who can do that.
Who would donate so much money to a Comptroller?  Stringer has over a million dollars in his campaign account 
6) I don't need Scott Stringer to load my local newspaper with press releases so he can have his name in the paper like he did when he was the Manhattan Borough President.  Obviously Stringer knows which reporters are lazy and will reprint releases!  STOP THE NONSENSE STRINGER!  Stringer's press release made Councilman Mark Treyger happy. Treyger went on Facebook and posted a thank you. He's the weird part…..the writer from the Brooklyn Eagle wondered why Mark Treyger didn't thank her. Treyger updates his facebook post and thanked her.  I don't think I have ever seen a newspaper writer ask someone to thank them. SOMETHING ISN'T RIGHT HERE.  News is reported everyday. Politicians plugging the newspapers with press releases is wrong. 
Topics: Politics | No Comments »
September 24, 2016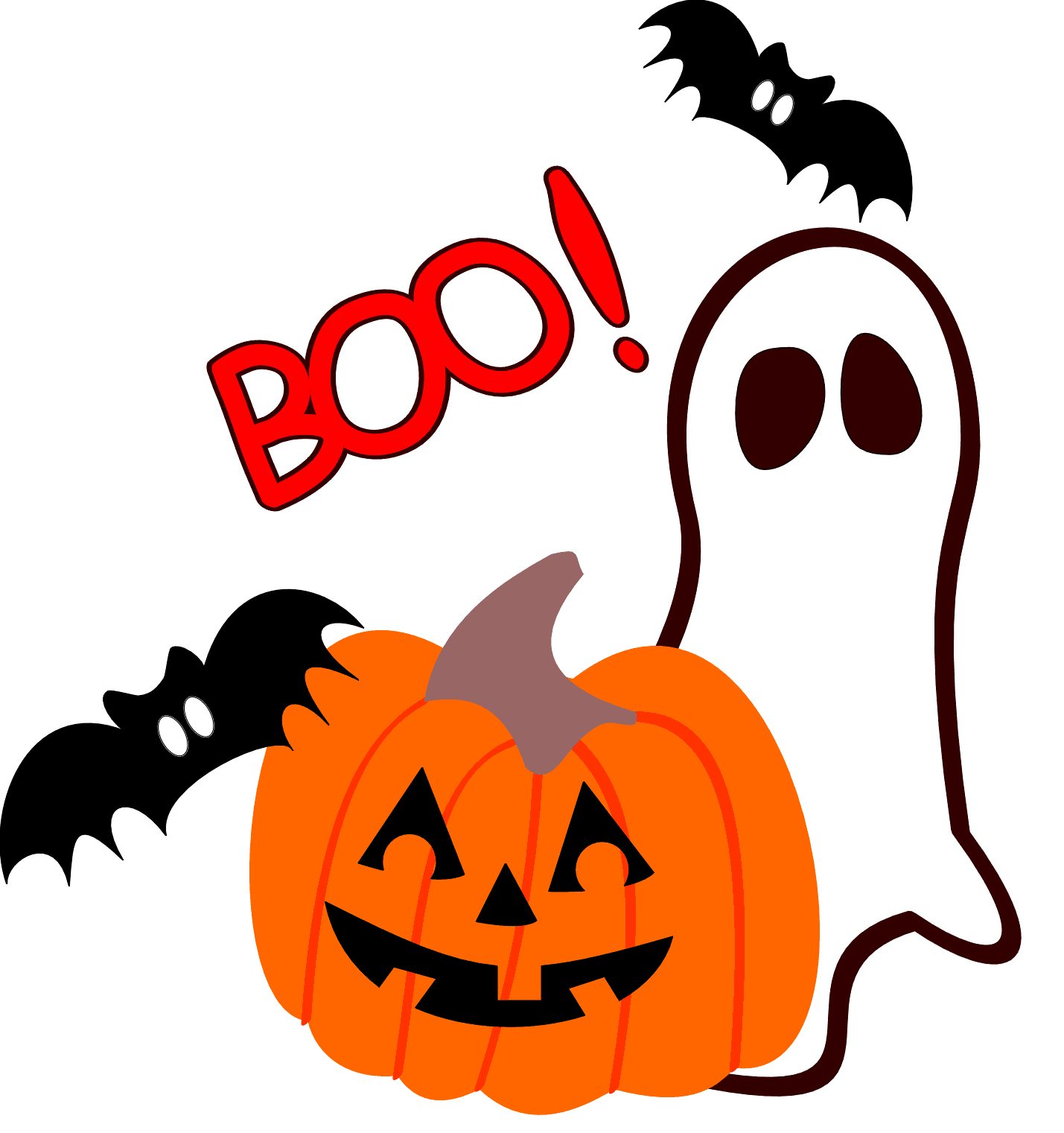 I love Halloween!
I grew up on an amazing block in Sunset Park. There were a lot of families with 3-7  kids each. The block was always busy and there were always kids outside playing. Halloween was amazing on my block. You didn't need to go to the stores or other blocks to fill your bag with candy because our neighbors gave us so much. Some neighbors even made caramel popcorn balls and candy apples.
As I got older, I realized it's our job to carry on that tradition so it's fun for kids today. I love all the holidays, but Halloween is the holiday I decorate for the most.
When I first met Lee, he didn't like Halloween. He grew up in Park Slope (before it was trendy and it was actually kind of beat). Lee doesn't remember a lot of people giving out candy or doing anything for the day. He could recall some of his costumes, but didn't have a lot of great memories.
When we came to Bay Ridge and had 150 trick or treaters the first year, Lee started to get interested in the holiday. He loved giving out the candy and seeing the kids elaborate costumes. Last year, he bought himself a clown nose and wig to wear while he gave our candy. This morning, Lee woke up early and put out some Halloween decorations and the wreath before I  woke up (it's not even October yet).  And now he wants the dog to have a costume,
Yeah life is good – it's the small stuff in life that makes me happy.
Topics: Uncategorized | No Comments »
September 22, 2016
I wasn't at this meeting, but I keep my eyes on the Brooklyn reps now because corruption is  a problem in Brooklyn.   McCreight and Warren Chan were serious about being against corruption. Apparently at one point they wouldn't allow a vote. And then when the vote is taken (see Warren Chan's post below) the room voted for it BUT PROXY VOTES OVERRIDE IT?   Someone has to have some more news about this.  It sounds like the Republicans who had a proxy vote issue this past year as well.
Topics: Uncategorized | 2 Comments »
September 22, 2016
E&J Boutique is the antique, collectible/thrift store on Fort Hamilton Parkway in Dyker Heights Brooklyn. The husband and wife team recently moved the shop across the street to a larger store – 7001 Fort Hamilton Pkwy.   I've had my eye on the store looking to see if it would open before it's planned date of October 1st .  And it did! So we ran in to grab some treasures.
E&J are in the corner spot that was formerly Mauriello's Furniture:
This amazing Marge Simpson sits in the window. It's an awesome piece, but Lee wouldn't let me get it.  
My advice to you is YOLO (You Only Live Once) – Go get Marge and put her on your front porch or somewhere in your home. Everyone loves Marge and there were only a few of these made. 

They have another skull without Marge for sale on the side table for $10. You know you want that too for Halloween!
In the window is a Teenage Mutant Ninja Turtle holding an American flag. He's kind of cool too.

I grabbed some cute scarecrows for my classroom. The kids love little things like this!  E & J has Low Prices!  (I got the  one on the top shelf with the blue pants moves and the kids love touching him and another one from another table).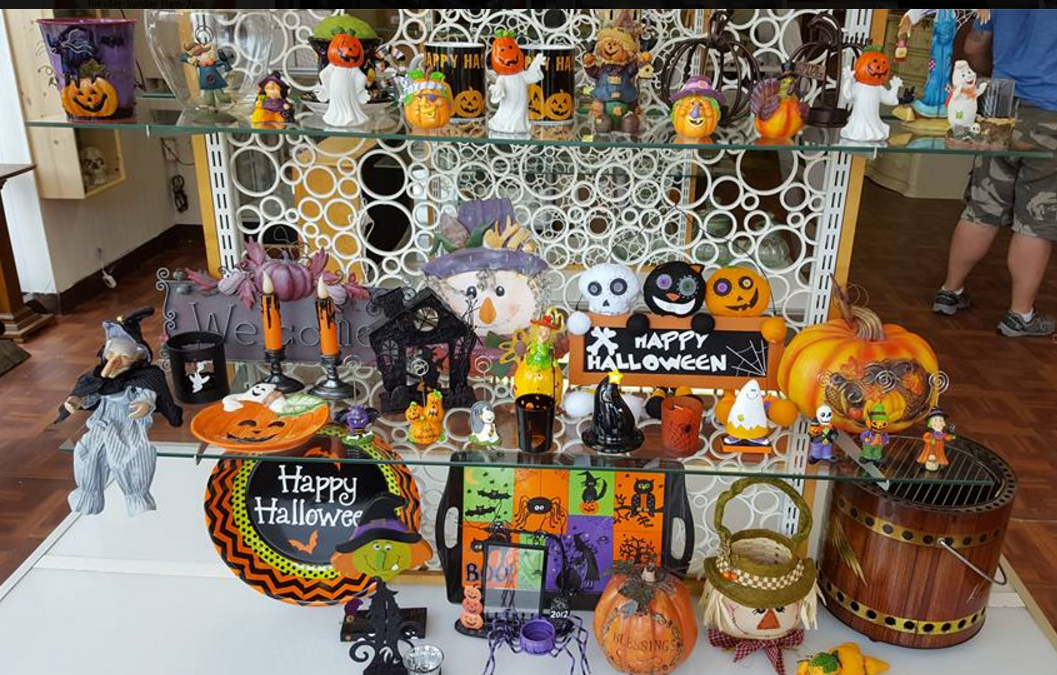 At the bottom of this picture in the center of the picture is a metal bank (the magician with the red table). It has some cool motion and would make a good gift for a 50+ year old guy who isn't old stuff (Think Christmas).     But the real hidden gem in this picture is the knight on the far right.  Go get that for Halloween or just for the entry of your home – he's real cool.
On the other side of this case is another bank, a Harley Davidson bank with motion.
E&J has thousands of comic books. Call them and ask if they have the one you need for your collection – (718) 775-8471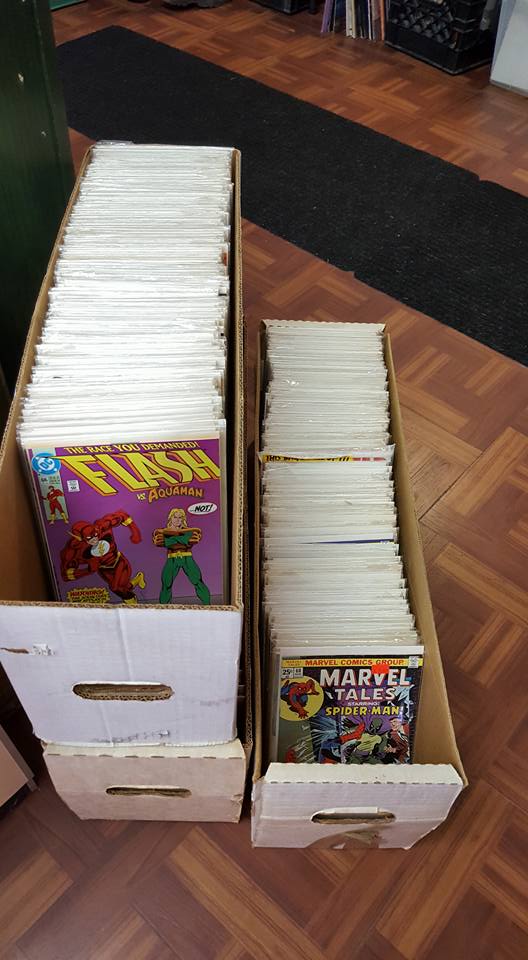 The store is filled with unique, one of a kind items. If you have a person in your family that is hard to buy something for because they have everything – go to E&J and you will find so many possibilities.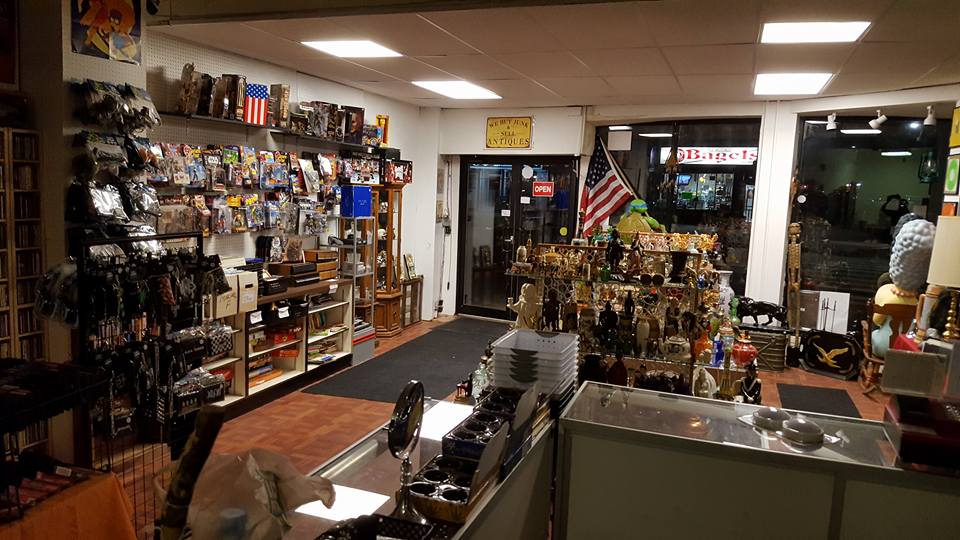 They had some old game systems in the original boxes too.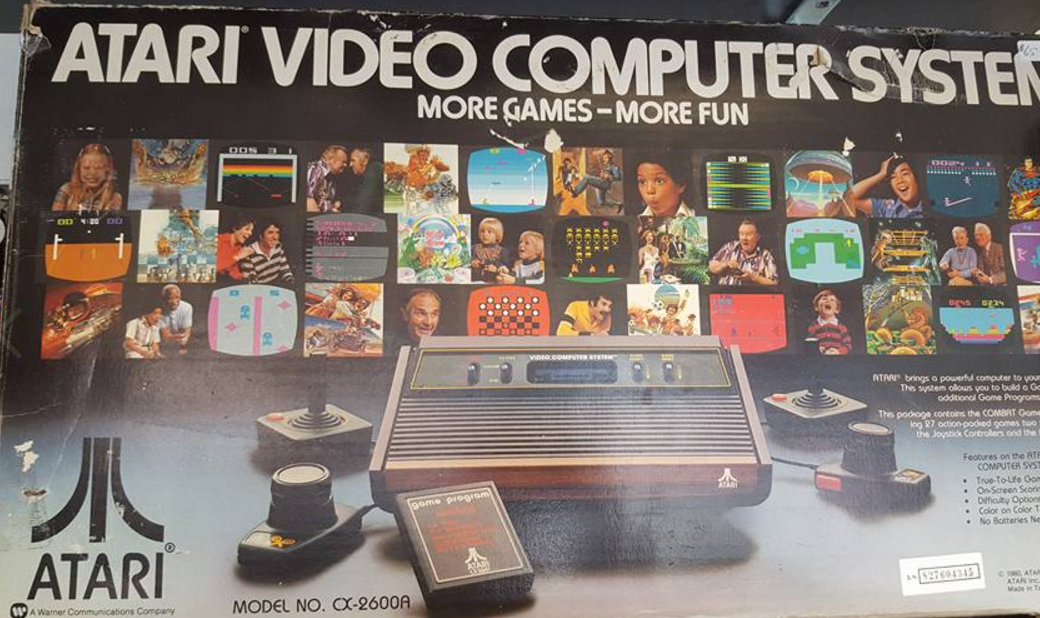 Old game systems, games, controls.    Call them and ask if they have a game you need.  (718) 775-8471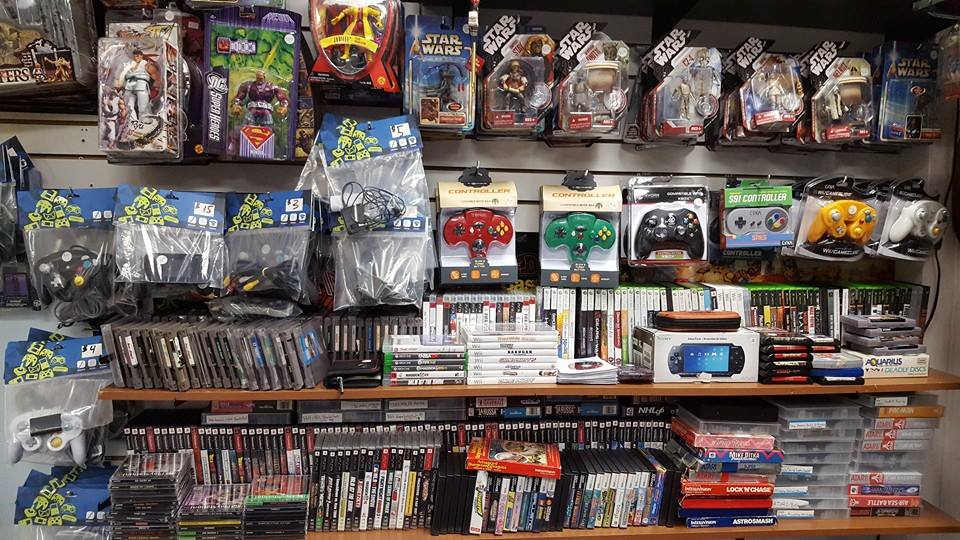 Congratulations to Erik and Jessie. When you go to the store, you will see what a great vibe this shop has because of the owners!  I echo the sentiments of another store visitor who said he didn't want to tell other people about E&J because of all the amazing one of a kind  treasures. Great stores like this are hard to come by in Brooklyn!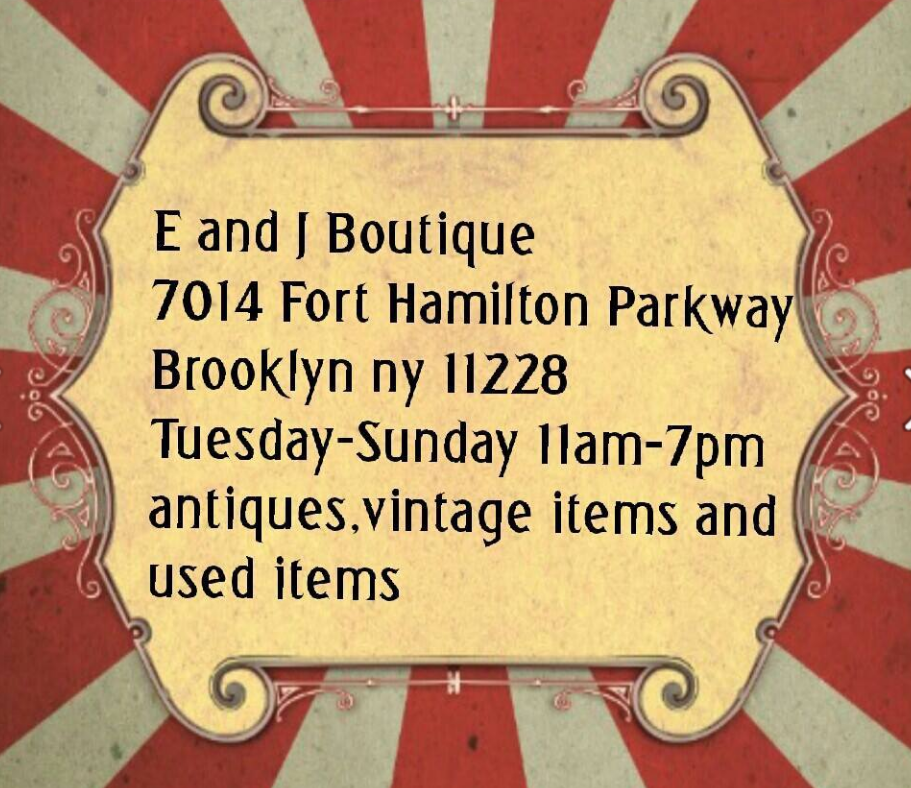 Topics: Brooklyn | No Comments »
September 20, 2016
Sunday, October 2nd from 12pm – 6pm is the Third Avenue Festival in Bay Ridge from 69th Street to 94th Street. Thee avenue is closed to traffic so come take a walk!
Topics: Bay Ridge, Brooklyn | No Comments »
September 18, 2016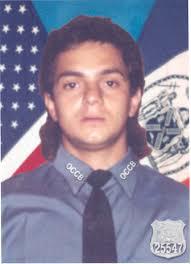 I was a teenager when Officer Hoban was killed in 1988.  His funeral was held at my church, Our Lady of Perpetual Help Church and I remember it being a dreary and windy day. The streets around the church were packed as  hundreds of people attended it and hundreds of police officers attended the funeral. (click there to see an old picture).
After the mass, I remember my Mother being upset over Officer Hoban's death and saying, "If someone kills a police officer, they should receive the death penalty."  I had never heard my Mother speak about the death penalty or anyone deserving to die before this.

Twenty-eight years later, Officer Hoban is still remembered each year in Bay Ridge on the third Sunday in September.  The Chris Hoban Run is held in his honor and starts at Xaverian High School. The weather is always an amazing mix of a warm Summer day with a touch of Autumn breeze.  Although the circumstances surrounding the day are sad, the event is not.  It's a day  in which a local hero is honored by his community. Although many of the kids running didn't know Officer Hoban, they understand why his life is being celebrated (that in itself is important to teach young people in a community).  It's a real spirited Bay Ridge event!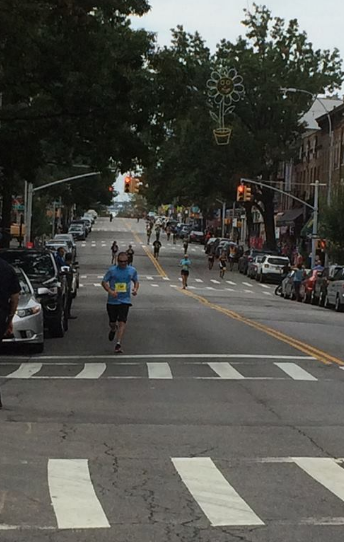 Topics: Bay Ridge, Brooklyn | No Comments »

« Previous Entries <<|>>