December 8, 2016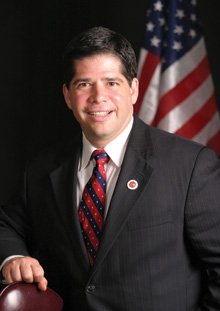 I couldn't let the day end without writing about Mr. Gentile. I saw some headlines and I realized something isn't right with today's news stories.  Councilman Gentile has been an advocate for the disabled for years.
Mr. Gentile does not know us. We are residents in his District who have seen he always does the right thing for people. 
In July, when the  NYC Council discretionary budget came out, I looked online to see how Gentile spent the money. I don't think any council person could have spent the money better.  Gentile allocated $800,000  for the Martini House. The Martini House is a home for disabled adults.  NYS wasn't funding the Martini House, even though they asked for assistance for six years.  Councilman Gentile decided to step in to make sure that disabled adults had somewhere to live and they had the necessary accommodations (elevator, entrance ramps, wider hallways and bathrooms for the handicapped).
Gentile said: "When I walked through the Martini Residence a few months ago, the need for a complete renovation of the home was readily apparent. Most of the residents do not have family support outside of Guild for Exceptional Children.  It would be shame for the residents to have to be moved to a long term nursing home due to a lack of accessibility to the facilities in the building." Here's how Gentile allocated the rest of the money.
In November 2014, Gentile  made a resolution to allow disabled Veteran's to use the HOV lane. 
In 2013, a dilapidated home in Bay Ridge was upsetting people. Vincent Gentile worked for a long time on getting the home purchased for use by a disabled veteran. The veteran decided not to live in NYC so the plans fell through.
In 2013, Gentile stood with Councilman Greenfield in getting rid of the term "mentally retarded."   Gentile said, "It is shocking that in this day and age we are still using this term. Developmentally disabled does not mean mentally retarded, which is why we need to change this, and we need to change it now."
In 2013, Gentile and former Councilman Domenic Recchia secured  a $1.9 million dollar grant for the Guild for Exceptional Children in Bay Ridge. The Guild for Exceptional Children is a nonprofit organization that provides educational services, living options and life skills for children and adults with developmental disabilities
In 2010, Gentile and Marty Golden fought with disabled  residents in Bay Ridge to keep the MTA from cutting service on certain bus routes.
In 2006, Vincent Gentile was a State Senator and he introduced Billy's Law to protect developmentally disabled students who are out of state. Gentile advocated against developmentally disabled children being given shock treatments as a form of discipline in out-of-state boarding schools. (And ten years later)
I remember meeting a younger Vincent Gentile in 1995 or 1996. He spoke about at a community meeting about special education. I remember thinking that he was the most enthusiastic person I had ever met and I could tell he loved his job – helping people! 
The news headlines and Mr. Gentile's advocacy for disabled individuals over the years don't seem to match up. A leopard doesn't change his spots ->Vincent  Gentile has been an advocate for the underdog for many years, whether it be the disabled, elderly, veteran's, families, etc.  The way he votes  and distributes money is driven by how it is fair to all people.  Mr. Gentile is someone who has consistently led this community with kindness and professionalism.
Topics: Bay Ridge | No Comments »
December 8, 2016
The first place I thought would be of help to immigrants was the NY Bar Association  212.626.7383   – they also have help for people in person – see here
And there are a lot more places that can help immigrants here as well.
Then I saw these posted online:
Topics: Brooklyn | No Comments »
December 8, 2016
This morning I wasn't able to sleep because I was so worried about Lee. I woke up at 3:30 or 4 am and I was wide awake. I did some things around on house and then went back to sleep. When my alarm went off I was so tired and coughing so hard so I took the day off.    I slept most of the day. I'm still coughing and I guess it will take a few more days to get over this code.
And this evening Lee came home with good news :)
Topics: Uncategorized | No Comments »
December 6, 2016
Everyone loves to take pictures in front of beautiful holiday displays.
Places that Decorated for Christmas in Bay Ridge:
The Little Cupcake Bakeshop – grab a coffee/hot chocolate and take a picture with their Santa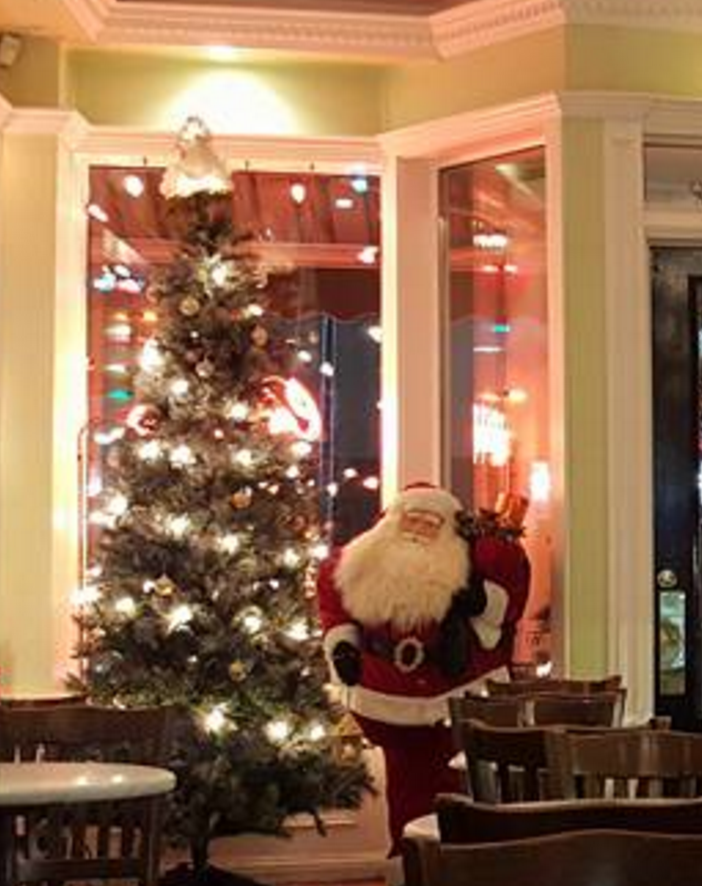 Tanoreen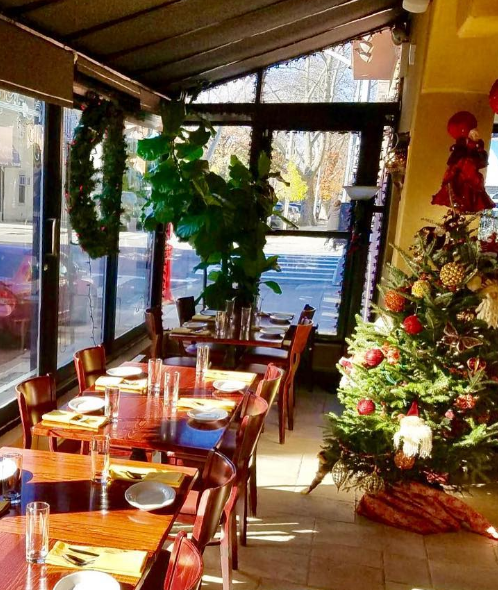 The Wicked Monk has a huge Christmas tree every year
Sofia's Restaurant always decorates for Christmas!  Here's a video
Around Brooklyn
Garguillo's Restaurant 2911 W 15th Street in Coney Island is beautiful at Christmas time. They have several large decorated trees to take pictures in front of, toy soldiers, a manager and this beautiful room: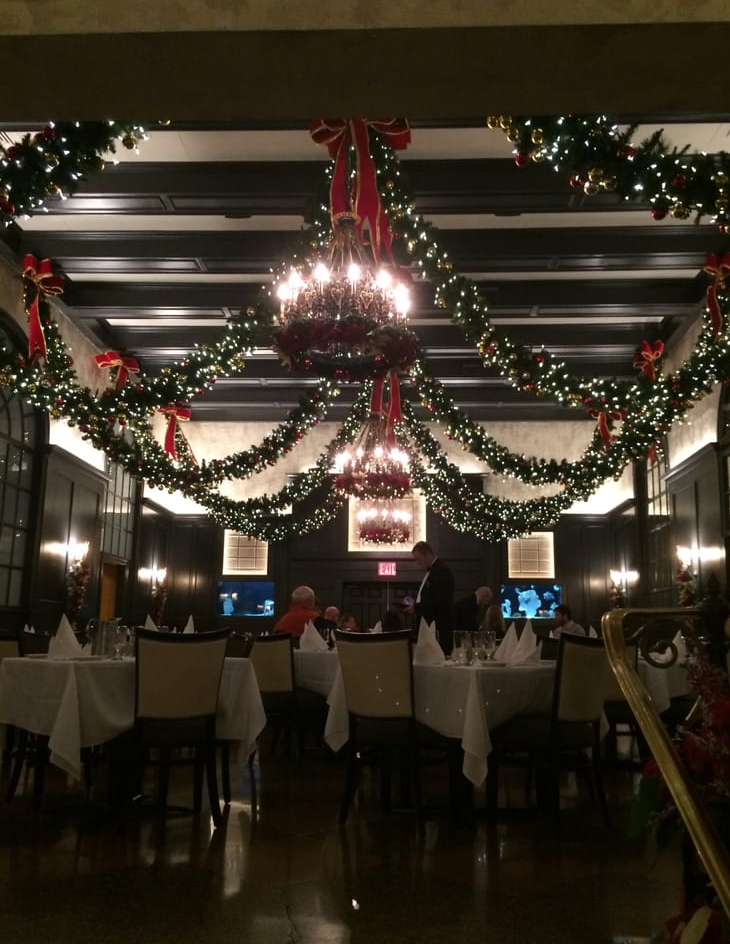 In Manhattan
The South Street Seaport is always festive for the holidays
In Staten Island 
Topics: Bay Ridge, Brooklyn | No Comments »
December 6, 2016
Assemblywoman Nicole Malliotakis what has she done for Bay Ridge lately? Or Ever?
Malliotakis loves to pose for pictures and post press releases like crazy in our local papers, but the reality is she isn't an effective lawmaker or Assemblywoman in Bay Ridge.  How many times did she stand at the entrance of the Verrazano Bridge telling us that she was going to get the toll lowered?  Seen here, here, here and here – so many times and then she went silent because she knows no one is listening to her.
Although Malliotakis is a first generation American, she is adamant against the Dream Act, which allows undocumented students to receive funding for college.  Yet, Malliotakis remained silent about her vote in favor of tax breaks for developers in Manhattan (cause that's a fair and just law to her). Malliotakis had no problem accepting a free trip to China either.
IDNYC  provided ID cards and free admission to museums. While it looked like a good idea years ago, now that Trump is president, the people in the IDNYC's information can be used against them. Mayor deBlasio announced that he will destroy the IDNYC data, rather than hand it over to Trump because it was never intended to be an immigrant registry.
Malliotakis and newly elected Ron Castorina put together a lawsuit against the city to keep the IDNYC data. Fighting poor immigrants is easy and actually making legislation to help Bay Ridge is real work. 
It's amazing how everyone forgot Pope Francis' message:
It won't take long for Castorina to realize what's really going on here. 
Topics: Bay Ridge | No Comments »
December 6, 2016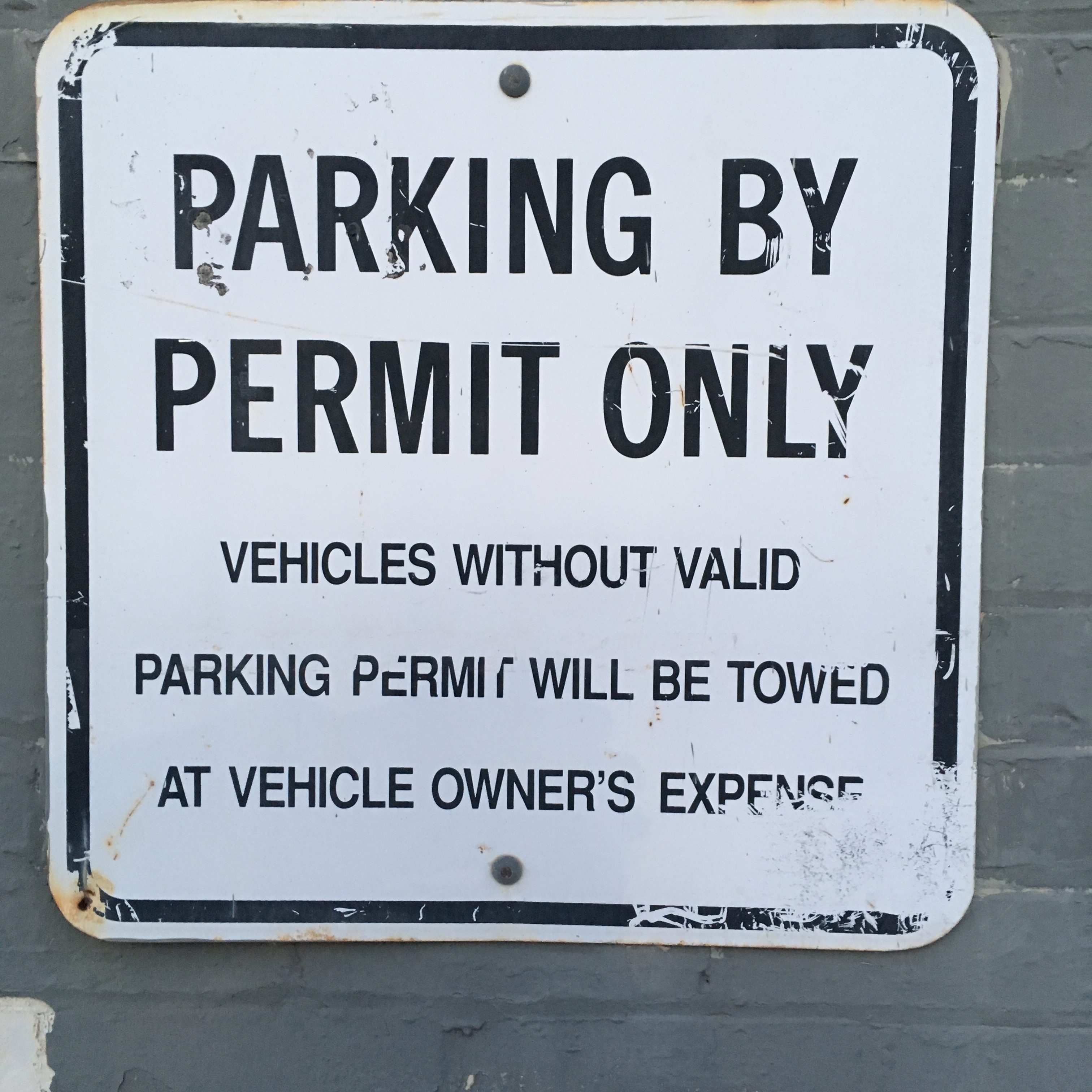 Over the weekend, I noticed that Industry City has a lot more signs which state "Parking by Permit Only"  around some of their buildings. Notice these signs are very different than the signs for deliveries at certain hours/days throughout Brooklyn.
Brooklyn Borough President, Eric Adams has his own private parking courtesy of tax payers dollars. He's actually worse than Markowitz was on this.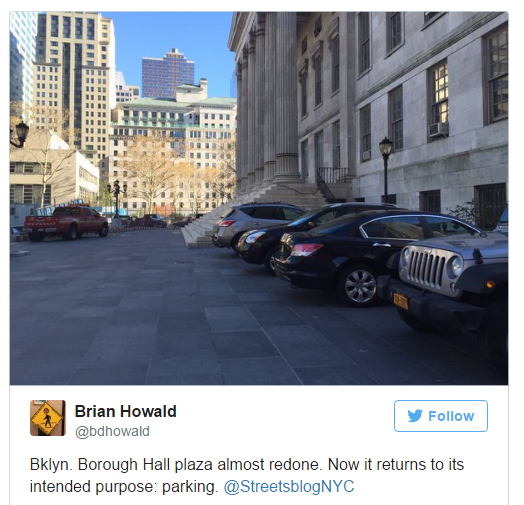 Topics: Brooklyn | No Comments »
December 5, 2016
Dyker Heights decorates like crazy for Christmas.  And I LOVE it! Most of the houses uses the same decorations year to year and ten add in a new thing or two each year.  But the real reason they decorate like crazy is because Santa loves them best.
There's the #BiggestSantaEver  on the corner of 14th Avenue and Bay Ridge Avenue. Last year it had to be taken in because of the wind. This year it looks like Santa is ready for the wind.  This year there is a huge wreath at the top of the house too.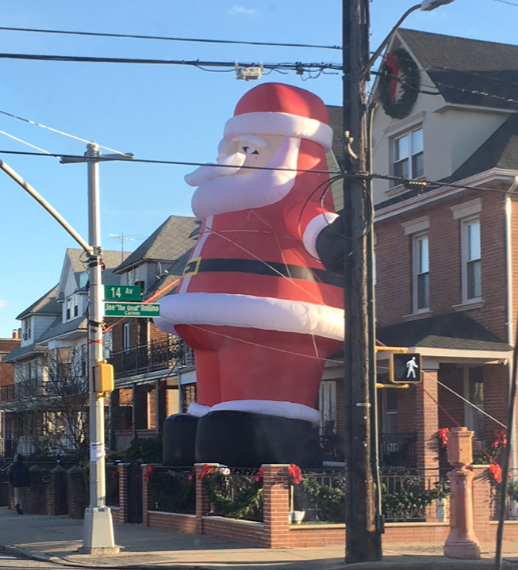 Topics: Brooklyn | No Comments »
December 5, 2016
Beautiful bridge…..but the views on the two sides of the bridge are very different.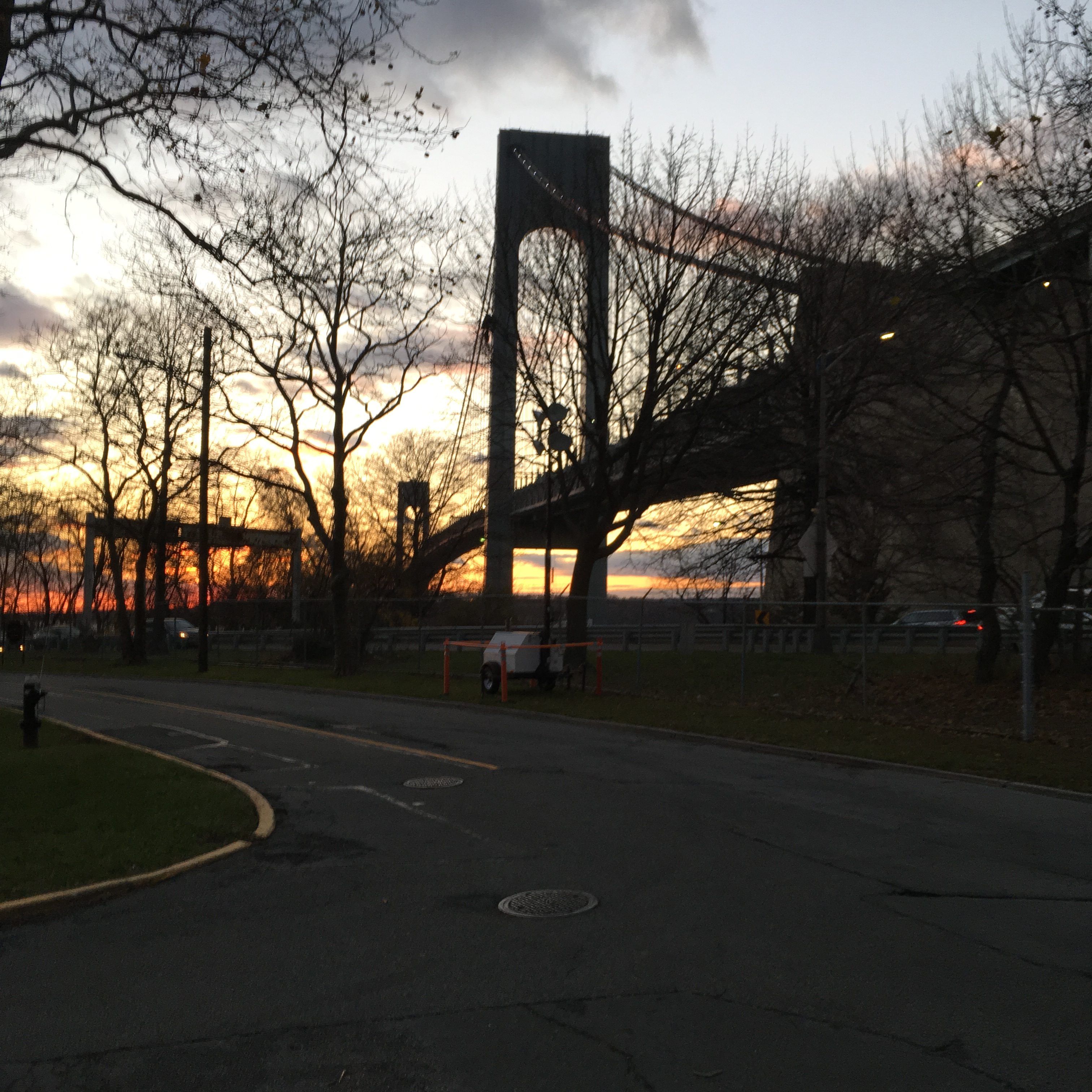 Today everyone in Bay Ridge was talking about the Muslim Police officer and son who were harassed in #Bay Ridge last night. Ridgites are upset because no one wants a mother and a teen being bothered or threatened by anyone, especially someone who is angry enough to approach a teen because he is Muslim.
Staten Island resident,  Bob Capano wants to run and represent Bay Ridge. Yet,he didn't mention the Muslim NYPD officer and her son today. He's stuck on an old topic about sanctuary cities (a topic that some people in Bay Ridge were talking about in October). Capano wants to use people's dislike towards the Mayor to get some votes because he doesn't know what is going on in Bay Ridge. See his twitter feed today has old news because he doesn't know Bay Ridge anymore: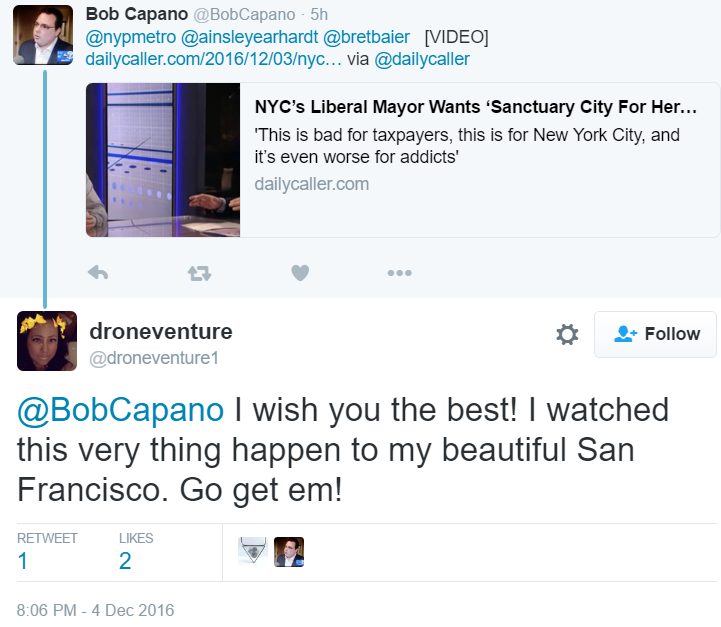 Capano, a member Republican County Committee for Staten Island needs to stay in SI and run to represent the people he knows.  No political party in Bay Ridge should be supporting a candidate who doesn't care about the NYPD and the safety of teens and women in our community. The resident who put his hands on a teenager here doesn't know this community and any politician who didn't speak out about it is asleep or a moron.
Whereas, Councilman Vinnie Gentile condemned the hate: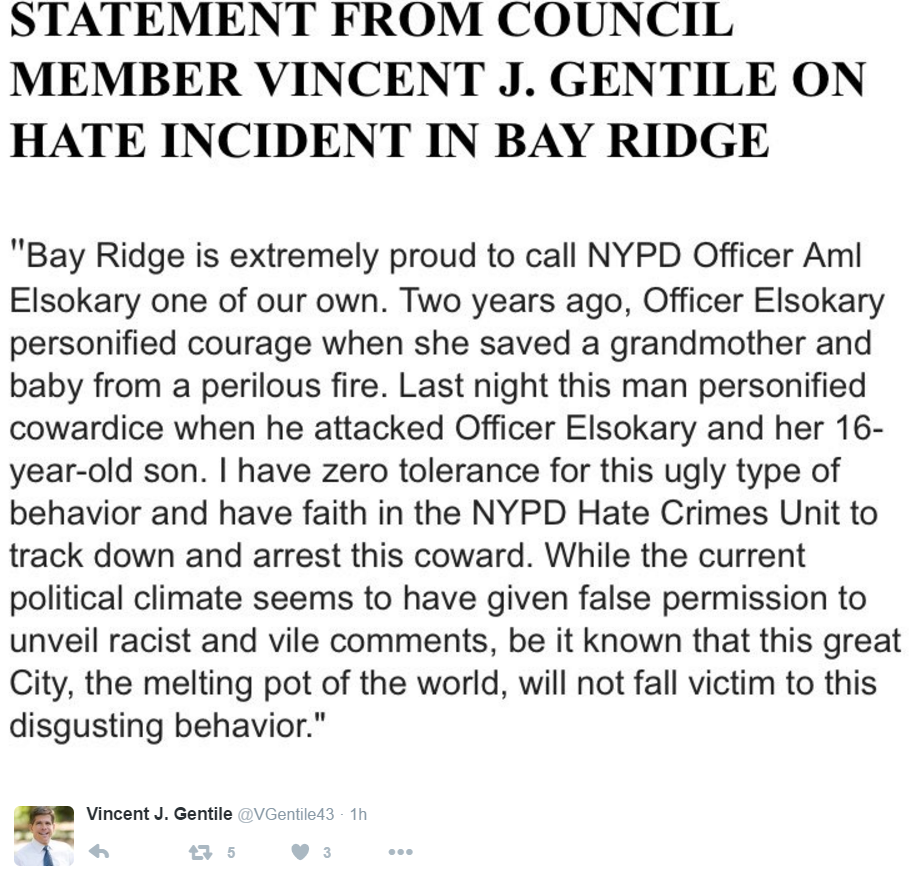 Bay Ridge Community Activist, Justin Brannan always keeps us in the loop and had good news about an arrest being made!

Senator Marty Golden didn't post anything about the incident. His staff posted sideways messages on Marty's Twitter feed (get them some classes Marty).
Even Senator Kristen Gillibrand  condemned the hate.   So where were Abbate and the other candidates mentioned for NYC Council? They must be sleeping because they didn't say anything online about the incident.   Even Assemblywoman Nicole Malliotakis heard the news in Staten Island and posted about it later this afternoon.
Topics: Bay Ridge, Brooklyn, Politics | No Comments »
December 4, 2016
We all have so much "stuff."  I love going to do things with my family and friends so I was looking for things that could be done locally.  I gave Lee a TIG welding class (Gabriel from Weldtastic was amazing) and Indian cooking class (in this woman's home) in the past and he loved it.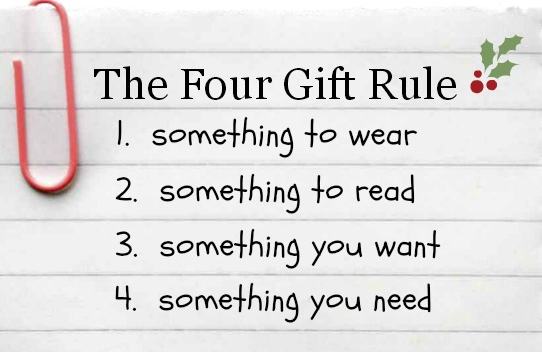 Classes in Bay Ridge for Kids
Classes for Adults 
Know of any others? Leave a comment and I will add them – comments don't publish.
Topics: Bay Ridge, Brooklyn | No Comments »
December 4, 2016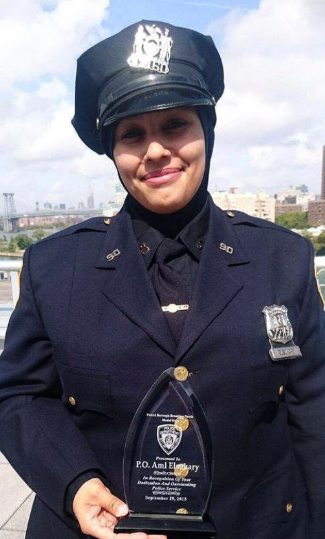 A Muslim police officer reported being harassed in Bay Ridge on Saturday, December 3rd  around 6pm.    Story Here
The NYPD officer, Aml Elsokary  dropped her son off  on 67th Street and Ridge Boulevard in Bay Ridge. A man in his 30's started to shove Elsokary's son. The Bay Ridge man did not know Elsokary was a police officer because she was not in uniform. Too bad she didn't have her shield and gun!
The man said, "ISIS *****, I will cut your throat, go back to your country!" (People stop telling other people to go back to their country  – it's just mean!)
Video cameras in the area were checked and a store owner said the man walked around in the area with his dog.
The 68th Precinct is investigating.    More of the story here and here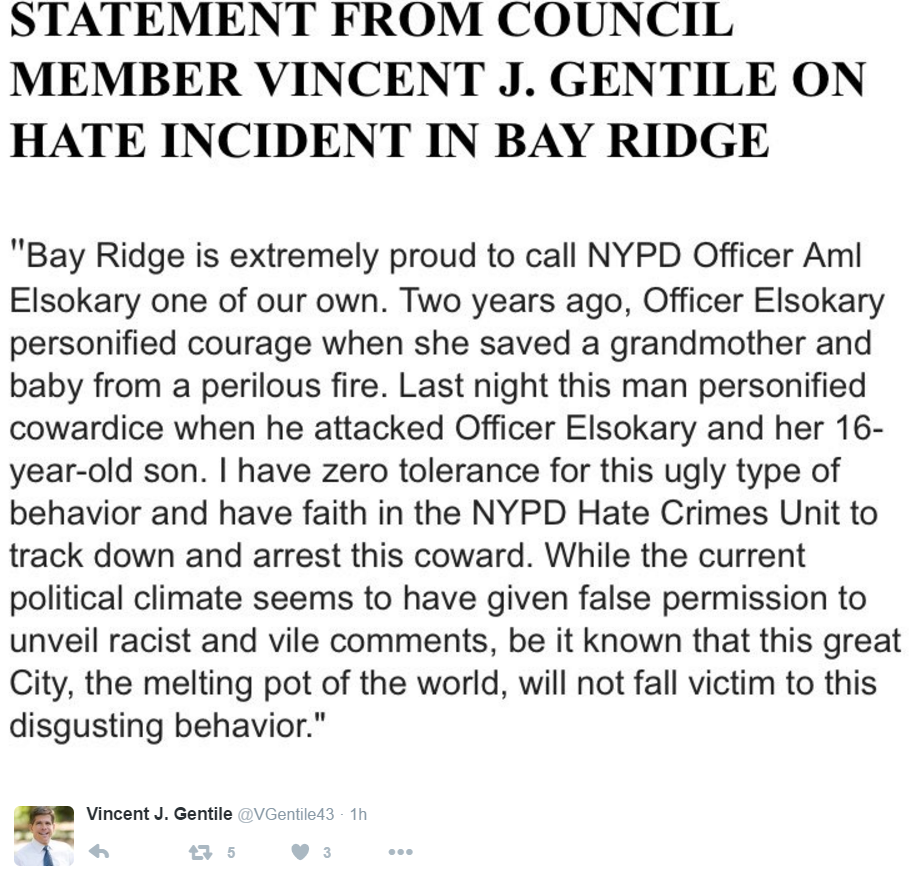 Update: A 36 year old man was arrested  – also here
Topics: Bay Ridge | No Comments »
December 4, 2016
Santa and his elf will be riding the trolley along 5th Avenue from 6th Street to 85th Street  12-4 pm. Tree lighting at 4pm outside the bank 7428 — 5th Avenue
See Other Holiday Events in Bay Ridge Here
Topics: Bay Ridge | No Comments »
December 4, 2016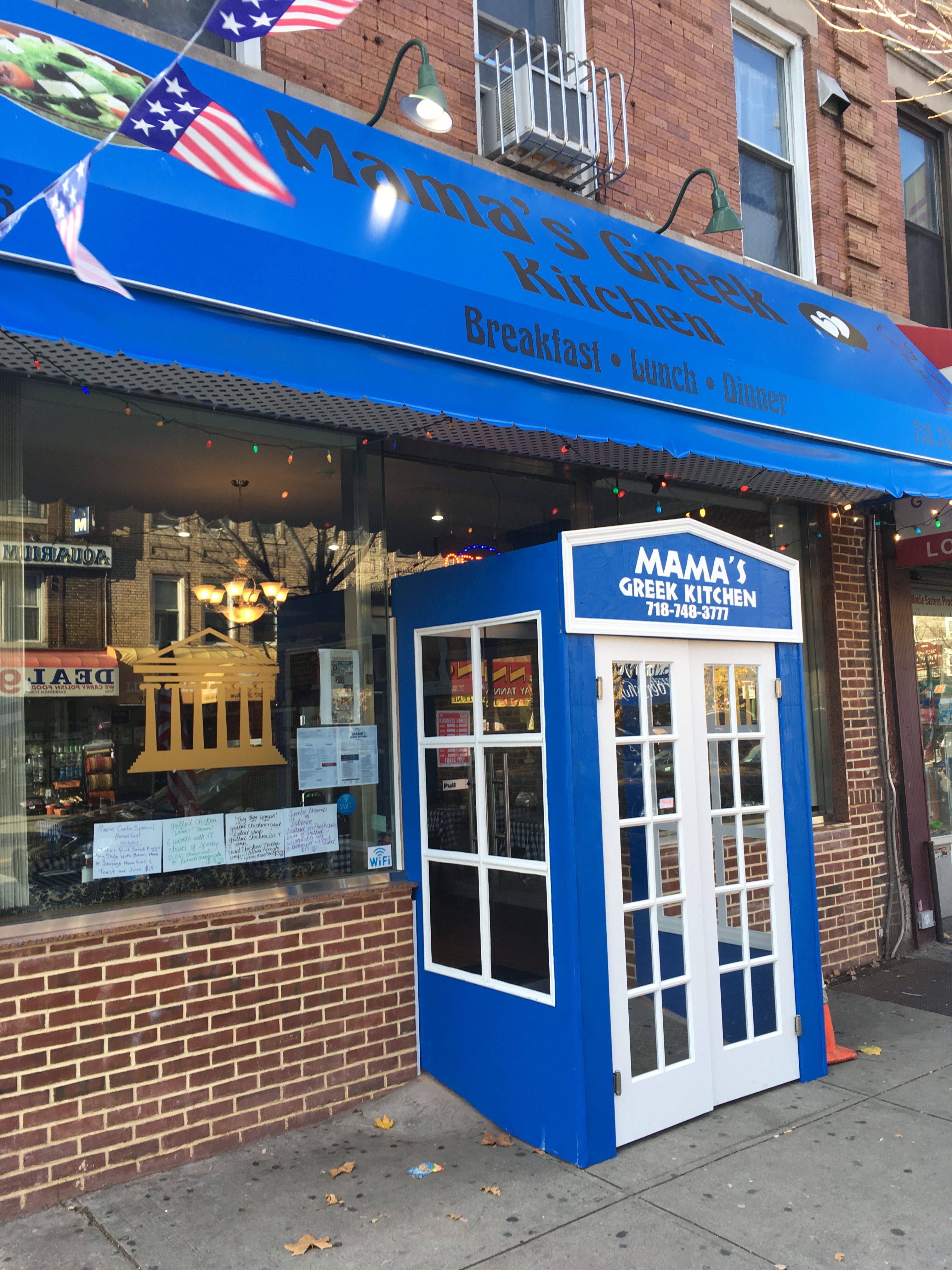 First the good news, a new Greek Restaurant called Mama's Greek Kitchen  opened at 7024 3rd Avenue (formerly Pashazade and before that it was The Water Grill).  They have a regular Greek menu, but they also have breakfast and deliver.  71st Street has been a hard corner to have a business, but this one looks very good.   718-748-3777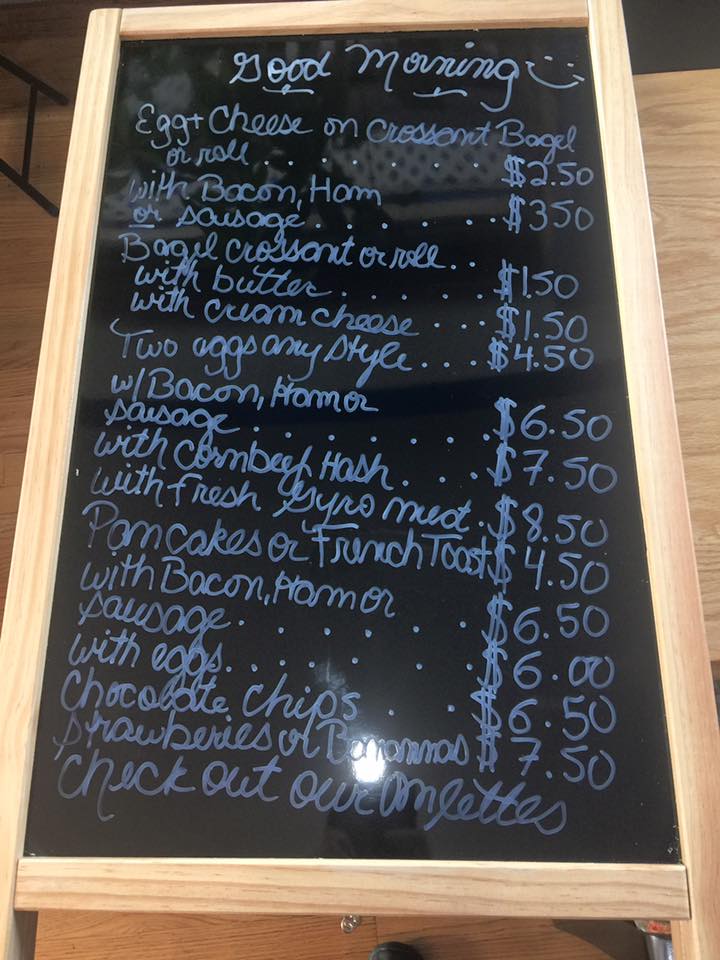 Bon Chovie at 7604 3rd Avenue closed (formerly Zito's Sandwich Shop). I thought they were doing well in Bay Ridge, but they only lasted here a little more than a year (September 2015). When they went on vacation, people speculated about their return, but they assured us they were just going on vacation. Then the news came out that they were moving. Hopefully they will find more money in Clinton Hill as it was a great place.

Topics: Bay Ridge, Brooklyn | No Comments »
« Previous Entries
<<|>>