September 1, 2015
Topics: Brooklyn | No Comments »
August 31, 2015
Lee's enjoying a new workshop!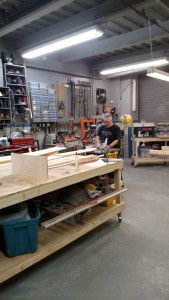 Topics: Uncategorized | No Comments »
August 31, 2015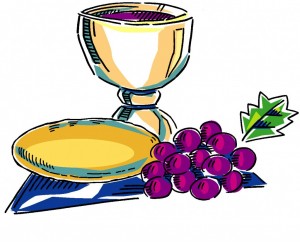 Liz – here's your info…get on it.  I'm doing my part as the godmother!
When we went to school, public school students attended CCD (Confraternity of Christian Doctrine) classes on Wednesday afternoon and we got out early. 
Now some churches call CCD -> PSR (Parish School of Religion) – that's probably why you couldn't find it online.
Steps:
First pick a parish. 

You can pick where you want to go and that can be your parish. I know you thought about St. Andrews, but check out St. Pats. 

You bring the child's baptismal certificate to the rector, fill out the paperwork and pay the registration fee. If your child went to class at another school and you are transferring, bring transfer papers (you get them from the PSR office at the other school. 

Kindergarten is optional, but you need to go by first grade in order to make Holy Communion in 2nd grade. If not, then your child has to make Holy Communion in 3rd grade.
Churches
1) St. Patrick's Church 9511-4th Avenue 718-238-2600 Coordinator: Marilee Fitzgerald 
Meets: 
Grades 2 or 8 (receiving sacraments): Twice a month – two Sundays or one Sunday & one Wednesday afternoon.
Grades 1 and 3-7: Just one Sunday a month- after the family mass at 9:30 am  until 12:30 pm.
Cost: $70
Communion Date for 2016: First 2 Saturdays in May 
Children per Class:  10-12
Has Special Needs Class: Yes
2) St. Anselm's Church 356-82nd Street   718-745-0077  Press 2- Brother Robert Duffy
Meets: Sundays 8:30 am to 9:50 am followed by attendance at the 10:00 am Mass. See schedule and details
Cost: $110
Communion Date for 2016: Saturday, May 2nd at 11:00 AM
Confirmation Date for 2015: Saturday, November 1, 2014 @ 11:00 AM
Children per Class:
Has Special Needs Class: 
3) St. Andrew's Church 6713 Ridge Boulevard  718-680-1010 Press 0  Coordinator:Ann Smith
Meets:  See Full Schedule
Grade 1-5: Thursday 3:45 – 5:15 pm

or

 Saturday 10-11:30 am
Grade 2:  Sunday 9:30 – 10:45 am
Grade 6-8: Friday 7 -8:30 pm
Cost: $80  Registration form here
Communion Date for 2016: First Communion Mass Celebrations at 5pm, 9am, 11am and 12:30pm on weekends of:
April 16/17; April 23/24 or April 30/May 1
Children per Class: 
Has Special Needs Class:
4) St. Ephrem's Church 929 Bay Ridge Pkwy Brooklyn 11228  718-745-7486
Meets: Wednesday afternoon classes for grades 1 through 7.
Cost:
Communion Date for 2016: It is always the 1st and 2nd weekend in May.
Children per Class:
Has Special Needs Class:
5) Our Lady of Angels (OLA) 7320 – 4th Avenue  718-748-6553  Coordinator: Ann O'Brien  olafaith49@gmail.com
Meets:  Sunday 9:00 am – 10:20 am (grades 1-8) including attendance at the Mass at 10:30 AM (Classes begin September 20, 2015)
Cost: $75-$150
Communion Date for 2016:  Sunday, May 22, 2016 at  9 am or 12:00 pm
Children per Class:  18-22 students
Has Special Needs Class: YES, they have a special education teacher.
6) St. Anthanasius Church 2154 – 61st Street    718- 331-8811   Rectory: 236-0124
Meets: information
Grades 1, 2, 3 and Resource: Saturdays, 10:30 am until 12:00 pm
Grade 4, 5, 6 and 7: Wednesday 4-5:30 

OR

Saturdays, 9:00 am until 10:15 am
Grade 8 students go for 6 weeks before Confirmation.
Cost: $120 
Communion Date for 2016: April – the 2nd, 3rd and 4th week in April 
Children per Class: 25 or 26  (Saturday classes have less students)
Has Special Needs Class:  YES
7) Regina Pacis Church 1230 – 65th Street  718-236-0909   reginapacisfaith@gmail.com Coordinator:Jackie
Meets: Class is at 9:00 AM and must attend the mass at 10:00  (September 20th first class -orientation for parents is on Sept 19th) 
You can register for class at the rectory M-Saturday.
Cost: $100
Communion Date for 2016: 
Children per Class:
Has Special Needs Class:
8) St. Francis Cabrini 1562 – 86th Street   Coordinator: Marie Nitti- 718-236-9165
Meets:  All classes (K-7) are held on Sunday 9:15 am – 11:00 am after the family Mass
Cost: $75 for the class plus $150 for the Communion Class (activity fee, pictures and video)
Communion Date for 2016: May 21, 2016
Children per Class: average class size is 12 children
Has Special Needs Class: YES
Topics: Bay Ridge | No Comments »
August 31, 2015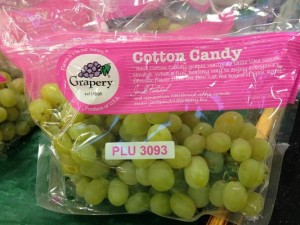 Cotton candy grapes have been the topic of text messages for the past few weeks. Where can you buy cotton candy grapes is the most frequent question. And then after someone buys them, they write how good they are.
THEY ARE LYING. DON'T BELIEVE THE HYPE.
The cotton candy grapes are $5.99 a pound and the bag we had was $12 (they didn't have them bagged in a smaller group). We purchased them from Met Fresh Grocery Store 9606 3rd Avenue.
Are the grapes sweet? Yes, all grapes are sweet.
But these do not taste "exactly like cotton candy." They taste like grapes. We tried these grape on 6 adults and five children today without telling them they were cotton candy grades and not one person said the grape tasted like cotton candy. Even after we told them they were cotton candy grapes, they still didn't think they tasted like cotton candy.
Topics: Uncategorized | No Comments »
August 30, 2015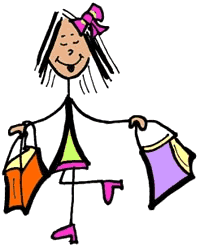 Every year, Pottery Barn holds its best sale of the year – the F&F weekend sale. Pottery Barn's Friends and

Family

 Sale is always held on the second or third weekend of October so my guess is that it will be on October 14th through October 18th.  The F&F sale gives 20% off everything that is in stock in their store (so if they don't have it at that store, you can always call another one). Online orders are not valid because there is no coupon code for the sale. This sale also doesn't include many larger pieces of furniture that are not stocked in their stores. You also can not stock the new homeowner 10% coupon with the Friends and Family deal. I purchased our bedroom set, office, bar, living room tables, chairs and storage with the Friends and Family discount.
What qualifies you as a friend of Pottery Barn? Some malls give out postcards to anyone who stops at Pottery Barn the week or two before the event (even if you just purchase a candle). For years I was invited to the Friends and Family event by the postcard in the mail. Yet in 2010, a year after I spent thousands of dollars at Pottery Barn for  furniture for our home, my credit card and I were not invited to the event.  I called the store and they told me to come in and see one of their associates. 
Current active Pottery Barn codes:
EXTRA25  for 25% off Outdoor Clearance
Sign up for PBs mailings because I received a code for 20% off one item today (PBteen and kids did too)
You can receive a 10% off code from pottery barn if you make a registry and on the date your registry ends, they send you a code. Yes, you can create a registry for your birthday or just because you need a new item registry :)
Topics: Uncategorized | No Comments »
August 30, 2015
E & J Boutique and Antique Store is located at 7014 Fort Hamilton Parkway Brooklyn, NY 11228 (718) 775-8471. This store is loaded with all little hidden treasures and although I hate knick knacks because they bring dust, I knew Lee would love the shop.  
E and J stands for Eric and Jessie, the owners. Both are super friendly, but not in annoying way.  Their store has been there for six months and is loaded with treasures for everyone.
They had a lot of statues, glass and figurines and antique presidential election buttons.
Comic books $1.00
Regular books (all looked brand new) $1.00
They had old razors in their original boxes.
Record  Albums – $5.00
Coins were $1 – $3
Tons of DVDs.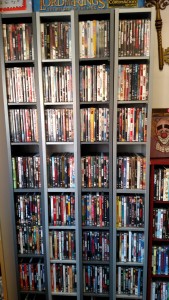 A box of trains – I love these trains, but I didn't get them so if you are a train collector, these are to the left of the doorway when you come in.
Eric told us that they personalized biker jewelry as well.
Lee picked up this cute old bank.
 We picked up a jewelry cleaning cloth at the counter for $5 because we stopped in so many jewelry stores in Bay Ridge and none of them sell the jewelry cleaning cloths. 
Stop in and get yourself a treasure. A little hint: That planters peanut guy up there behind the teapot might be worth something.
Fishing rods
Topics: Brooklyn | No Comments »
August 29, 2015
Pizzeria Uno Back to School Party on August 31st from 4pm – 6pm. Kids eat for free at Unos 9201 – 4th Avenue
Topics: Bay Ridge, Brooklyn | No Comments »
August 29, 2015
This afternoon we had some friends stop by and one of them remarked that I am always singing or humming. I do sing or hum a lot, but as I was sitting there, I thought about how many of years of my life were filled with amazing music because my brother was a teen when I was a kid. I know the words to so many songs because he was always playing something, whether it be Billy Joel, Elton John, Cindy Lauper or Meatloaf.
I can usually tell how my soul is feeling by what I am humming. I notice when I am upbeat, I sing great rock and roll songs. And when I am sad, I will choose the saddest song I can think of to sing.
This young teen was on a European version of The Voice last year and her voice still echoes in my head. She's amazing!
Topics: Uncategorized | No Comments »
August 29, 2015
August 31st – Baskin Robbins celebrates $1.31 scoops.
Topics: Uncategorized | No Comments »
August 29, 2015
Inspired by Disney's Little Mermaid, there is now Mermaid School and it's in Brooklyn!  Girls (and boys too – see the FB pictures) go to school to learn to swim with a tail,  mermaid kisses and mermaid navigation,
World of Swimming has Mermaid School, for children 8-12 years old at St. Francis College's Pool (180 Remsen Street Brooklyn) –
Cost: $290 for class (includes the lessons, tail, tail bag, mermaid top, a photoshoot and video) 
Adults can even take the class to be a mermaid instructor.
Topics: Uncategorized | No Comments »
August 28, 2015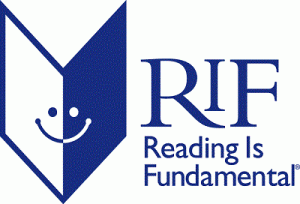 RIF is at the McKinley Park Library! RIF stands for Reading is Fundamental. It's a program designed to give new books to children to encourage them to read. (Everyone loves new books and free just makes this amazing!)
How does this work?   Children earn a free book every third time that they borrow or return library books to the McKinley Library. RIF check in days are Wednesdays between 3 and 5pm.
Children get to pick a free book on their first visit and also on their birthday.
All your child needs is a library card. 
McKinley Park Library  6802 Fort Hamilton Pkwy Brooklyn 11219   (718) 748-8001
This is for children and teens too!
Topics: Uncategorized | No Comments »
August 28, 2015
Register online for the 6K Run for the Fallen on September 12, 2015 in Bay Ridge, Brooklyn. Proceeds go to the Survivor Outreach Services at Fort Hamilton
Topics: Bay Ridge, Brooklyn | No Comments »
« Previous Entries
<<|>>