May 23, 2016
He was found. 
He is home with his family!! 
Some people have questions, but the important thing here is that he back where he belongs with his family! And that's all that is important.
Thank God!

Topics: Bay Ridge, Brooklyn | No Comments »
May 18, 2016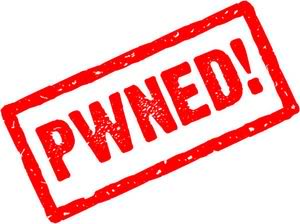 Councilman Mark Treyger loves to post selfies and updates on social media so it was ironic that he  didn't mention that he was going on Catsimatidis radio show this weekend (no mention on  Treyger's twitter or Facebook page).
The Cats Round Table radio show is on 970 AM and their page provided a small blurb about  Treyger and the Coney Island's boardwalk :
"The Brooklyn lawmaker is pressing the city to landmark Coney Island's iconic boardwalk in an effort to stop parts of it from being converted into concrete and fake wood."
But neither Treyger or Catsimatidis mention the boardwalk!
There was no discussion about wood planks, preserving the boardwalk or even the boardwalk's birthday which happened the day of the interview!  Ohhh something is not right here Brooklyn.
Catsimatidis started off the talk by mentioning the upcoming holiday, Memorial Day in Coney Island and then straight out told Treyger that he wants to build high-rises in Coney Island.  Catsimatidis actually said, "I think you know of my interest in Coney Island."
Was Catsimatidis baiting Treyger to see if he would step up to the billionaire and speak up for the people of Coney Island?  WE THINK SO! Because most people don't know the full story.
Here's what most people don't know:  On May 2nd, Mark Treyger played politics with his community and held a rally crying out that the people in Coney Island needed a community center in a foreclosed property on Surf Avenue (here's  Treyger's index finger up in the area posing for us).  Tryeger implied at the rally and to the media that the city should purchase the property. Treyger knew who owned the building and he knew city would have made a deal with them before a foreclosure sale. Anyone who knows what a foreclosure sale is like, knows the developer's worker are ready to attack the property like wolves.
The City could never compete with the developers money.  Treyger knew this was a done deal.
That week John Catsimatidis bought the property for 7.7 million. On May 12th, this story appeared in the paper.  The paper states that Cats may build. What that tells us is that he may be an intermediate guy. There are several types of players in the property game in NYC. The developers who purchase property and want to build usually have the plans already built and are ready to knock over the builder the next week. Those who plan to flip the property for more money say something towards the effect of, "We aren't sure what we are going to build."
The other reason that developers wait to build is that some want to qualify for 421A. Don't worry Mr. Catsimatidis, Marty Golden is working on that now (he mentioned it several times when he was suppose to be discussing mayoral control of NYC schools). Under 421A, developers get huge tax breaks for including a few low income housing units in the building.
Neither Treyger or Catsimatidis mentioned this property purchase in the radio show conversation. 
Treyger responded with some info about Coney Island that sounded rehearsed and then he gave a speech about FEMA's delay in giving out money. Treyger used  the radio time to promote himself.
Catsimatidis was mildly interested and asked if Treyger's voice is what got the money from FEMA.  Treyger didn't credit anyone else with working to get the FEMA money .  Here's a picture of some of the people who worked on getting the FEMA Money to Coney Island (pretty impressive group of people to leave out from a public thank you).
Catsimatidis was bored with  Treyger so he  said,  "For a person like me who wants to invest in Coney Island and put up housing, what kind of housing should I put up?" STRAIGHT OUT BOLD.
Treyger didn't respond to Cats question.   At this point,  Treyger could have said to the billionaire,  "Hey Mr. Catsimatidis – be the hero in Brooklyn and make the John Cats Community Center in Coney Island on the first floor of your high- rise. Or hey John, how about making the John Catsimatidis School on the first three floors of your new high-rise?  Now maybe Treyger knews that Cats wants  to sell the property and make some money in Coney Island (and there is nothing wrong with that), but Treyger could have promoted the people's needs and he didn't. The paper stated that Treyger was going to reach out and talk with Cats his plans.  Here's my problem with Treyger. He's not honest to the people who are listening to that show – SAY THE TRUTH.
Treyger was silent on the discussion of Cats being an investor in Coney Island even though Catsimatidis made it clear to the audience that Treyger knew of  the real estate mogul's plans.
I don't know Mr. Catsimatidis, but I get the feeling that he would love to have a school named after him. Although he may have purchased the property to increase his bank account, Treyger could have put the idea out there.
This past Winter,  I wrote to Councilman Mark Treyger about supporting a business owner in his area who the city was attempting to seize property using eminent domain. Treyger told me that his residents needed a clothing store, senior housing and year round anchors to attract retail shops (those are his words exactly). Yet Treyger  couldn't say even one of those things to John Catsimatidis this weekend.
Coney Island, you have the wrong person representing you. Get someone who has lived there all their life and loves the area. That person will have the passion to work for you and not just take pictures that makes it look like they are working. And they will be honest with you.
Catsimatidis knew what group gave Treyger the money to get Treyger into City Council.  REBNY  has been clear about investing their money  to influence the NYC Council.
Treyger took the safe road and attacked the City of New York by saying that Coney Island needs more trains and  buses. Treyger even goes on to complain about Deblasio who "shut out Coney Island" of the ferry plan. REALLY?  Did he actually insult DeBlasio who has supported Coney Island?
If a ferry was important to Treyger and the community, why did Councilman Treyger have his community fighting for a community center that he knew would never happen?   I'm not a fortune teller, but even I  predicted that was a DONE DEAL.  Surely, Mark Treyger knew that too.
The radio show ended with Catsimatidis giving Treyger the bum rush off the show. LOL.
The only truthful part of Councilman Treyger's radio show appearance was when he mentioned that the  people in Coney Island were strong. They will need to be strong as the developers take over their community.
Ironically last week, Catsimatidis was interested in talking about plastic bags with Vinnie Gentile. Treyger also voted against the plastic bag fee, but Catsimatidis never discussed the topic with Treyger. Catsimatidis' tone with Gentile was a lot different than the way he spoke with Treyger.  Catsimatidis even joked with Gentile about the plastic bags being needed for dog poop. He ended the chat by commending Gentile for his stance against the plastic bag fee.
Topics: Brooklyn, Brooklyn, Politics | No Comments »
May 15, 2016
I'm sure today will be a day that politicians use the Boardwalk to take some selfies and load our papers with press releases. But the reality is that it is probably too late for Coney Island.  See more about the Real Estate Super Pac and Mark Treyger here.  
Yes, I am pretty sure they do!
Topics: Brooklyn | No Comments »
May 14, 2016
Pam Harris finally opened an office in Bay Ridge yesterday. It's  six months after we elected her (and 8 month after she told the King Country Politics blog she opened an office in Bay Ridge).  The problem with this is that we paid the rent for a closed office all these months.   See my story from 2 weeks ago
I know she saw my blog because she FINALLY shared e-mail address. See here
I'm waiting for her to respond to me still. It's been two weeks and no reply so far. I think she's just too unmotivated to care about people's concerns in Bay Ridge.
Topics: Bay Ridge, Brooklyn | No Comments »
May 10, 2016
When I saw the video, I smiled because I had a chance to get Angelo Bonsignore many years ago (before he was a movie creator). The video is very well done. Kudos to the historian, Christian Zaino as well.
Topics: Brooklyn | No Comments »
May 10, 2016
Bay Ridge Cares posted this event for May 14, 2016  at Shore Road Park.
Topics: Bay Ridge, Brooklyn | No Comments »
May 10, 2016
From Councilman Gentile's FB Page
Topics: Bay Ridge | No Comments »
May 10, 2016
Chelsea Cobo, 22 years old is missing from Brooklyn. Her family reported her missing since Friday, May 6th.
Last seen on Bay Parkway and 68th Street
Brown hair and eyes, 5'3″  Chelsea was last seen wearing black glasses, a Yankee jack, black sweatshirt,  grey sweatpants with a white stripe down the side and brown Ugg boots
Chelsea was wearing a silver necklace with a horn.
Anyone with information in regards to this missing woman is asked to call the NYPD's Crime Stoppers Hotline at 800-577-TIPS or for Spanish 1-888-57-PISTA (74782). The public can also submit their tips by logging onto the Crime Stoppers website at by texting tips to 274637(CRIMES) then enter TIP577.   Story here
Topics: Brooklyn | No Comments »
May 9, 2016
Topics: Uncategorized | No Comments »
May 8, 2016
Today, wanna-be graffiti artists are so lame.  They print out stickers on their computer and stick them on street posts and run!   They don't attempt to be creative and are so afraid of being caught by the cops.
I mean there is nothing to his sticker design either. The childish sticker uses a plain font, no color or background.  It wasn't well-thought out at all. It must have taken him all of five seconds to slap it on the pole and run.  Live a little BNE.
Years ago, graffiti was an art form that filled the subway and street corner posts. Artists (and wanna-be's) selectively chose their tag and how they would write it. Better artists added a little man or some cool symbol. Everyone in the area recognized the symbols that filled the neighborhood.
Graffiti was a way of putting a bit of yourself all over the place. A sticker on a lamp post is like a little kid printing sponge bob stickers on their computer and sticking them all over.
Topics: Bay Ridge | No Comments »
May 8, 2016
Bay Ridge has a lot of dogs and dogs lovers. We own two dogs.  Some people who own dogs let their dogs poop all over and are too lazy to pick up after their dog.
Here's the Bay Ridge Dog Pooper. I knew it was a woman.  I don't know why, but for some reason I kept thinking it was a woman while other predicted it was a teenage boy.
I think she realizes she is captured on camera!
But walks away and leaves some poor Bay Ridge residents with poo on their shoe.
So the Bay Ridge Pooper hit my house. I knew it was bound to happen because she has been hitting everyone around here. I don't know her and her dog, but if you do,please leave a comment below (comments don't publish). I'd like to talk to her and offer her some bags on a roll (seriously the things are super cheap and as small as a roll of quarters – she can put them in her pocket)
Topics: Uncategorized | No Comments »
May 7, 2016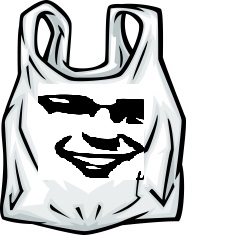 Brad Lander introduced
a bill in City Council for grocery stores
to charge 5 cents for every plastic bag. I liked Launder's  bill because we have been using nylon bags since 2009.
I blogged about it in 2009 here
.  Target now sells the Rume bags we use. I went to see what Councilman Gentile had to say about t
he plastic bag debate
. After I read what he wrote, I felt Councilman Gentile was
doing the correct thing for all people
.  Gentile used research to explain why he was voting against the bill. I also saw
Councilman Gentile
 gave this quote:
The Daily News also quoted Gentile here:
Personally, I think the bill should have excluded paper bags. We could have gotten rid of plastic bags all together – the way we got rid of styrofoam!   I also think the revenue collected should have gone to something for our environment, rather than to the grocery store owners. Politicians and store owners who don't like the bill can give out reusable bags with their name on it. This morning, the Greenmarket opened on 95th Street and 3rd Avenue. and Gentile was there cheering everyone on during a gloomy morning. Check out pics on his Instagram.
You can also hear Gentile on John Cats talk show here.
Topics: Bay Ridge | No Comments »
« Previous Entries
<<|>>