July 1, 2016
No Fourth of July picnic in the park in Bay Ridge says that grinch, Marty Golden. I have no idea why Marty Golden isn't having the annual Bay Ridge picnic, but it is off.
Topics: Bay Ridge | No Comments »
July 1, 2016
Lousi Barbati is seen on the right.
Louis Barbati, the co-owner of Spumoni Gardens was shot twice in the back  tonight, Thursday, June 30th around 7 pm. The gunman shot Louis in his backyard and then fled the scene.
The shooter was wearing a hoodie and appeared to be around 30 years old.
The Daily News, the Brooklyn Paper  and   the WB 111 are the only ones carrying the story   right now.
Gunman is at large.
Topics: Brooklyn | No Comments »
June 30, 2016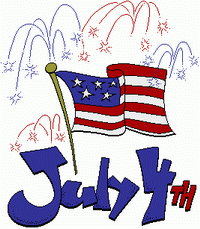 Fort Hamilton Army Base is celebrating the Fourth of July with a concert on Friday, July 1, 2016 from 6PM to 11PM (gate is open at 5pm, but the show starts at 6pm)  Fireworks will happen when it's dark. The fireworks display is from a barge off Fort Hamilton 10:45 P so if you don't get tickets to the concert, you can still see the fireworks. In case of inclement weather, the event will take place on Saturday, July 2 at 10:45 PM..
Fort Hamilton SGT Deon Taylor FIeld
101st Street & Fort Hamilton Pkwy
Brooklyn, NY 11209
The event is open to everyone! Go enjoy the rides and the games!
Although the event is free, you have to register for the event here – you have to print the tickets to get into the show.
American Idol's Fantasia is performing. Opening performances by Jean Dubreus, Stephanie Petronelli, Zavvezo, Mikey Jay, Mile Zero, and Titanium. Hosted by Shar Jackson.
Topics: Bay Ridge | No Comments »
June 29, 2016
  Who is overseeing what is happening at the Brooklyn Chamber of Commerce?   I called 311 because I couldn't figure out if the Brooklyn Chamber of Commerce (or any of the NYC Chamber of Commerces) are NYC Government offices. Even 311 couldn't figure it out and after 10 minutes the phone attendant told me that the Chamber of Commerce falls under NYC Department of Health and Hygiene.  If I go to NYC's website, I can easily find the Department of Health, but the Chamber of Commerce doesn't come up. If the Chamber of Commerce is government agency, why aren't salaries shown on SeeThroughNY like they are for the Department of Health employees?  I contacted two out of five Chambers and workers in the office told me that the Board of Directors oversees the President of the Chambr, but no one in NYC is in charge. How is that possible for a City office?  In addition, it doesn't seem that there is any consistency between chambers as there are different fees and some strange things happening.   What's strange about the Brooklyn Chamber of Commerce?   
The Brooklyn Chamber sent  employee to represent the Chamber and intimidate a Brooklyn Property Owner with eminent domain proceedings for a walkway between areas of Coney Island. Adriana Scotti of the Brooklyn Chamber said this Coney Island project was necessary (REALLY?) Eminent domain should not have even been brought up because as the owner stated, this was an abuse of power. The NYC Parks Department sold property to a developer in Coney Island and then the city went after Carol Murray. The City already had an EDC member at the meeting to present the findings on behalf of the city.  Carlo Scissura served as Marty Markotwitz's chief of staff before being the head of the Brooklyn Chamber, so he knows that the EDC was representing the city. There was no reason for anyone from the Brooklyn Chamber to be present except to  intimidate the property owner. Murray's family owned the Coney Island for 100 years. Coney Island is known for it's amusement park so the City employees should have had more respect for this woman. I contacted Mark Treyger on this issue and he was lax and allowed Murray to stand alone. In 2007, my family and their elderly neighbor fought eminent domain in Downtown Brooklyn and Leticia James stood with the neighbor and brought hope to the property owners. If people have invested in Brooklyn, City Council members who were elected by the people should not be acting against them. *By the way, the "fair market deals" that politicians say were offered to owners are less than half the price of the property on the open market. City Council members need to not be so willing to fold to DeBlasio and be able to stand up for people who have invested in Brooklyn. Carlo Scissura, President of the Brooklyn Chamber was named King Neptune in Coney Island this year. Ironic? 
The Brooklyn Chamber has pushed another company called Cars2Go.  Why is a private company allowed to use public space for free? Their garage is our city streets FOR FREE.  Other car rental companies, need to pay to store their cars.  Cars2Go is a good idea, but whoever allowed them to place their cars on our streets did the wrong thing for Brooklyn. Residents can't find parking and that's causing businesses in Brooklyn to suffer because people can't find a place to stop for 10 minutes and pick up items while Cars2Go is all over our neighborhood. When I contacted Eric Adams about this last Fall, his office backed away from the issue.  Four hundred cars were dropped in Brooklyn and then another hundred were put in the borough, yet Adams didn't even investigate it. Adams could have recommended that Cars2Go use commercial plate sso they can not park on the streets overnight. Instead Eric Adams and his office DID NOTHING.   Cars2Go had over $250,000 outstanding parking ticked fines in NYC.   Reviews about Cars2Go are mixed.

The Brooklyn Chamber went to Albany claiming to showcase companies in Brooklyn, yet the President of the Brooklyn Chamber issued the Chambers agenda to the politicians in Albany.   On page 8 of this document, the Chamber of Commerce is supporting Senator Marty Golden's bill for Education Tax Investment Credit (for 90% credit – see bill here). Vouchers aren't legal and last year Golden and others tried to push this bill as well.   What authority does anyone at the Chamber have to discuss education and money for education in NYC?
Besides the issues above, there are just a lot of different things about the Brooklyn Chamber of Commerce such as: 
    1) Employees at the Chamber of Commerce – The Brooklyn Chamber has three times as many employees. Why?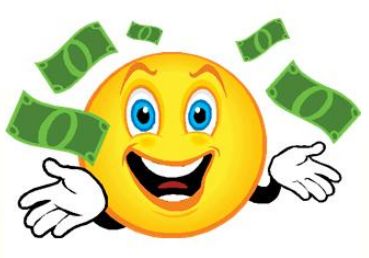 2) Membership fees are significantly different in different boroughs. Why is it cheaper for Manhattan members to join the chamber?   
  Hardly any businesses in my neighborhood, Bay Ridge belongs to the Brooklyn Chamber. Why?   If you are a Council person and believe that the Chamber is helpful to businesses, why not make a deal with the chamber and pay  $25 for the new members so they can get their feet off the ground?   a) Here's a review of the Brooklyn Chamber . This person found the chamber to be:
Not very helpful to startups
Costly events and not great networking opportunities
Waste of money.
Waste of time.
    b) There is an additional fee for businesses to use the Brooklyn made logo: http://brooklynmade.nyc/application-process Why are Brooklynites who own a business being nickled and dimed by the Brooklyn Chamber? Why was a separate site made for this?   c) Strangely, on the Brooklyn Chamber site it states: joining at $1,000 or more affords additional benefits designed to provide heightened exposure at Brooklyn Chamber events, on ibrooklyn.com, and in our bi-monthly business newspaper, Brooklyn's Progress.   That's not right if this is a NY agency?! A new small business would not join after reading that because they don't have money to spare.       3) Web addresses – You should be able to tell if the Chamber of Commerce belongs to a city/state by the web address. NYC offices have nyc.gov as their address. Three chambers have .org addresses, while Staten Island had a .com and Brooklyn is ibrooklyn.com?  
| Chamber of Commerce |  Web Address |
| --- | --- |
| Brooklyn Chamber | ibrooklyn.com |
| Manhattan | http://www.manhattancc.org |
| Queens | http://www.queenschamber.org |
| Staten Island | http://www.sichamber.com |
| Bronx |  http://www.bronxchamber.org |
  The Brooklyn Chamber has other domains as well:    brooklynmade.nyc   and ExploreBK.com    Why can't all this information be on a NYC site?  It's an unnecessary cost and ExploreBk.com is poorly maintained (see tourist info below)     4) The Brooklyn Chamber of Commerce operates a non-for-profit which looks is selling health insurance.  (See here) Why? I don't see the other chambers doing this as the Staten Island Alliance as a group setup after Hurrican Sandy. I don't see the other chambers selling health insurance. Why is The Brooklyn Alliance at another office – 184E 35th Street   718-856-4078     5) Tourist info:    If you search for Brooklyn tourism, you get this site. Which links to visitbrooklyn.com – which doesn't exist. On the Explore Brooklyn site, the webmaster has done a terrible job keeping the site up-to-date. My neighborhood of Bay Ridge only shows a few businesses. One is closed ->  Robicelli's Bakery closed months ago,  Another -> The Pearl Room moved from 82nd to 85th Street months ago, but the Explore Brooklyn site still shows the old location and finally  Lipstick Box store doesn't have a website  set up, but they do have a working  Facebook page the web design could have linked to.    I didn't check the other areas of the Explore Brooklyn site, but that's a lot of mistakes for one neighborhood in Brooklyn!     This Explore Brooklyn site also has a facebook page which is being updated with info, but tourists need hotels, restaurants and sites by area. Tourists look online for travel packages and deals.   In contrast, Manhattan's Chamber of Commerce site answers questions and links to a fantastic NYC owned  tourism site.     6)   Location – Why did the Brooklyn Chamber of Commerce move to Adams Street in 2013? Their location is a lot different than the other chambers. Queens Chamber of Commerce appears to be much smaller 75-20 Astoria Blvd #140, Flushing, NY 11370 (do a google search for this place and you will see what I mean) Manhattan Chamber – 65 Liberty Street Staten Island's Chamber of Commerce looks like this     Bronx Chamber of Commerce – 1200 Waters Pl #106, Bronx, NY 10461 Brooklyn Chamber – 335 Adams Street (June 2013) The chamber signed a 10 year lease at $40 a square foot.      7) Visits to Albany as Lobbyists This year the  Brooklyn Chamber of Commerce reportedly took 70 people on a two day trip to Albany (including a news reporter) in May 2016.  On Facebook, the Chamber boasts that 104 members went to Albany (close pic when it loads).  The Chamber hosted Brooklyn night while they were in Albany. Why didn't one of the Brooklyn politicians host Brooklyn night? Who paid for this?    In Contrast, the Queens Chamber sent a small group to Albany.   Why was the Queens Chamber to Albany just a professional visit to Albany?     I contacted Scott Stringer's office about all of these things on October 9th. On December 7th Traci at Stringer's office told me to contact the Community Action Committee  at Scott Stringer's office –  action@comptroller.nyc.gov. at Stringers office. I guess Traci didn't think it was her job to tell her boss or whoever works in the Community Action Committee in Stringer's office. I wrote another letter and I never heard back from that office.  Scott Stringer wanted to be elected but has made a system where he can't be contacted to do the job he was elected to do.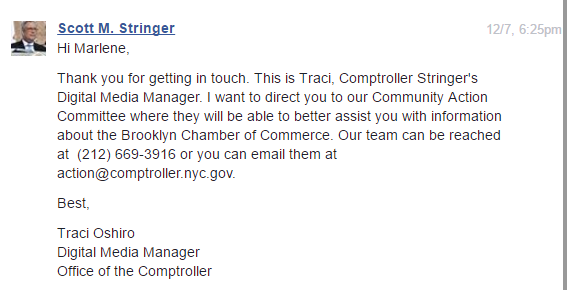 Brooklyn Chamber of Commerce Annual Report     In 2015, Scissura said that NYC should encourage larger stores to come to Brooklyn.   
Topics: Brooklyn | No Comments »
June 29, 2016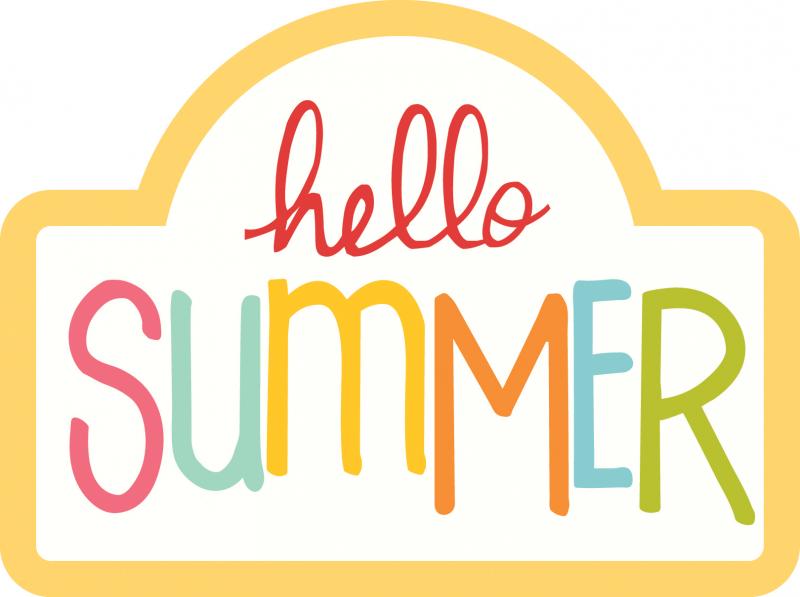 I had an amazing school year because I had amazing students who wanted to learn everything!
That's all that was needed.
I hurt my back moving furniture on Tuesday (I do this every year).  Thankfully, the pain was gone this morning!
Topics: Uncategorized | No Comments »
June 26, 2016
Saw this – $16.99 each – not bad. Outlets are on Amazon. 
These Outlet Covers Have Convenient Built-In LED Night Lights
I don't know the Simplemost blogger – just looked her stuff.
Topics: Uncategorized | No Comments »
June 26, 2016
Yesterday a Bay Ridge politician asked me: What community service do you do?  I haven't been asked that question since I was in 7th grade making confirmation.
I believe when you do something for someone else you are really helping yourself (good feelings and all that).  Even if  someone didn't believe that, we have a responsibility to help other people who need our help. The Bible outlines specifically what you need to do Matthew 25:41-45.
The person who asked me the question seemed to see community service as a job or a chore because it is part of his  job.
I told the politician what groups I worked with. I thought he wanted to know what interested me (all involve people and animals). The politician responded, " but nothing on development."
I have no idea what that meant. Maybe some politicians only deal with politicians all day and talk about development, but I don't.
His advice to me was this: "join the historical district council, we were one of the 6 communities for more historical preservation."   It's strange that someone interested in representing people would tell a person to join a group, without knowing if a that person was interested in that.  For me. some buildings in NYC need to be saved and some don't. And new buildings are sometimes needed for schools.
The politician figured since I am not a member of the historical district council, I don't know anything about it.

Oh but I do.
We dealt with NYC on this level.  We hope to never deal with anyone about the historical value of a building again. WHY? Because these offices are very disorganized, slow and corrupt. My family's building in Downtown Brooklyn was researched for two years for historical significance. TWO YEARS.  The city had plans for the land where the building sat so the city was determined not find the historical significance of the building.  AKRF hired experts to study the building and then the EDC dismissed their findings. Why? Because of developers and political sellouts.
I'm sure this politician meant well but asking about what other people do as "community service" is as personal to each person and you can't just push your agenda onto people, even if it's what you do with your "political friends."  Before you tell people to do community service, make sure you have done your own service to the people and not just doing work in the office where you are paid to work. 
Topics: Uncategorized | No Comments »
June 25, 2016
Have you ever seen Mark Treyger doing anything in Bay Ridge?  No?  Me neither!
Now Treyger's walked in our parade and attended a festival. That's how politics works for the picture-taking pols.
Treyger took the picture below and tweeted it to the NYC DOT. He doesn't do that in his own area where signs can't be read and areas are just dirty. 
Tryeger doesn't live in our area, but is seeking office here – Democratic District Leader.  The position doesn't pay anything, but it must involve a lot of power because Mark would have to move into this area to run here.  Treyger has already moved to get his position as a Councilman in Coney Island.
But his tweets to his colleague Vinnie Gentile show what he is like. Can you imagine if you had to work with him?  Treyger should have deleted his tweet when he saw the issue was handled.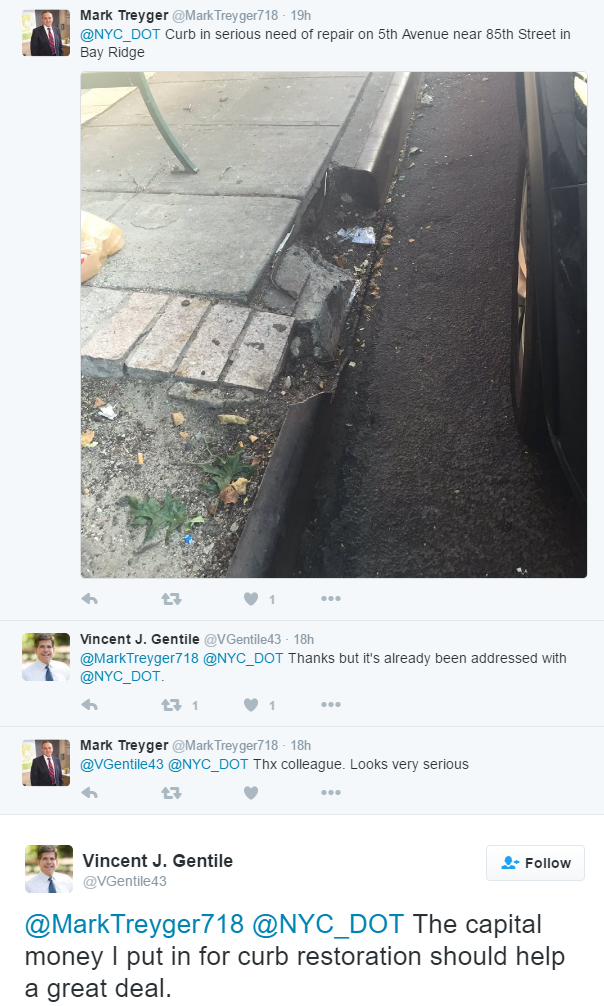 Topics: Bay Ridge, Brooklyn | No Comments »
June 25, 2016
Kevin Peter Carroll is a Democratic State Committee  District Leader in Bay Ridge. If you are thinking "What's that?" –  you are not alone.  I've seen Carroll at a few meetings in Bay Ridge, but  I don't actually know what he does. I haven't seen him lead or be the person in charge at anything I have attended in Bay Ridge. I've  lived in the neighborhood for 7 years and just outside the neighborhood for the rest of my life.
The only thing I have seen  Carroll doing is endorsing candidates and apparently that's what his position of District Leader  is about!  Kevin Peter Carroll hasn't presented anyone to run against our ineffective Assemblywoman, Nicole Malliotakis.  Carroll claimed  80% of the district is located in Staten Island and no one from Bay Ridge can win. The right candidate could easily take the position as many Staten Islanders don't care for her either.  Carroll  hasn't presented a candidate to run against Marty Golden and no reason was given for this.
Kevin Peter Carroll as a Democratic District Leader has endorsed some candidates which are inappropriate for Bay Ridge. Carroll told me he is endorsing the candidates that his club endorsed.
 He also told me to stay out  of the democrats politics. No Kevin I won't.  If someone is being brought into Bay Ridge, it's my business regardless of the political party. I will be looking into them and their motives for being here. Why? Because they have no investment here, I do. In a few years, they will be gone and I will still be here.
Here's the problem with an endorsement from a political club  –  Membership isn't limited to just our neighborhood. People from out of the area are choosing candidates for the area. And that's how special interests get in.
I am surprised to see the  Democrats for Change made a decision to endorse candidates that wouldn't benefit our neighborhood which is already fighting zoning issues and has Mom and Pop stores.  The Brooklyn Democrats for Change  doesn't have a large presence online and I haven't seen them object to anything going on in our community so maybe their group is more like a social group.   On Facebook, there is just a little  chatter for Hillary Clinton  and on twitter, there is just info on social events and no political discussions:  see here ).   The president of the Democrats for Change, Amanda Pizzuti  tweets about politics, but nothing locally. She hasn't mention any of the endorsements and hasn't tweeted in favor of Treyger or Harris. And she doesn't engage in political discussions as I have asked her to withdraw the careless choices her club has made.
These were the endorsements Kevin Peter Caroll made:  
Kevin Peter Carroll is pushing Mark Treyger in our area, even though Treyger doesn't live in the district. Treyger moved to Coney Island to  run as a Councilman there  and he said he will move to get this position as well. Recently, I saw Mark Treyger in our parade and he looked as uncomfortable as a fish out of water.  If you research how how Councilman Treyger was funded (see page 77) you will see there is a problem.  Kevin Peter Caroll said that Treyger wasn't aware that the REBNY was spending the money – If a candidate doesn't know who is spending over $350,000+ to get  them  elected then they probably shouldn't be in office.  Where is Treyger's press release where he denounced REBNY?  Treyger sends press releases to the paper ALL THE TIME. Why hasn't he denounced the developers?     My family owns a business in Treyger's district. I communicated our concern about issues of eminent domain being used on Coney Island property owners and Treyger was very lax about it. In fact,  Treyger sided with the city and Carol Murray was  intimidated (she's an older lady and there was no reason for that).   Her land was not blighted. After communicating with Treyger, I researched him because something wasn't right.  Years ago,  NO ONE wanted property in Coney Island, but now that everything is bought up, developers want it. Politicians need to be able to step and fight to  protect property owners (as Leticia James did for us).  This Spring, a building in Coney Island was being sold. Treyger made his community rally because he wanted NYC to purchase it, even though he knew this was a DONE DEAL. I think Treyger duped the community into thinking a rally would change things.   After the property was purchased, Treyger was invited onto the developer's radio show. Listen to how the developer spoke to Treyger (contrast the same man speaking with Councilman Gentile –  no hidden undertones).   During the radio show, Treyger never revealed that Catsimatidis was the new owner of the building or welcomed him to Coney Island.   Treyger's opponent, Chris McCreight has been speaking against corruption for years and lives in Bay Ridge. I do not know McCreight personally, but for years he has spoken out against campaign money from  lobbyists and special interest groups being a problem in politics.
Carroll endorsed Betty Anne Canizio. Canizio was a district leader in Brooklyn and had moved to Bay Ridge.  When the news of the  Brooklyn  Voter Purge came out showing that over 120,000 voters were purged from the system, everyone remained quiet.   Now maybe Carroll doesn't think anything is wrong with the voting system being purged, but ethically it's horrible because the right to vote is all we have. (Lee was affected by this and he is not a Dem or Rep).   Kevin Peter Carroll should have withdrawn his endorsement of Canizio, but he didn't do anything. When more info about came out,  Caroll should have issued a statement and withdrawn this candidate.    Canizio's withdrawal was announced in the local news/
Diane Savino was also endorsed.  Savino's recent bill makes her a questionable candidate for anyone who is ethical. Savino (and Jeff) received money from a PAC – see here   Maybe politicians are used to making bills for money, but I am not.  The bill will only hurt poor people – explained here. Shouldn't Democrats be looking out for that? If politicians aren't looking out for that shouldn't political clubs and parties be looking for better candidates? I commented on Errol Lewis' tweet about it and Savino responded. I challenged Savino to return the money (it's not a lot $1000, but Jeff Klein received quite a bit more so they can't).
*When the Democrats and Frank Seddio saw the serious decline in Democratic voters – why didn't they raise hell? In fact, Frank Seddio defended Canizio.  Seddio claimed that the purge happened in 2014 before Canizio took the position, but that was untrue and they were able to narrow down the purge days (two days last Summer have been cited).  By now. Frank Seddio should have corrected this in the news as he has lost a lot of respect from people who have known him for years (Seddio was our uncle's attorney). Why hasn't anyone called for Michael Ryan to step down?
When I saw that Kevin was still pushing Treyger and Harris, I contacted him privately.  He was unapproachable about the topic.
Yesterday some guy was discussing Bay Ridge candidates,  I responded with a tweet. Then Kevin wrote to me and pretended like we never spoke. How disingenuous!
Three weeks ago I privately messaged Kevin Peter Carroll. I explained why Treyger and Harris were not right for Bay Ridge and Kevin said this:
I've written on Twitter for years and even stood up for Carroll when I have seen someone attack him unfairly.
Something just isn't right here.  
Carroll needs to withdraw their support for Treyger and Harris as they are wrong for Bay Ridge! 
Disclaimer: I just saw in Carroll's bio today that he worked for David Yaskky from June 2009 – September 2009.  Yaskky was a politician in Downtown Brooklyn who supported Bloomberg. Years ago, as the city attempted to take my family's property in Downtown Brooklyn through eminent domain, Yaskky  chose not to  represent the people in Downtown Brooklyn. Leticia James was the only person who stood with my family – OVER AND OVER AND OVER…..she did everything she could. Leticia James kept giving everyone hope while every other pol just wanted to take pictures.  Downtown Brooklyn voted Yaskky out. When he lost the election, Bloomberg gave him a job.   We helped campaign against Yassky because he didn't deserve to hold office in the area.   Yassky was the first political candidate I blogged about – his campaign wrote to me several times.
Topics: Bay Ridge, Politics | No Comments »
June 22, 2016
Topics: Uncategorized | No Comments »
June 19, 2016
It's Father's Day and it took a few years after his passing to write this. 
I was his fifth child and his only daughter.   My father was brilliant. I'm not just saying that because I am his daughter, other people thought it too. 
Although my father is best associated with being an actuary, he was an amazing father to me.
When people die, families often make the deceased into martyrs, but there's no need for that.  My dad was hot tempered and a bad driver. The two combined didn't make for a pleasant ride. My brother, Phil and I  would try to make each other laugh while my father  was navigating the road with his temper. Phil would get yelled out if he laughed, but my Dad didn't yell when I was laughing. He was always tender with me  because I was his daughter.  
Topics: Uncategorized | No Comments »
June 18, 2016
Last night, I gave Diane Savino the #NYPolChallenge and she blocked me.
I didn't realize Savino was such a weak woman and couldn't handle hearing the truth.  Grow a backbone, Savino!
Senator Savino received money from the checking cashing industry and then wrote a dangerous bill explain detail by Errol Lewis here.   Savino's  bf, Jeff Klein received A LOT more money from the PAC (political action committee).
I didn't realize Klein and Savino were an item until I googled – diane savino and jeff klein.  Honestly, I thought the reporters were just joking. I could expect papers like this to carry the story, but The New York Times, Crains NY and SILive reported their relationship as well.   There's nothing wrong with falling in love on the job – it happens. What's wrong is that one of them should have stepped out of the position because it isn't a "dynamic duo" when the two are dealing with PACs that have paid to play! 
The bill that Savino presented won't affect me right away as I don't use check cashing places. Errol Louis explains how Savino's bill will increase predatory lending. The bailout these people will need from our government and legal system will just raise my taxes.
Savino cried that I use the pseudo, 'Queen of the Click' when I asked her to return the money.  People messaged me and said, "Diane Savino knows who you are."  I'm not sure if she does, but my name is irrelevant as I don't make policy in NYS.  I am a taxpayer and a home owner in Brooklyn who is paying more tax than I should. It's annoying to see such stupidity in government because lobbyists and PACs own politicians in our area.
Senator Savino has been around too long and knows better than to play politics like this! She didn't start out her career being manipulated by PACs so why is it happening now? Last night I checked out Savino's other tweets and found this – maybe she forgot she was a Senator?
The challenge is on Diane Savino!   You received money from a PAC – Return the money.   In 2015, Savino called out Melissa Mark Vivierto and then Savino claimed that Jeff was brave and lead legislators to produce real change for real people.  
I'm ready to see Jeff's (and Diane's) bravery. Return the money to the PAC and challenge another politician to do the same. NY needs a hero over these PACs, so I hope Jeff is the brave man Diane believes he is. 
Topics: Brooklyn, Politics | No Comments »
« Previous Entries
<<|>>