November 27, 2015
I got four message in two days asking, "Where can I purchase a Christmas tree in Bay Ridge?" And "Where can I get the cheapest tree in or around 11209?"
Everyone is looking for fresh wreaths and trees. In Bay Ridge there is: 
93rd Street and 3rd Avenue – Outside of Rite Aid – they are good. Large trees are around $80 – Open all night – These trees last because my friend had one last year and it was fresh all season

There are trees being sold outside of Foodtown year.

Ovington and 7th Avenue – Garden Shop
Just outside the neighborhood:
65th and 4th Avenue – under the highway – lowest prices – cheapest trees last

Knights of Columbus in Dyker Heights – 86th Street and 14th Avenue -large selection and more items inside. My friend swears they have the freshest trees – I don't know if that is true because we don't get ours there. 

David Shannon Florist – 33rd Street and Fort Hamilton – This is a Mom and Pop shop – the Perrottas own it and they are awesome because they can answer any question about any plant!

Home Depot – Large trees for around $40 – $50

Brooklyn terminal market – Canarsie – this is where all the vendors get them from (they have a good Santa here too)
Topics: Bay Ridge | No Comments »
November 26, 2015
We do the Christmas Eve dinner with a lot of friends who are (not) Italian. Many people enjoy going out to dinner on Christmas Eve. What restaurants in Bay Ridge have a Christmas Eve Dinner – Menu? 
Ginos is closed – it used to be open on Christmas Eve.
1) Greenhouse Cafe – $38 adults/$16.95 children   7717 – 3rd Avenue   Make Reservation 718-833-8200
2) The Pearl Room – $52 a person – see menu 
3) Vesuvio 7305 3rd Avenue     will be open and delivering Christmas Eve – prix fixe and an al la carte menu.
4) La Sorrentina on 11th Avenue and 66th Street
The Pour House of

Bay Ridge will be open for their annual celebration!
Christmas Eve Cruise in Manhattan  6:00PM  -9:00 PM  Info here
Topics: Bay Ridge, Brooklyn | No Comments »
November 26, 2015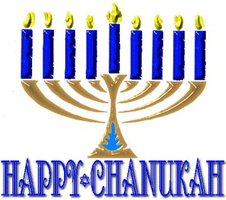 I was always curious if people who celebrated Hanukkah had as much fun as people who celebrate Christmas because we see the menorah and the dreidel, but I didn't know there was  Chanukah Wonderland!  November 29:  10:30 AM  for ages 0-3   AND  1:30 PM   for ages 4+

$15 per child       $25 per family         (No charge for adults.)
Topics: Brooklyn | No Comments »
November 16, 2015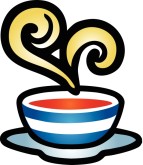 When the weather starts to get chilly like it is now,  I love to buy soup. Here are my favorites. If you know of any other places, leave it in the comments – thanks!
Brooklyn Market  8102 3rd Avenue   718-567-8600   has amazing clam chowder and broccoli and cheese soup, plus three other soups that rotate – quick pickup – pints and quarts
Topics: Bay Ridge | No Comments »
November 15, 2015
Plans are already being made for New Years's 2016
Greenhouse Cafe $85 a person (early dinner for $38 though)
7717 – 3rd Avenue Call (718) 833-8200
St. Patrick's Church New Years Park – $85 a person 
Dyker Beach Golf Course New Year's Eve Party $175 a person
Gargiulo's Restaurant $200 a person
Topics: Uncategorized | No Comments »
November 15, 2015
November 21st 10 AM – 2 PM  Empty Bowls – Holiday Edition – Buy a bowl for $25 – feed the hungry. More info here
6753 4th Avenue Brooklyn, New York 11220     See some of the beautiful bowls here.
St. Patrick's Church is going to Post the Angels on the tree. You take a paper angel, it has a child's name, age and some gift ideas. You return the gift to the Church by December 6th
December 17th (Thursday Night) Indigo Murphy's Bar is having a Christmas Party (for adults) to benefit Angel Guardian Home – more info here
Coat Drive at PS 185 – drop off coats until December 18th
Verrazano Rotary Club Toy Collection New, unwrapped toys – Drop offs can be made up until December 14th at Maguire Real Estate 7901 5TH AVENUE  or  Dolinsky Pharmacy 1678 BATH AVENUE  OR  Bay Ridge Chrysler Jeep Dodge Ram 8825 5TH AVENUE.
November 16-23 – Operation Christmas child thru Samaritans purse which sends gifts to children overseas  http://www.samaritanspurse.org/what-we-do/operation-christmas-child/
Topics: Bay Ridge | No Comments »
November 15, 2015
See Santa in Bay Ridge – Take Pictures with Santa – Tree Lighting – Free Holiday Events 11209 and Nearby in Brooklyn
November 27th, 28th and 29th – Santa will be riding the free Sunset Park Trolley from 1-5 PM. Trolley stops at all bus stops.
November 28th – Santa will be in Park Slope at the tree lighting 6:30 PM – Corner of 5th Avenue and 4th Street in Brooklyn – Ornament making, puppetry performance and puppet making, singing, hot chocolate and sugar cookies.  More Info here
November 29th – St. Pats Breakfast with Santa – pics and crafts (no link yet). Mass at 9:30 AM followed by breakfast with Santa.   $12  per child  includes pictures, breakfast and crafts   Register here – prepay because this fills up!  (Make a team-you can name the team whatever name you want)   STPATSWYD@GMAIL.COM. You can also send a text message to 646-580-7287
November 29th – Parent and Child Ceramic ornaments workshop – $30 for Parent and Child – $5 for each additional child
December 1st – Owls Head Park Tree Lighting – it's usually around 7:00 pm (see pic of Santa last year)
December 2nd – 6:30 pm – Shore Roads Parks Conservancy Tree Lighting 90th Street and Shore Road. Gifts for all kids from Santa – Confirm you are going here
December 3rd – Santa will be in Sunset Park in front of OLPH Church – 60th Street & 5th Avenue – Free Santa pictures and goody bags from 3pm – 5pm. Live free entertainment from 4pm – 6pm (music by local school & church groups) and the tree will be lit at 6 PM. Held by the Sunset Park Business Improvement District.
December 4th – Fort Hamilton Tree Lighting and Holiday Market – must register   Market 4:00 – 9:00 pm.  Tree lighting at 5:30 pm
December 5th Holy Angels Breakfast with Santa  holyangelsbayridge.org@gmail.com
December 5th – 11 to 1 or 2 to 4 Breakfast with Santa at The Hom Store is doing brunch with Santa  $25 for kids/$35 for adults. Call for reservations
December 5th -Good Shepard Church Holiday Fair  7420 4th Avenue    10am to 5pm   NEW items. Crafts, baked goods, pampered chef, jewelry, chocolates and toys. Tables available for rent $35, must call for or pick up a vendor contract. Call asap, to rent a tables for the holiday sale! Good Shepherd Church Soul Café, 718-745-8520 Donna
December 5th – St. Mary's Christmas Boutique  9:30 – 4:30 pmn  – 81st Street and Ridge Boulevard 
December 5th – Christ Church Winter Bazaar – antiques, plants, jewelry, knit and crochet items. white elephant, baked goods  11-4 pm
December 5th and 6th – St. Andrew's Christmas Craft Sale  12/5  10 AM TO 6 PM   and   12/6  10 AM TO 2:30 PM
December 6th –  St. Anselm make a wreath, centerpiece or table top tree 1 pm – 5pm  $20   Register here for the workshop
December 6th – Manhattan – NYC Firehouse Santa Rescue – tickets here $5 for adults – $1 for kids – tickets here
December 11th – Gingerbread House Making at the Art Room 6-8 pm  – pizza dinner. Reserve your spot  https://goo.gl/JnNbMl
December 12th – Breakfast with Santa at OLPH Catholic Academy. 9:30 AM – 11:00 Tickets will be available in the Rectory and at the school office starting on November 23rd.
December 12th and 13th  Saint Anselm Winter Wonderland  11:00 – 5:00 pm – Pictures with Santa, train, mail station to sent Santa a letter, a small play and arts and crafts, boutique – Admission is $5 – you can take your own pics. Santa gives out small toys. Good for small children 2-8
December 13th – Dyker Beach Golf Course 9:00 – 1:00 PM  – Breakfast with Santa – crafts and pics with Santa –  Pics from  Last year's event  Call 718-836-9722 ext 261 to make reservations
December 13th – 12 – 3 pm – Fort Hamilton Community Club (Army Base) Brunch with Santa $32 Adults, $15 Kids. Make reservations by November 28th 718-765-7368 ext 3
December 19th, 20th and 21st – Santa will be riding the free Sunset Park Trolley from 1-5 PM. Trolley stops at all bus stops on 5th Avenue in Sunset Park (From 35th to 64th Street approximately)
December 19th – Breakfast with Santa at Cebu Restaurant – 8801 3rd Avenue 718-492-5095    11:00 AM 
December 20th – Saint Athanasius Church Breakfast with Santa Claus 
Other Places to Take Pictures with Santa:
Potraits by Joann   7404 – 13th Avenue – Wednesday through Saturday – 718-748-3383 (Turn off your sound as her site has music and then go see her work here)
Kings Plaza ($30 package – you can't take your own pics) or Staten Island Mall (Thanksgiving weekend is the best because no one ready to do pictures yet and everyone is shopping)
Macys Hearld Square – go to their site or their app and make an appointment for the early morning (less busy) – $20
ABC Carpet 888 Broadway in Manhattan has the best and most beautiful Santa on Saturdays and Sundays in December – see here
Other Events – Dates Coming Soon:
Trinity Lutheran Church – 90th and 3rd Avenue has cute pictures up from their Breakfast with Santa Last year, crafts, cookie decorating- two sessions – See here (It cost $20 last year – here's the ad)
One 74th Street – Shore Road on the corner of 74th Street – the apartment building has a patient Santa – free
Bay Ridge BID Santa on a trolley (last year the trolley broke down) and tree lighting – nice Santa 
Brooklyn Cyclones Breakfast with Santa – inexpensive
Caroling with Bay Ridge Cares 2015
Saint John's Episcopal Church in Staten Island Breakfast with Santa – $12 children/$10 adults – info will on here
Staten Island South Fin Restaurant – Brunch with Santa every Sunday in December. Call to confirm.
We did this last year – Your Child can call Santa and leave a message with what they want Santa to bring – super cute and free (no call backs) 951-262-3062  (951 is the California area code)
Topics: Bay Ridge, Brooklyn | No Comments »
November 15, 2015
Elf Jr. Musical in Bay Ridge  – Fri, Nov. 27 @ 7 PM and Saturday, November 28 @ 2 PM and 7 PM brought to Bay Ridge by Ridge Creative Center and Theater on the Go 
Topics: Bay Ridge | No Comments »
November 15, 2015
Interesting article in the NY Post (Is that really possible?) about Officer Moira Smith's husband returning an award to Glamour Magazine because Caitlyn Jenner was recently honored.  Police Officer Moira Smith died in the World Trade Center – (see more info here). Her husband, James Smith returned the Woman of the Year Award he accepted in her honor. He sent a letter to Glamour to Magazine – you can see his letter here and here. 
Moira Smith was from Bay Ridge. 74th Street was renamed in her honor – see here.
Topics: Bay Ridge | No Comments »
November 15, 2015
Slow beginning – no new info from the speeches. Yet,  there is an interesting Question and Answer section at the end of  this video.
Life After Surveillance in Bay Ridge's Muslim Community
From Brooklyn Historical Society on Vimeo.
Linda Sarsour – interesting video.
Topics: Bay Ridge | No Comments »
November 15, 2015
First it was Hinch's – the ice cream parlor/sandwich shop that we all knew as kids.
A few years ago Logue sold it and the store was renamed Mike's Hinch's.

It was sold again and now Hinch's became Stewarts – a chain ice cream parlor/sandwich shop. See the menu.
Topics: Bay Ridge | No Comments »
November 15, 2015
Comfortable shoes are essential for teaching. This year I found Cobb Hill shoes by New Balance. Yup that's the secret to them – they are made by a sneaker company.
The shoes are priced around $100 – $150. Amazon runs pretty good deals on them, but the best deals at at 6PM .  Newbalance.com sells them at full price too
Cobble Hill shoes are comfortable when you first start wearing them – there is no break in time. Who has time to break in shoes?
This is Cobble Hill's Darcy which is awesome.
Cobble Hill's Emma
Oh yeah this is my own review. Newbalance doesn't know the queenoftheclick and I have to buy my own shoes just like you.
Topics: Uncategorized | No Comments »
« Previous Entries
<<|>>