December 17, 2012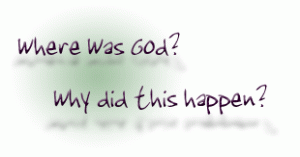 I see a lot of people asking the question "Where was God during the Sandy Hook Shootings?" Years ago I would have been right there with them asking the same question.
God didn't create the evil in the world. God gave people free will and some people use that free will to create evil. And although mental illness is not evil, parents, families and those who know about the mental illness of an individual and don't seek help for that person are creating a problem for society.
God didn't promise us a life free of pain as we are here on earth. That's why there is Heaven.
When I heard someone that I admire for their spirituality write:"God be with the parents and the people in Sandy Hook, Connecticut." I thought that wasn't quite right. I'm sure my friend thought he was writing kind words, but those words don't express God. God was with the people in Sandy Hook since before this incident happened because God was always with them. You will see some unbelievable stories of faith over the next few weeks as these children's parents share their experiences. Robbie Parker, the father of Emilie Parker, recently said: ""My daughter Emilie would be one of the first ones to be standing and giving her love and support to all those victims, because that's the kind of person she is. Not because of any parenting my wife and I could have done, but because those are the gifts that were given to her by her heavenly Father." At this awful time of grieving, Mr. Parker could have turned away from God, but he is professing his faith because his relationship with God is obviously very strong. Robbie Parker knows Emilie is with God because it says so in John 14:2-4(John 14:2-4 In my Father's house are many rooms; if it were not so, I would have told you. I am going there to prepare a place for you. And if I go and prepare a place for you, I will come back and take you to be with me that you also may be where I am. You know the way to the place where I am going.").
When I hear people question God's presence, I know how they feel because I have been there. God doesn't mind the questioning. In fact, I am pretty sure He he likes it because when you get past your grieving and blaming, you will get to the answer that God was always present. (Exodus 33:14, God told us: "My Presence will go with you, and I will give you rest.")
If you know me in person, you know that I rarely pray out loud. Even when someone asks me to pray over them, I will pray in my mind. Recently I was present for a friend's departure and in desperation I prayed out loud in front of friends and strangers, a  voice even I didn't recognize as my own, prayed:  "Lord be with us." And because I don't pray out loud regularly, friends told me that prayer echoed in their head. But I wish it didn't because those words show to me that doubt that God's presence is always with us. God is always with us.
I pray that the families feel God's presence as Emilie's Dad, Robbie Parker does.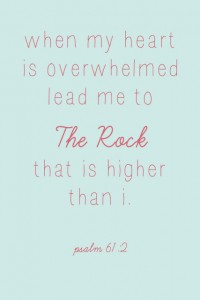 Hugs,
marlene
Topics: Uncategorized | 3 Comments »
3 Responses to "Where was God During the Sandy Hook Shootings?"
Max Says:
December 18th, 2012 at 12:30 am

A friend sent me your link. Thanks for writing it. I'm in the questioning stage so I appreciate what you wrote.

Lil Says:
December 18th, 2012 at 2:05 am

Your voiced echoed through the hospital room like it would in the mountains. And since you are pretty quiet in prayer, it was unique.

And this post is WOW…..u even quote scripture.

marlene Says:
December 18th, 2012 at 3:08 am

Max – I'm glad.

Lil – Whenever I read viewpoints people write on faith, I always wonder 'where did they get that from?' I wrote it in case someone is looking for answers or hope, as I have received it from many over the years.

Peace to you and your family.
Comments