Yoga for Children in Bay Ridge

1.  Changing Seasons Yoga 8805 – 5th Avenue 646-283-8000  See here
Starting September 2019:
Tuesday 5:30-6PM (ages ~3-5 youngsters) $12
Tuesday 6:15-7PM (ages 6+ for older kids) $15
Wednesday 5:30-6:15PM (mixed ages 3-9) $15
Saturday 10-10:45 AM (mixed ages 5-11) $15

Sunday 10:15-11 AM Family Yoga (ages 4+) sign up at monkeydoyoga.com for this one only.

2.Shanti Baby Yoga at Beyond Dance 8717 3rd Avenue Brooklyn 11209
See schedule here

3. Raine and Riley Kids Store has yoga for children and Mommy and Me classes. 9002 – 3rd Avenue.  See here. Get their newsletter
4. Yoga with Patti Kelly at the Bay Ridge Jewish Center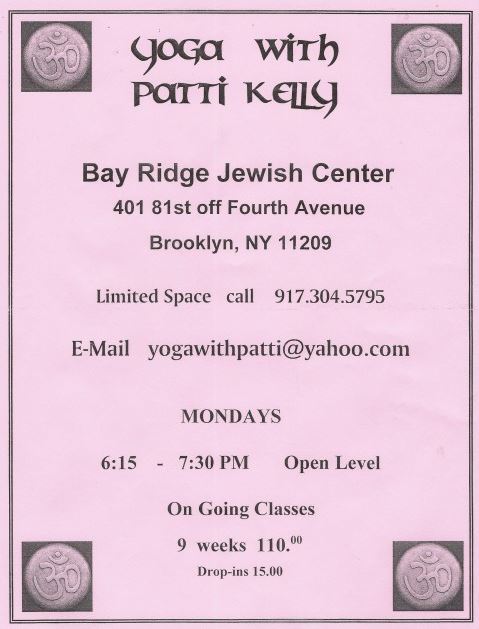 Movement and music class for newborns to 4 years old. 
6. BEND & BLOOM YOGA  708 Sackett Street 
Yoga class for 3-17 year olds and adults too.
Yoga for Moms:
Lucille Robert has yoga on  Sunday morning and Wednesday night
Bay Ridge Yoga 8020 3rd Avenue  – currently no children's classes
Bikram Yoga Brooklyn 8302 5th Ave