March 28, 2017
DanceWorks has free dance class on Friday, April 14th. Danceworks is at 

 

7116 13th Avenue 

Topics: Uncategorized | No Comments »
March 28, 2017

Topics: Uncategorized | No Comments »
March 26, 2017
Topics: Bay Ridge | No Comments »
March 25, 2017
Yesterday two boys didn't return home after school. Their families and the Bay Ridge community wanted help immediately. Who did they contact?  The same person they always contact – Justin Brannan.  Brannan was tagged over and over in different communities online.  Hundreds of messages went out between parents who wanted to help locate the missing boys.
Justin jumped into action without a second thought……as he always does.  The boys were recognized by the picture shared on Facebook. Justin Brannan's reach extended pretty far with the post having over 4,000 shares (See below). 


When the helicopters were flying overhead last night, Brannan updated the community to let us know that it was NYPD Aviation searching for the boys. 
And when the boys were found because someone recognized their facebook picture, Brannan shared it again.

Justin Brannan is always there for the people in Bay Ridge!
You see no one is calling out for help from Khader El-Yateem, Kevin Peter Carroll, Liam McCabe, Bob Capano, Nancy Tong, Peter Abbate and John Quaglione. Hours after Brannan, Quaglione shared the boys picture on social media. None of the others even mentioned the boys were missing on Facebook or Twitter.  I can understand Nancy Tong and Bob Capano not knowing because they don't live here, but the rest obviously don't know what's going on in their community as a share on social media is pretty easy.
Topics: Bay Ridge | No Comments »
March 24, 2017
Found!  Both boys are home where they belong. Found because someone recognized them from the FB posts.
Thank God….these kids have no idea how much they mean to their families and community.
Topics: Bay Ridge | No Comments »
March 24, 2017

Today Khader El-Yateem put up a video of him offering prayers at Eric Adams' protest against the murder of  TimothyCaughman (a

66 year old black man killed by a white supremacist

 in Manhattan).

 Eric Adams always speaks out against injustice, but I've never seen El-Yateem with him (and couldn't find any videos of El-Yateem at Eric Adams events).  Where hasn't  El-Yateem been present to speak up about other black men that were senselessly murdered?  Why aren't there speeches from El-Yateem about Eric Gardner?  

Akai Gurley was from Brooklyn – wouldn't Khader El-Yateem have made a speech for him?
Does the potential of 145K salary make men show up for speeches?
El-Yateem has not spoken out for people in Bay Ridge at times when his leadership could have been useful.  He's a man who has been silent when problems arose in Bay Ridge and Sunset Park.  He is the father of girls and he did not speak out against young men from a Sunset Park mosque who were harrassing a woman.  That behavior is okay until it happens to your daughter or someone you know.
Topics: Bay Ridge, Politics | No Comments »
March 18, 2017
If you know of other dates, please leave in the comments below.

= egg hunt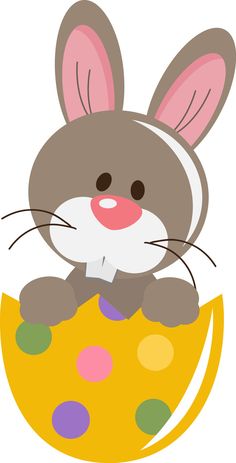 =Easter Bunny Pictures

===
Saturday, April 1st – The Easter Bunny will be at

The Bookmarke Shoppe

for pictures — no brunch 8415 – 3rd Avenue – 12-3 pm
Photos with the Easter Bunny printed in minutes * no cell phone photos  allowed
Package #1 $9.99 includes 1 4×6 picture with frame
Package #2 $14.99 includes 2 4×6 pictures with 2 frames & an emailed digital copy
Saturday, April 1st —
Egg Hunt and KidzFest at Fort Hamilton High School Girls Gym 8301 Shore Road  10 AM – 1 PM   $5.00

Sunday, April 2nd – Aviator Easter Brunch – 2 seatings 9 am — 11 am  OR 12-2   Call  718-758-7551 or purchase online          
Adults: $24   Kids (3-12): $22  Babies 2 and under: Free

**Learn how to make Pysanky-Ukrainian Easter Egg Decorations

  – April 2, 8 ad  9 2017     The Ukrainian Museum, 222 E. 6th St between Second and Third Ave  The Ukrainian Museum (NYC) Courses and Workshops  $15 adult – $10 kids


Saturday, April 8th 11-4 pm Easter Bunny Lunch at St. Anselm   $15 for adults and children (children under 2 free) – reserve by March 27th
Saturday, April 8th  Egg Hunt at Marine Park  – 2 pm (Filmore Avenue and Madison Place).

 Saturday, April 13th, 14th, 15th, 16th & 17th

Easter Egg Hunt by Green Meadow 

Farms at Aviator   $9.00 tickets  Photos with Whiskers the Easter Bunny. Farm animals to pet.



Saturday, April 15th Easter Egg Hunt at Owl's Head Park 2-4 pm. This is a huge event with around 1,000 children participating.

Register here

. They are also asking for volunteers. Face Painting and The Easter Bunny.



Saturday, April 15th

Easter Egg Hunt at 79th Street and Shore Road Park 1-3 pm Free. More info  

Saturday, April 15th

 

Egg Hunt 1-3 pm in 

the park between 67th & 66th st and 5th Avenue. (Between 5th and 6th Ave). Egg hunts,dj,  games and activities.
Saturday, April 15th  

McGolrick Egg Hunt –

 Tickets here


Sunday, April 16th

at 

Dyker Beach Golf Course  – Easter Brunch
  1-4 pm  
Adults: $60   
Children $40
   718-836-9722 ext 261

Sunday, April 16th at South Fin Grille in Staten Island   1-3 pm (more info) — I know this isn't in Brooklyn, but we did this one year because family is in Bklyn and NJ – it was very memorable and fun.

Adults: $51.30 includes Tax and Gratuity
Children Ages 3 – 10: $25.64 includes Tax and Gratuity. 
Children under 3 are Free.  Purchase Tickets online
EASTER BUNNY HOURS    Monday-Thursday: 11am-8pm   Friday-Saturday: 10am-9pm   Sunday: 11am-8pm
Sunday, April 16th

at The Easter Bunny Cruise  1-3:30 pm – tickets $30

Topics: Bay Ridge, Brooklyn | No Comments »
March 15, 2017
Charlie Ragusa

is funding Nancy Tong's run. What happened to Colton and Treyger who pushed Tong out into a district she doesn't live?  It's obvious Ragusa is clueless to what is going on in Brooklyn.   Drop out Nancy Tong, you are just being used in this election.


Khader El-Yateen

has a lot of money coming in, but it's not from a lot of people in this voting district. 
Bob Capano

didn't take in as much as he led people to believe.

Topics: Uncategorized | No Comments »
March 15, 2017
Kayla Santosuosso is heading Khader El-Yateem's campaign. It must be painful for her to work for him when he goes

against her own beliefs (see quote below from her blog)

Santosuosso has been blogging for awhile and she clearly doesn't like when politicians repeat messages from NYC.
Yet, Khader El-Yateem loves to repeat NYC's messages on Facebook.  He thinks he is informing the community of something important. I guess when he hasn't spoken out for Bay Ridge so putting out generic messages is easy for him.  I wonder if Santosuosso is going to tell me that this is an original message from El-Yateem?

Below, again Father Khader just repeated Mayor deBlasio's message about unsafe roads ans schools being closed. Then he talked about meals and didn't offer any solution (notice there is no invitation for families to his church to eat soup?) Father ElYateem's church really doesn't do much to involve the community so that should come as no surprise.


Or is it just Santosusso publishing those messages on El-Yateem's Facebook page? LOL. I guess it's better than publishing a Lutheran Magazine cover from 17 years ago. Yes, he published a cover from 17 years ago because there is nothing current.

Topics: Bay Ridge, Politics | No Comments »
March 15, 2017
Bay Ridge Shamrock Run 
Age – 16 and over
Check in at 11:00 am – race begins at 12:30

Topics: Bay Ridge | No Comments »
March 14, 2017

The NY Post has a story about Rev. Khader El-Yateem Candidate for NYC Council. The Arab American Association has received 200K and is allowing the Muslim Democratic Club to meet there (and the Muslim Democratic Club does show that they held meetings there).
This is a federal violation of notprofit rules. El-Yateem would be aware of those rules because he has been the leader of a church for a long time.
But he either doesn't care or didn't think they would get caught because he is a priest. Some people think they are above the law.
Topics: Bay Ridge, Politics | No Comments »
March 9, 2017

"Pulling a Menchaca in Brooklyn" is similar to pulling a Malliotakis. The objective is for the politician to do as little as possible and then take a picture acting like they just reinvented something.
Carlos Menchaca bought 10 garbage cans with his name on it, but he has no idea how his name got on the garbage can. Councilman Mark Treyger has Menchaca beat as he spent $18,000 of taxpayers dollars on garbage cans with his name on them.  When you do very little in your community, putting your name on a garbage can is a way to make it look like you did something. If it is a sticker, why didn't he remove it himself already? L-A-Z-Y
Ruth Brown writer  at The Brooklyn Paper

exposed Menchaca for wasting $15,000 on ten garbage cans. At some point Menchaca posed for this picture.  Menchaca doesn't realize selfies don't make his community better.
Why is Menchaca wearing the top of a suit and jeans on the bottom? Does he think no one can see him from below the waist? Look in the mirror Councilman.
Topics: Politics, Sunset Park | No Comments »
« Previous Entries
<<|>>
Next Entries »