June 14, 2018


Join the many New Yorkers already saving money and helping get NYC to Zero Waste!
Pledge today to bring Your Own mugs, water bottles and shopping bags to work, to school or whenever you are on-the-go.
NYC will help you get started with a free mug, bottle or bag – see here
Topics: Uncategorized | No Comments »
June 14, 2018
The students, parents and politicians protested this LAST weekend (before the protest, they held meetingS).  Assemblyman Bill Colton just woke up and is holding a meeting on June 16th. (Yes Really)
How did Colton miss this?   Here's Colton's "emergency meeting."  Bill, the Assembly called off the vote…..No Emergency.

NEWS from ASSEMBLYMAN WILLIAM COLTON
CALL TO EMERGENCY MEETING!
Assemblyman William Colton Mobilizing All Parents & Those Interested In the Quality of Education in NYC Protest Mayor de Blasio's Plan To Eliminate the Specialized High School Admissions Test!
Come Express Our Disapproval   WHEN: Saturday, June 16, 2018 at 11:00AM   WHERE: 29 Bay 25th Street Brooklyn (Between 86th   Street & Benson Avenue)
Dear Friends,
I have been opposing the proposals to eliminate the SHSAT and  drastically change the criteria for admissions to our Specialized HighSchools and I will continue to do so.
Thanks to the huge number of opposing emails received by legislators, I am happy to tell you the attempt to rush this divisive proposal to a vote has been stopped, but not before the Assembly
Education Committee narrowly voted for it.
However, this will come up again next year. We cannot wait to act and unless we plan now to organize a massive campaign against it, we will face another serious threat to destroy these schools that are so important to our children.
This is why I am calling an Emergency Meeting for this Saturday June 16 at 11AM at 29 Bay 25 Street Brooklyn (between 86 Street and Benson Avenue) to plan how to save our children's education and how to organize ourselves against this divisive and destructive plan and to improve the quality of education for all children.
Please come to this important meeting. We will have light refreshments and critical ideas as to what must be done to protect the education of all children in NYS. I hope to see you on Saturday,
Sincerely,
Assemblyman Bill Colton
For further information call 718-236-1598 or email TO coltonw@nyassembly.gov
Topics: Uncategorized | No Comments »
June 14, 2018


Topics: Uncategorized | No Comments »
June 14, 2018

Fireworks at Coney Island start on July 16th at 9:30 pm
Then there will be Fireworks in Coney Island every Friday night from June 22nd – August 24th  at 9:30 pm
The best place to see the fireworks is at MCU Stadium or  on the boardwalk or beach between West 10th Street and West 15th Street.
July 4th there will be Fireworks!

Fireworks after these Cyclone Games
Saturday, June 16 — Cyclones vs Staten Island Yankees
Sunday, July 1 — Cyclones vs Staten Island Yankees
Tuesday, July 3 — Cyclones vs Staten Island Yankees
Saturday, July 14 – Cyclones vs Cutters
Saturday, July 21 — vCyclones vs Spinners
Saturday, August 4 —Cyclones vs AIronbirds
Saturday, August 25 — Cyclones vs Tigers
Saturday, September 1 —Cyclones vs Staten Island Yankees
Topics: Uncategorized | No Comments »
June 14, 2018

Topics: Uncategorized | No Comments »
June 13, 2018

The headphones will be provided.
Topics: Uncategorized | No Comments »
June 13, 2018

Christ Church at 7301 Ridge Blvd in Bay Ridge recently received a well-stocked Little Library. Some Girl Scouts choose to install the Little Library as their bronze project. It's a pretty impressive project for the girl scouts to take on and children in Bay Ridge will enjoy the access to books, especially when the library is closed or their parent can't bring them. I'm grateful for Community Organizations in Bay Ridge that inspire young people to use their creativity and kindness to help others.
The other Little Library that I know of was installed by Tony in Sunset Park.
Topics: Uncategorized | No Comments »
June 13, 2018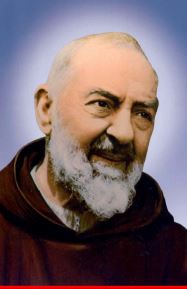 The  annual Padre Pio Feast is on June 15th and 16th. 





St. Dominic's is on 20th Avenue between 74th Street and Bay Ridge Parkway.

Topics: Uncategorized | No Comments »

June 13, 2018

Have you ever wanted to take your family camping in Central Park? On June 22nd, there is a family camping night in Central Park, but it is done by lottery only.

The lottery is only open for 24 hours – today. Go here to register.

Good luck!

Topics: Uncategorized | No Comments »

June 13, 2018

Topics: Uncategorized | No Comments »

June 12, 2018

Days ago, Mark Treyger blamed Pam Harris' problems on Bay Ridge……as if Pam Harris was the victim  – see here.  He couldn't hear the community who elected him District Leader because of hubris.

Pam Harris plead guilty to four charges today. Remember during election season when she swore she was innocent and cried crocodile tears? We knew better.

Bay Ridge has known about the corruption for a long time and we are glad someone took action because Treyger won't. Treyger pushed Harris even after we knew about some of the corruption. Even now in 2018, Tregyer has never acknowledged his role in allowing Pam to steal all of that money. The FBI had to investigate because Treyger didn't take care of taxpayer's money.
It's time for Mark Treyger to step down as District Leader and allow someone with a connection to the community help choose and support leaders. Treyger doesn't have the heart or the connection to our community. He is term-limited as a councilman and needs to seek a new position so our area is not his concern.
Here are Mark Treyger's lousy endorsements as a leader:
– Pam Harris for Assembly – Treyger pushed her even after the newspapers revealed she had done some corrupt things.
– Nancy Tong – Treyger pushed an out of district candidate even though the community had a candidate. Tong didn't live in the area and  and wasn't able to answer simple questions about the diverse community of Bay Ridge. 
– Currently, Mark Treyger is pushing Ethan Lustig-Elgrably and Coney Island residents were annoyed with Treyger for not finding someone in the community to run for Assembly. Ethan Lustig-Elgrably worker for Treyger while the whole Pam Harris situation went on so Lustig-Elgrably knows no one is watching the assembly. #GimmeABreak   
Step Down Mark Treyger!!!
Topics: Uncategorized | No Comments »

June 12, 2018

On Thursday, June 14th Errol Louis will be moderating a debate on Channel 1  between Michael Grimm and Dan Donovan. Grimm accepted the debate in April.
See the first debate here.
Grab your popcorn and invite your neighbors for a showdown (or not).  Dan Donovan will be coming out confident because he has the President's endorsement.

Grimm is going to come on strong….maybe too strong. 

Topics: Uncategorized | No Comments »

« Previous Entries <<|>> Next Entries »