October 17, 2014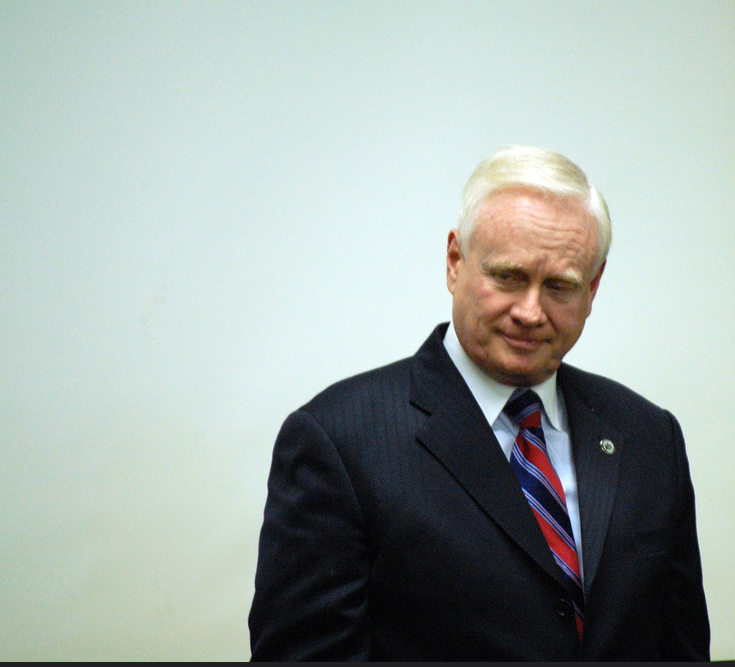 Photo by Gerritsen Beach.net  – CC License
I SMH every time I read something in the news about Marty Golden.  (SMH means shake my head for those who didn't know the acronym).
I think Marty Golden must go home and laugh about all the things he does and yet still remains in office!
In 2012, I voted for Marty Golden in 2012 AND YES I AM SORRY I DID.   At the time, I believed Golden was going to help me with a problem our block had.  In actuality, Golden's office representatives just wasted my time and gave me the run around for nine months.  I even called Albany to reach Golden and I got his Chief of Staff, Gerald Kassar. Kassar told me he would send me documents and didn't send me anything. I never heard from Marty – AND I SHOULD HAVE. When Golden saw his representatives mishandled my problem, he should have acted because he is the elected representative.
I didn't take Golden's office reps not helping personally because Golden couldn't help them either! When Golden's staffer didn't have his garbage picked up, he didn't call Marty.  He went on twitter and ranted about it. The newspaper even covered his rant here, When my garbage doesn't get picked up, I call the sanitation supervisor on his cell phone. I have owned a home in Bay Ridge for five years – Marty Golden has been in office for twelve years. He doesn't have any connections in the Sanitation Department that his staffer could have called!

In February 2014, we realized Golden doesn't know what his staff is doing when this appeared in the paper:

Here are 12 reasons I feel that Marty Golden is no longer working for the people of Bay Ridge:

1. Senator Golden introduced a bill to give huge tax breaks to a few developers in Manhattan. Why would our Bay Ridge Senator introduce a bill for a developer in Manhattan?  Liz Kruger is the Senator who represents the area where the tax breaks were given and she would have presented the bill. Instead, Liz Krugger called Golden's bill "corporate welfare" and said, "This is a perfect example of what goes wrong with the wheeling and dealing in the backrooms of Albany."    The city lost millions of dollars in tax revenue as a result of Marty Golden's bill.  The developers contributed to many representatives funds. The Daily News reported the following:

    2. The recent news about $500,000+ going to the Bay Ridge Manor is disturbing (yes 500K+).    

Again, I shake my head at this because it's just ridiculous. Money going to the Bay Ridge Manor has been in the news for years see here, see page 11 and here too.  
3. US Attorney, Preet Bharara is investigating Marty Golden.  A federal investigation!    Tweet from twitter:  (ICYMI – in case you missed it)

4. Pay to Play – Let's follow the money – here     Here's another one of Golden's bills was noted for Pay to Play politics here and here. The New York Times said it best:


5. Marty Golden was endorsed by NFIB, an organization that the Koch Brothers fund. (If you don't know who the Koch brothers are – google them)

6. The New York Public Interest Group (NYPIRG) put together a report  about our State Senators and Assembly Members (see page 13_ – here they listed Senators who missed over 100 votes in Albany. Look who made the list!

7. Golden supports charter schools.  Schools in our area are overcrowded, yet Golden voted in favor of charter schools.  Charter schools have enough private investors supporting them.  The first class of Harlem Success Academy graduated last year and not one of the students got into the specialized high schools, Stuyvesant or Bronx Science. I am a teacher in Brooklyn for over twenty years and our public middle schools have done WAY better than that!   In our area, Cavallaro Middle School was forced to share their school with a charter school. See here and here.
Even in Marine Park, parents don't want charter schools in their existing schools.

                                                                                                                                                                                                       Photo by:  GerritsenBeach.net CC License
 8. Golden has endorsed a lot of losing candidates that thankfully Brooklynites did not vote for including: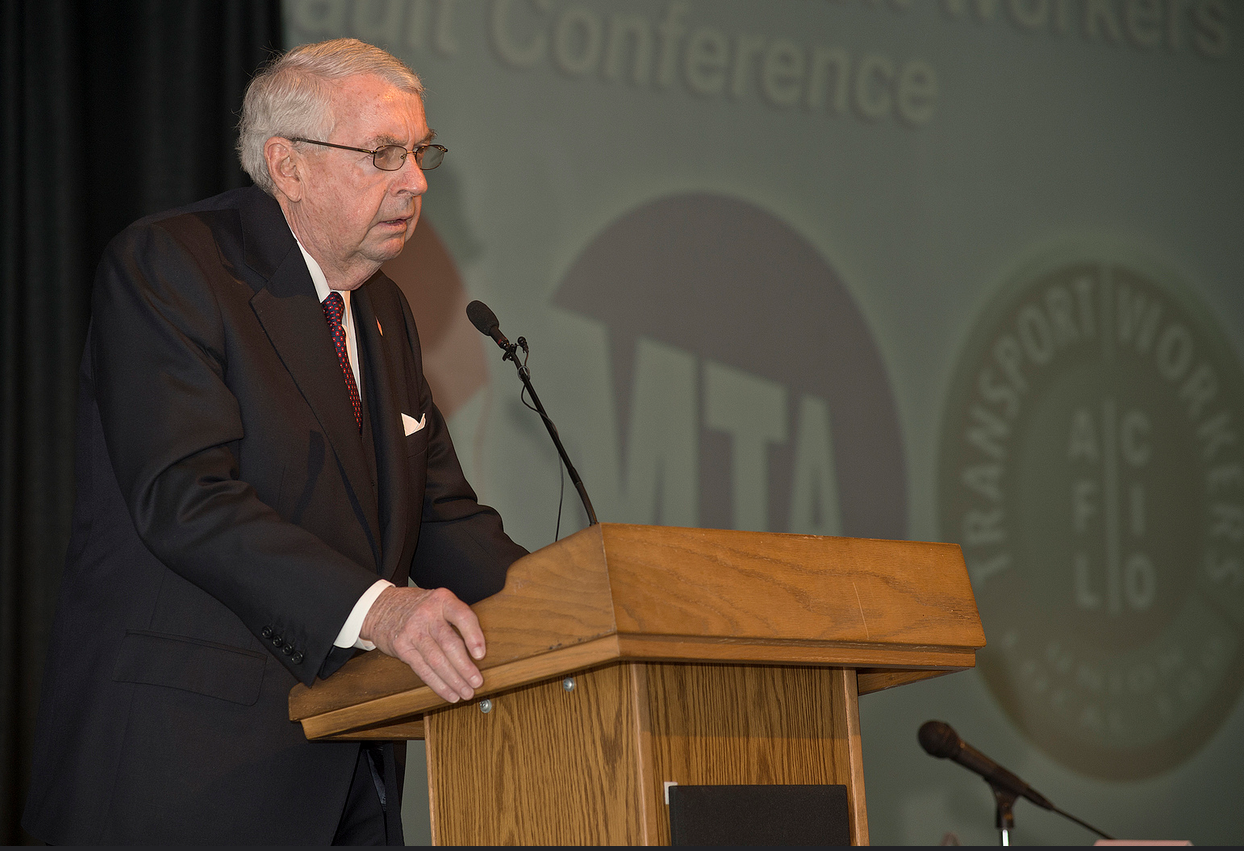 Photo by MTA CC license
BTW, Golden held a fundraiser for Grimm on on September 18, 2014 at the restaurant Mama Rao on 11th Avenue and 64th Street. Grimm is indicted on 20 counts.  
9,  Golden supports fracking. Golden is not an expert on fracking. The studies show fracking is unsafe (Safe fracking is also a mythical unicorn).  Look at what happened in PA with fracking – fracking happened near their home.   
10. Golden and Nicole Malliotakis spent money to put up a website to collect your information. You thought that you were signing a petition to stop the high priced Verrazano Toll.  Where did your information go?   Golden admitted failure in not getting the toll lowered.  Yet the website still remains up and Golden and Malliotakis are still collecting your info. To waste money and purchase the domain to put up a survey about the overpriced toll was ridiculous.    
11.  In June 2014, Linda Rosenthal, a Manhattan Assemblywoman got her bill to ban pet tattooing and piercing passed.   Nicole Malliotakis and Golden released press releases (Malliotakis' is here and Golden's here) so that the news and blogs would pick it up and people here in Bay Ridge and Staten Island would think it was the work of these officials.  Malliotakis  did not join Rosenthal's bill until after it was introduced and Golden was never a supporter named on Rosenthal's bill.  It's one thing to try to offer "walk like a model." classes to women in Bay Ridge, but to try to steal Assemblywoman Rosenthal's success and waste time with duplicate bills in the Assembly/Senate is another.
12. Marty Golden has been in office twelve years and he has become someone whose focus has changed.  Even his actions at the Brooklyn Republican Convention are strange.  It's time for us to have someone who is  only focused on Bay Ridge.   Golden's opponent, James Kemmerer has one thing in mind – to fight corruption in Albany. And that means he is going to work on stopping the waste of money.   I don't know Kemmerer personally, but I have spoken to him and he is a very intelligent man. He will be listened to in Albany because he is an excellent speaker. We can trust him because he's not looking to do back room deals. 

 SO join me on November 4th and Let's vote Marty out of office!
Hugs,
marlene
Topics: Bay Ridge | No Comments »
Comments