August 19, 2016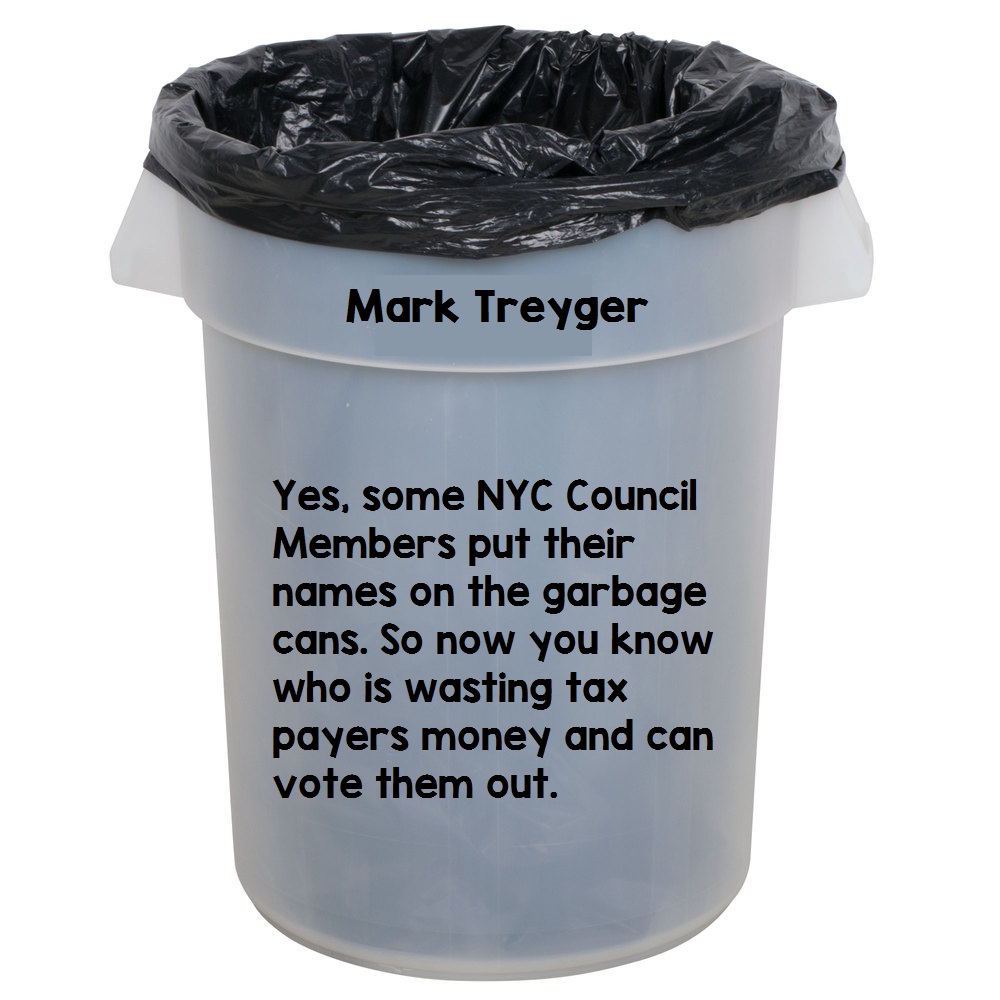 You, NYC Taxpayer made Mark Treyger's dream of having his name on a garbage can come true!
Treyger spent $18,000 on 36 garbage cans with his name on them.
No I'm not kidding. Read about it here.
Treyger and seven other crooks bought these cans – former speaker Christine Quinn put a stop to this, but the current Speaker doesn't care!
Hugs,
marlene
Topics: Bay Ridge, Brooklyn, Politics | No Comments »
Comments