June 6, 2012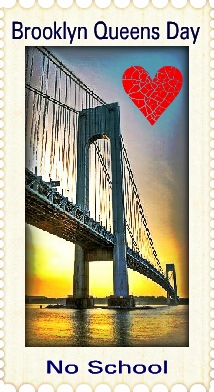 Brooklyn-Queens Day is a day that all students in Brooklyn and Queens love because they have no school!  And that's a reason to celebrate, right?
This Brooklyn Anniversary Day is always celebrated the first Thursday in June! When I was a kid we had Brooklyn-Queens Day back then too, although no one remembers it. I remember it well because I broke my arm rollerskating that day in sixth grade! The day was founded in 1829 and they used to have parades to celebrate Brooklyn! I also remember celebrating Brooklyn Day at the Ft. Hamilton Army Base Pool, Brighton Beach or Coney Island with my friends.
Oh and everything, but schools are open today! The post office and Fedex all make regular deliveries today.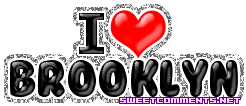 What is there to do on Brooklyn Queens Day?
1. If you are between 13 and 18, you can go be part of the  Teen Talent Search 2012 run by CityParks – free
2. The Brooklyn Public Library Main Branch at 10 Grand Army Plaza has a free event 10:30 am – 3:30 pm – Dream Big Summer Reading Kickoff – zumba, face painting, balloon animals and games. All libraries in Brooklyn from 2pm – 4pm will be having activities and giveaways!
3. The Kings Bay Y in Windsor Terrace is having a Mini Camp Day – $45   There is also a Fort Tyron Camp (Scavenger Hunt for kids for $100 for the day). And now there's the one day chess club also.
4. The Queens Zoo has an all day event for kids on Chancellor's Day.
5. You can watch the wheelchair tennis tournament (free).
6. Go to The Painted Pot in Bay Ridge (80th and 3rd Avenue) and paint your own ceramic piece. After you paint it, they put it in the oven to bake.
7. Go to Luna Park to ride the rides, the NY Aquarium (discount coupon here) and the Beach in Coney Island (free…but bring money to get a Nathan's hotdog)
8. Go to the Prospect Park Zoo and ride the Carousel in Prospect Park (I love this one) $2.00 a ride (Noon to 5PM)
9. Free Admission to the Museum of Chinese in America – 215 Centre Street – Manhattan
10. Adventurer's Amusement Park (Formerly Nellie Bly) is open and good for younger kids.
11. Go Bowling at Maple Lanes or the Fort Hamilton Army Base (it's cheap there around noon)
12. Aviator Sports at Floyd Bennett Field has something for everyone – climbing, gymnastics, skating, basketball and an arcade.
13. Play ping pong in Bryant Park – Free.
Whatever you choose to do – Relax, read, rest…..Enjoy your day Brooklyn!
Hugs,
marlene
Topics: Brooklyn | 1 Comment »
One Response to "Brooklyn Queens Day 2012"
Allen Says:
June 7th, 2012 at 2:55 am

Thank you for all the good idea – I am going to try some of them tomorrow.
Comments