November 16, 2015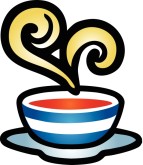 Updated: December 2017
When the weather starts to get chilly like it is now,  I LOVE  soup. Here are my favorites. If you know of any other places, leave it in the comments – thanks!
My favorite soup in Bay Ridge is lentil soup from Bombay Indian Restaurant – it's called  Mulligatawny Soup. Mulligatawny soup is like a tomato/lentil (but the lentils are cooked into the soup so it's just a tasty tomato-ish type soup. The lentils can't be seen). I order that and a slice of bread (it's called onion kulcha bread) – it's a big fluffy bread.
Brooklyn Market  8102 3rd Avenue   718-567-8600   has amazing clam chowder and broccoli and cheese soup, plus three other soups that rotate – quick pickup on the way home – pints and quarts (you have to make it hot)  
Nonno's Pizzeria – Delicious Tortellini Soup

95th Street Diner – 95th and 4th Avenue – **Chicken orzo (chicken and rice) – I had this on 12/9/17 and it was soooo fresh and delicious. Lee swears by their cream of turkey soup (available on Sunday) – they also have French onion soup
Casa Calamari – 
8602- 3rd Avenue
718- 921-1900   
pasta fagioli and tortellini soup   
Gino's Restaurant has a good chicken soup!
Peppinos –

7708 3rd Ave

718-833-3364 

lentil soup and pasta fagioli everyday $6.50
Skinflints –  7902 5th Avenue 
ALC Italian Grocery – I hear they have soup, so I have to try this place soon.

Gourmet Fit – 6819 – 3rd Avenue – low calorie sweet potato and kale soup
Bagel Schmegel is selling Brooklyn Ladle's soups – chicken matzoh ball 
Emphasis Diner also has matzoh ball soup. 6822 4th Avenue
86 Noodles –  8608 4th Avenue 

718-833-5300 

 

Ramen noodle

soup

with pork and dumplings or wonton soup  (but if I want real ramen – then I go here)
Pho Hoi on 4th and 86th has good Pho Soup  (more pho places here)
Uncle Louie G's – 8702 – 3rd Avenue –  Hale & Hearty soups.
Parkway Deli  7502 3rd Avenue – has Brooklyn Laddle Soup – open 24 hrs
Ice Deli 7404 3rd Avenue has Brooklyn Laddle Soup
Panera   531-86th Street  has creamy tomato, corn chowder, French onion soup, broccoli cheddar soup & turkey chili – soup goes with panini
Anthony's Butcher and Deli –   7324 – 3rd Avenue    

beef barley soup 
Panenino Rustico –  8222 17th Avenue   beef barley  and cream of broccoli soup (great)

Avgolemmeno soup (which is Greek chicken soup with lots of lemon and tempered egg to make it creamy)
 

Elia Restaurant 8611 3rd Avenue

Blue Door Souvlakia Restaurant 8413 3rd Avenue  718-680-8600

Bay Ridge Diner 8017 5th Avenue
Outside of Bay Ridge – Dyker Heights at Meat Supreme – Chicken Noodle Soup – fantastic!

Hugs,
marlene
Topics: Bay Ridge | No Comments »
Comments