November 16, 2015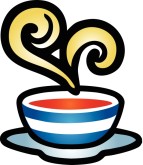 Updated: September 2017
When the weather starts to get chilly like it is now,  I love to buy soup. Here are my favorites. If you know of any other places, leave it in the comments – thanks!
My favorite soup in Bay Ridge is lentil soup from Bombay Indian Restaurant – it's called  Mulligatawny Soup. Mulligatawny soup is like a tomato/lentil (but the lentils are cooked into the soup so it's just a tasty tomato-ish type soup. The lentils can't be seen). I order that and a slice of bread (it's called onion kulcha bread) – it's a big fluffy bread.
Brooklyn Market  8102 3rd Avenue   718-567-8600   has amazing clam chowder and broccoli and cheese soup, plus three other soups that rotate – quick pickup on the way home – pints and quarts (you have to make it hot)  
Nonno's Pizzeria – Delicious Tortellini Soup

95th Street Diner – 95th and 4th Avenue –  Lee swears by their cream of turkey soup (available on Sunday) – they also have French onion soup
Casa Calamari – 
8602- 3rd Avenue
718- 921-1900   
pasta fagioli and tortellini soup
Peppinos –

7708 3rd Ave

718-833-3364 

lentil soup and pasta fagioli everyday $6.50
Skinflints –  7902 5th Avenue 
ALC Italian Grocery – I hear they have soup, so I have to try this place soon.

Gourmet Fit – 6819 – 3rd Avenue – low calorie sweet potato and kale soup
Bagel Schmegel is selling Brooklyn Ladle's soups – chicken matzoh ball
86 Noodles –  8608 4th Avenue 

718-833-5300 

 

Ramen noodle

soup

with pork and dumplings or wonton soup  (but if I want real ramen – then I go here)
Pho Hoi on 4th and 86th has good Pho Soup  (more pho places here)
Uncle Louie G's – 8702 – 3rd Avenue –  Hale & Hearty soups.
Parkway Deli  7502 3rd Avenue – has Brooklyn Laddle Soup – open 24 hrs
Ice Deli 7404 3rd Avenue has Brooklyn Laddle Soup
Panera   531-86th Street  has creamy tomato, corn chowder, French onion soup, broccoli cheddar soup & turkey chili – soup goes with panini
Anthony's butcher –   7324 – 3rd Avenue    

beef barley soup 
Panenino Rustico –  8222 17th Avenue   beef barley  and cream of broccoli (great)
Longbow Pub has a traditional and plain tomato soup. Good on a cold day!  

Outside of Bay Ridge – Dyker Heights at Meat Supreme – Chicken Noodle Soup -=- fantastic

Hugs,
marlene
Topics: Bay Ridge | No Comments »
Comments